Minted Coconut Lime-Berry Sparklers
published Friday, July 23, 2021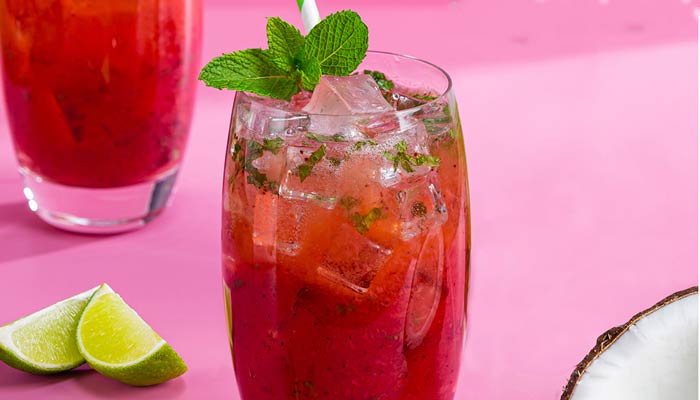 Bring the beach to you with these refreshing, alcohol-free Minted Coconut Lime-Berry Sparklers!
Directions
Step 1
Purée coconut water and strawberries in a blender; add mint and blend to chop.
Step 2
Refrigerate until ready to serve; serve over ice topped with sparkling water.
Cook's Notes
Serve over crushed ice with a fresh sprig of mint and lime wedges.