Grilled Lemon Cream Salmon
published Tuesday, July 6, 2021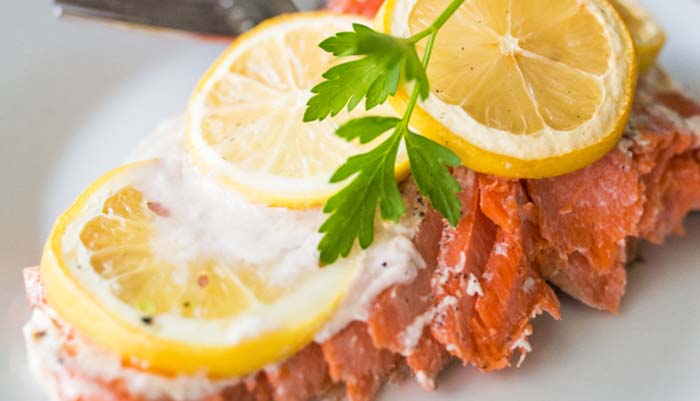 Prep Time: 10 minutes
Cook Time: 90 minutes
Total Time: 100 minutes
Servings: 4
Perfectly spiced and grilled to perfection salmon bursting with fresh lemony flavor and a creamy finish.
Directions
Step 1
Place salmon on a long piece of foil and fold the sides up.
Step 2
Season salmon generously with salt, pepper, and garlic.
Step 3
Sprinkle salmon with a light layer of cayenne pepper.
Step 4
Pour cream over the salmon,then place a layer of lemon slices atop that.
Step 5
Set grill to 225F degrees.
Step 6
Smoke fish for 90 minutes or until it reaches an internal temperature of 145F.
Step 7
Squeeze fresh lemon juice over the top and sprinkle with fresh parsley.