No Bake Flag Cake Dessert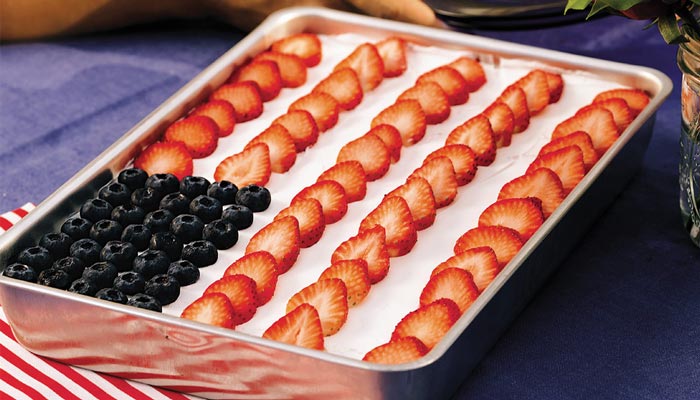 Prep Time: 15 minutes
Servings: 12
Give a cheer for our Flag Cake! Make this cake in 15 minutes with just 4 ingredients.
Directions
Step 1
Slice 1 cup strawberries; halve remaining strawberries.
Step 2
Cover bottom of 13x9-inch dish with cake slices; top with sliced strawberries and 1 cup blueberries. Spread COOL WHIP over berries.
Step 3
Arrange strawberry halves and remaining blueberries on COOL WHIP to resemble a US flag. Keep refrigerated.