Smoked Salmon Poke Guacamole Appetizer
published Wednesday, June 23, 2021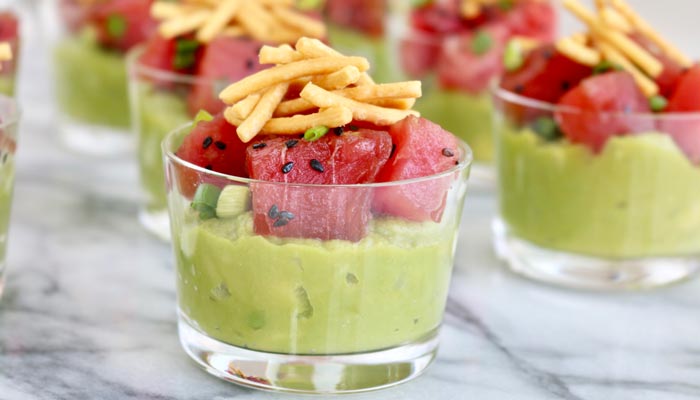 A refreshing summer snack or an appetizer sure to impress your guests, this Smoked Salmon Poke Guacamole creation is sure to please. Easy to build with simple layers. Hard to stop with just one bite! You'll love our Smoked Salmon Poke Guacamole Appetizers!
Directions
Step 1
Combine Ahi Tuna, lime juice, sesame oil and ponzu sauce in a bowl and mix until tuna is coated.
Step 2
Layer Ahi Tuna over guacamole. Add salt to taste. Top with crumbled wonton and other optional toppings as desired.
Cook's Notes
Garnish with crumbled wontons or crumbled tortilla chips, chopped chives, cilantro, or black sesame seeds, to taste. To may also substitute the smoked salmon with sushi-grade Ahi tuna.