Oak Smoked Brown Sugar Chili Rubbed Ribs
published Friday, May 7, 2021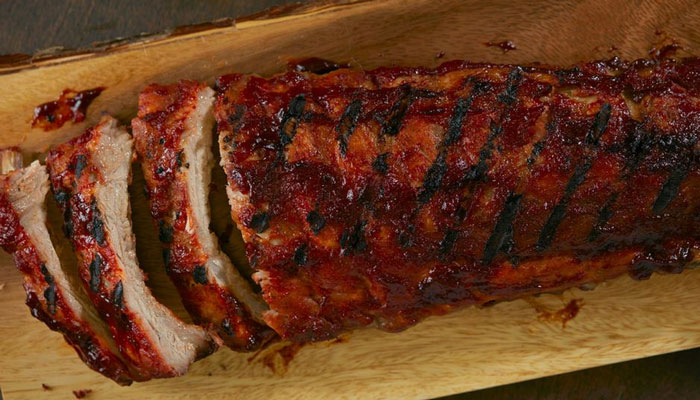 Cook Time: 240 minutes
Total Time: 240 minutes
Servings: 6
These classically smoked Back Back Ribs are perfect for your next BBQ. Tomato paste creates a saucy base for brown sugar and spices to elevate the flavor.
Directions
Step 1
Heat an outdoor grill or smoker on low. Using charcoal, heat the coals until they become white. Soak oak wood chips in water for 15-30 minutes. Spread the wood chips over the coal or use a smoke box.
Step 2
Combine the tomato paste, brown sugar, chili powder, cumin, garlic powder, onion powder and salt in a salt mixing bowl.
Step 3
Rub the tomato mixture all over the ribs and cook on the grill until tender. Direct heat grilling, cook about 1 ½ hours, indirect heat about 3 hours.