Brie with Berries & Almonds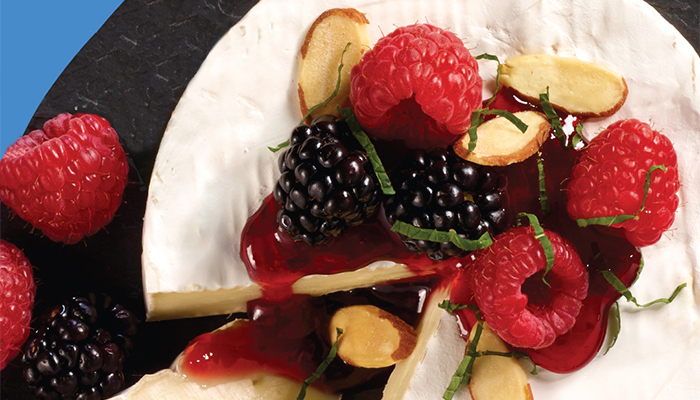 Brie with Berries & Almonds is the easiest appetizer for spring and a favorite for Mother's Day!
Directions
Step 1
Place brie on a serving platter and allow to warm to room temperature.
Step 2
Spoon preserves onto center of brie.
Step 3
Top with berries and almonds.
Step 4
Stack several mint leaves and roll up tightly lengthwise; slice thinly crosswise to create mint chiffonade.
Step 5
Sprinkle mint over berries and almonds on brie. Serve in thin slices.