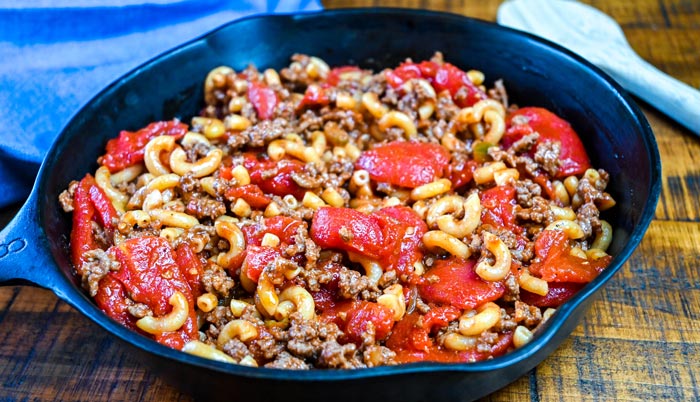 Prep Time: 10 minutes
Cook Time: 20 minutes
Total Time: 30 minutes
Servings: 4
This family-pleasing dinner is a classic elbow macaroni and tomatoes dish that is quick and easy to prepare with ingredients you probably already have in your pantry! Double this recipe because everyone will want seconds!
Directions
Step 1
In a skillet, brown ground round; drain well.
Step 2
Add stewed tomatoes and seasoning; bring to a boil.
Step 3
Reduce heat and simmer for 5 minutes.
Step 4
Stir in macaroni; cover and simmer for 15 minutes.
Step 5
Uncover; simmer until macaroni is tender and sauce is thickened.