Cheesy Mexican Skillet
published Wednesday, April 7, 2021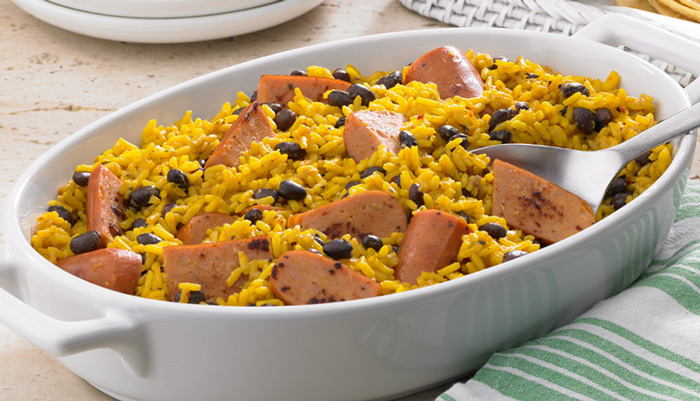 Add some South of the Border pizzazz to your menu with this family-approved Cheesy Mexican Skillet recipe. Enjoy as an entree or as a filling for burritos.
Directions
Step 1
Prepare Spanish rice as directed on box and add 1 tsp ground cumin, 1 tsp chili powder, and 1/2 tsp oregano.
Step 2
Ten minutes before the rice is done, add the Johnsonville Chipotle Monterey Jack Cheese Chicken Sausage, the black beans, and partially cover.
Step 3
When finished, stir in the lime and grated cheese blend.