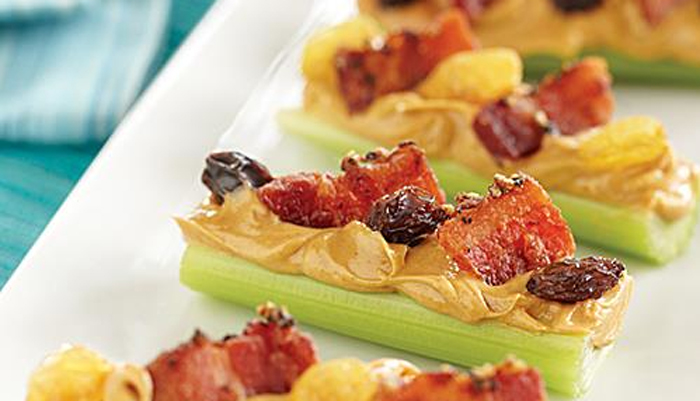 Prep Time: 15 minutes
Servings: 4
Surprise your kids with Hogs on a Log for an after-school snack today! Just like ants on a log but better – with Bacon!
Directions
Step 1
Cut bacon crosswise into 1/2-inch pieces. Cook in large skillet over medium heat until crisp, stirring occasionally. Remove from skillet and drain on paper towels.
Step 2
Spread peanut butter lengthwise, down center of celery pieces.
Step 3
Dot the surface of each celery with raisins and cooked bacon. Serve immediately.