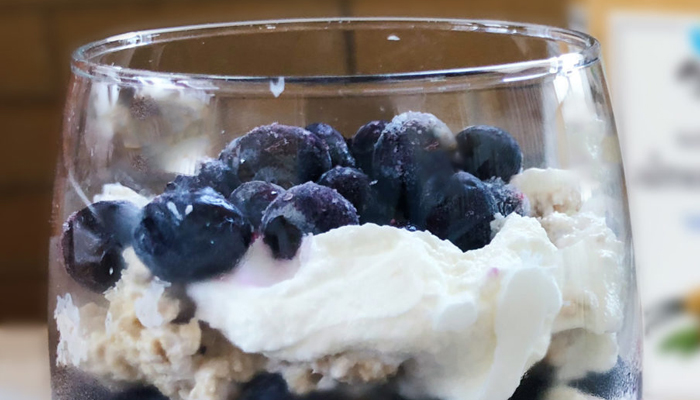 Prep Time: 15 minutes
Servings: 2
Get a strong, healthy start to your day with our Overnight Oat Parfaits. Easy to make the night before and enjoy for breakfast or lunch the next day.
Directions
Step 1
In a fridge safe container, mix Ajoyo Vanilla Almondmilk and oats, store in refrigerator overnight.
Step 2
In the morning, layer the oatmeal mixture with Greek yogurt and frozen berries, repeating 2 or 3 layers.
Easy appetizer or snack on the go. Your choice! Turkey, Apple, & Cheddar Bites are the perfect make-ahead appetizer to serve for any moment. The best part? Kids love them.
Give the gift of relaxation with an At-Home Spa Day for Valentine's Day, Mother's Day, or for any home pampering occasion.