Miso Citrus Glazed Salmon
published Tuesday, March 23, 2021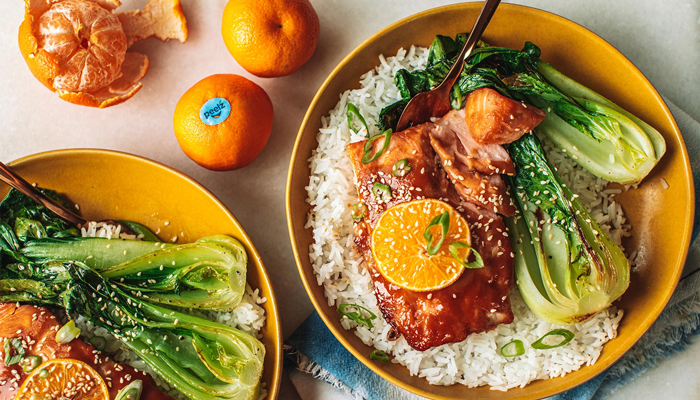 Cook Time: 12 minutes
Total Time: 12 minutes
Servings: 4
Quick, easy and delicious Salmon dinner idea for tonight! Fresh Salmon Filets prepare with a Miso Citrus glaze with the secret ingredient of Peelz mandarins.
Directions
Step 1
In a large bowl mix together miso paste, mirin, mandarin orange juice, honey, soy sauce, and sesame oil. Add in salmon filets and gently mix until filets are well coated with the miso marinade.
Step 2
Marinade salmon for 30-60 minutes but no longer as the miso will make the salmon taste quite salty.
Step 3
Preheat the oven to 425 degrees F. Line a baking sheet with parchment paper. Remove salmon filets from marinade and evenly place into the baking sheet. Top with a few mandarin slices and bake for 10-12 minutes or until the salmon flakes off easily.
Step 4
Top with sliced green onions and sesame seeds. Serve with rice and sautéed broccoli or bok choy.