Jelly Bean Easter Bark
published Tuesday, March 16, 2021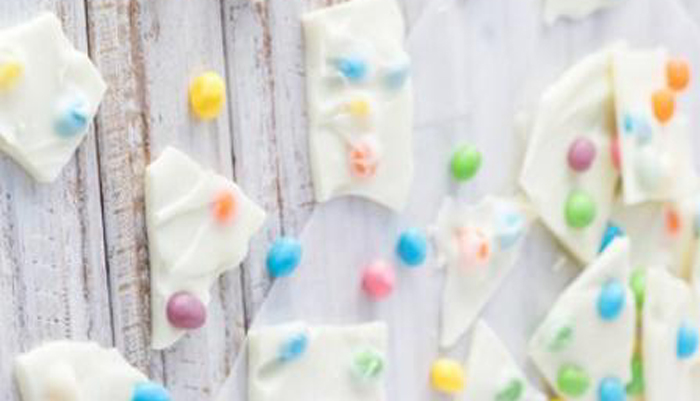 Prep Time: 5 minutes
Cook Time: 2 minutes
Total Time: 7 minutes
Servings: 8
Everyone really enjoys the combination of creamy white chocolate and fruity jellybeans. in this 3-ingredient Jelly Bean Easter Bark recipe.
Directions
Step 1
Line baking sheet with wax paper.
Step 2
Microwave morsels and vegetable shortening in medium, uncovered, microwave-safe bowl on MEDIUM-HIGH (70%) power for 1 minute; STIR. Morsels may retain some of their original shape. If necessary, microwave at additional 10- to 15-second intervals, stirring just until morsels are melted. Stir in 1/4 cup jelly beans.
Step 3
Spread mixture to 1/4-inch thickness on prepared baking sheet. Sprinkle with remaining 1/4 cup jelly beans. Refrigerate for about 15 minutes or until firm. Break into pieces. Store in airtight container at room temperature.