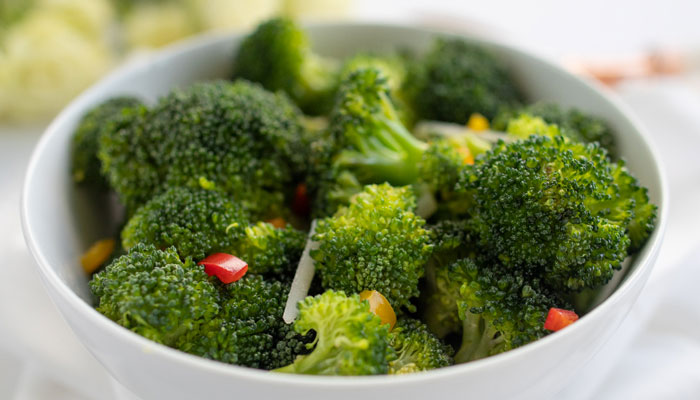 Prep Time: 5 minutes
Cook Time: 15 minutes
Total Time: 20 minutes
Servings: 4
Cheesy and delicious, this Lemon Parmesan Broccoli is simple enough for a weeknight meal, but flavorful enough for a special occasion!
Directions
Step 1
Preheat oven to 400⁰ F.
Step 2
Place the Broccoli Florets on a sheet pan and drizzle evenly with olive oil, salt and pepper.
Step 3
Place the broccoli in the oven and roast for 15 minutes or until it reaches your desired texture.
Step 4
Carefully remove the Broccoli from the oven and top evenly with lemon juice, Parmesan cheese, pine nuts, and Mini Sweet Peppers. Mix well and serve.