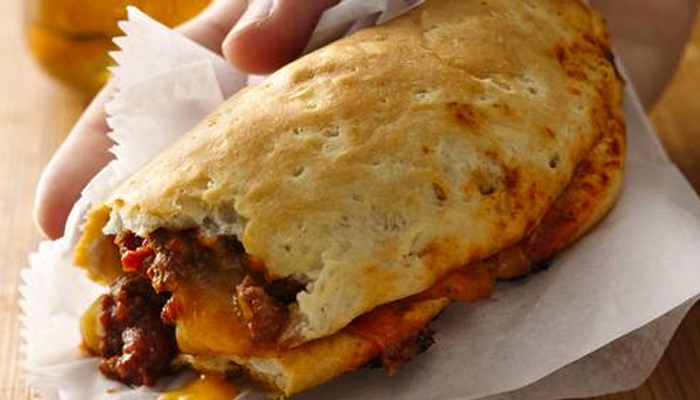 Enjoy the fun of a sloppy joe without the mess! 
Directions
Step 1
Heat oven to 375° F. In large skillet, cook ground beef over medium-high heat until beef is thoroughly cooked, stirring frequently; drain. Stir in sauce and chili powder; simmer 5 minutes.
Step 2
Press each biscuit into 6-inch round. Spoon 1/3 cup meat mixture and about 1 tablespoon cheese onto center of each round. Fold dough in half over filling; press to seal. Place on ungreased cookie sheet.
Step 3
Bake 9 to 14 minutes or until golden brown.