Pizza with Spinach & Arugula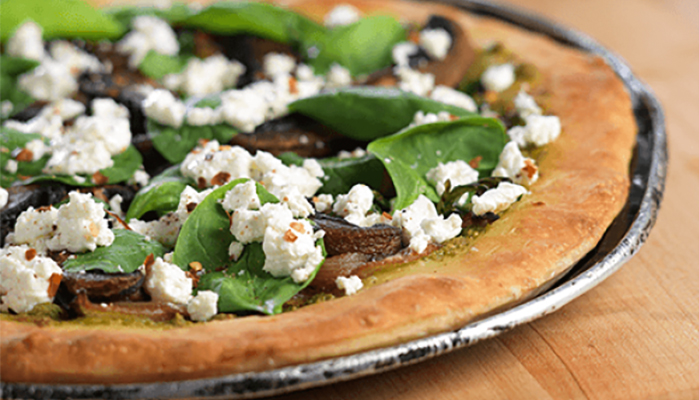 Serve this light and flavorful vegetarian pizza for dinner tonight.
Directions
Step 1
In a blender, pulse 4 cups of the Fresh Express Spinach & Arugula with the garlic, cashews, Parmesan. In a slow, steady stream, add 2/3 cup of oil.
Step 2
Caramelize the onions in a thick-bottomed sauté pan, then transfer to small bowl.
Step 3
Using the same sauté pan, blacken the mushrooms until soft. Set aside.
Step 4
Cook pizza dough according to the package for half the amount of time.
Step 5
Spread desired amount of pesto on the pizza. Top with onions, mushrooms and 1 cup of the Spinach & Arugula. Cook for the remainder of the time, then remove from oven and top immediately with crumbled goat cheese and spinach.