Country Sausage Macaroni & Cheese
published Monday, January 4, 2021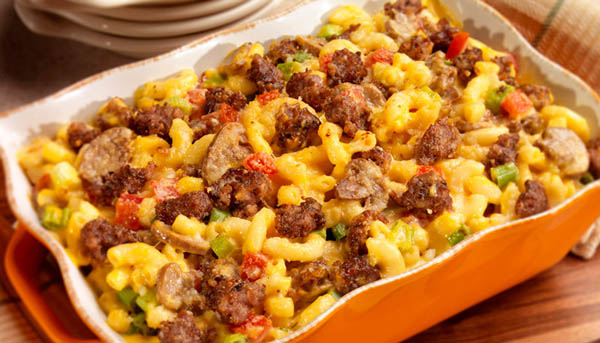 Cook Time: 35 minutes
Total Time: 35 minutes
Servings: 4
Macaroni & Cheese is the ultimate comfort food that both kids and adults love. Add hearty country sausage and you have a flavorful main dish that is quick and easy to prepare.
Directions
Step 1
Preheat oven to 350 degrees F
Step 2
Crumble and cook sausage until browned
Step 3
In a large bowl, combine sausage, macaroni and cheese, mushrooms, tomatoes, and green onions.
Step 4
In a greased 2 quart casserole dish, spoon in mixture. Cover and bake for 30 minutes or until hot.
Step 5
Stir and sprinkle with Parmesan cheese and bake uncovered for 5 minutes.