White Chocolate Raspberry Cookies
published Sunday, December 6, 2020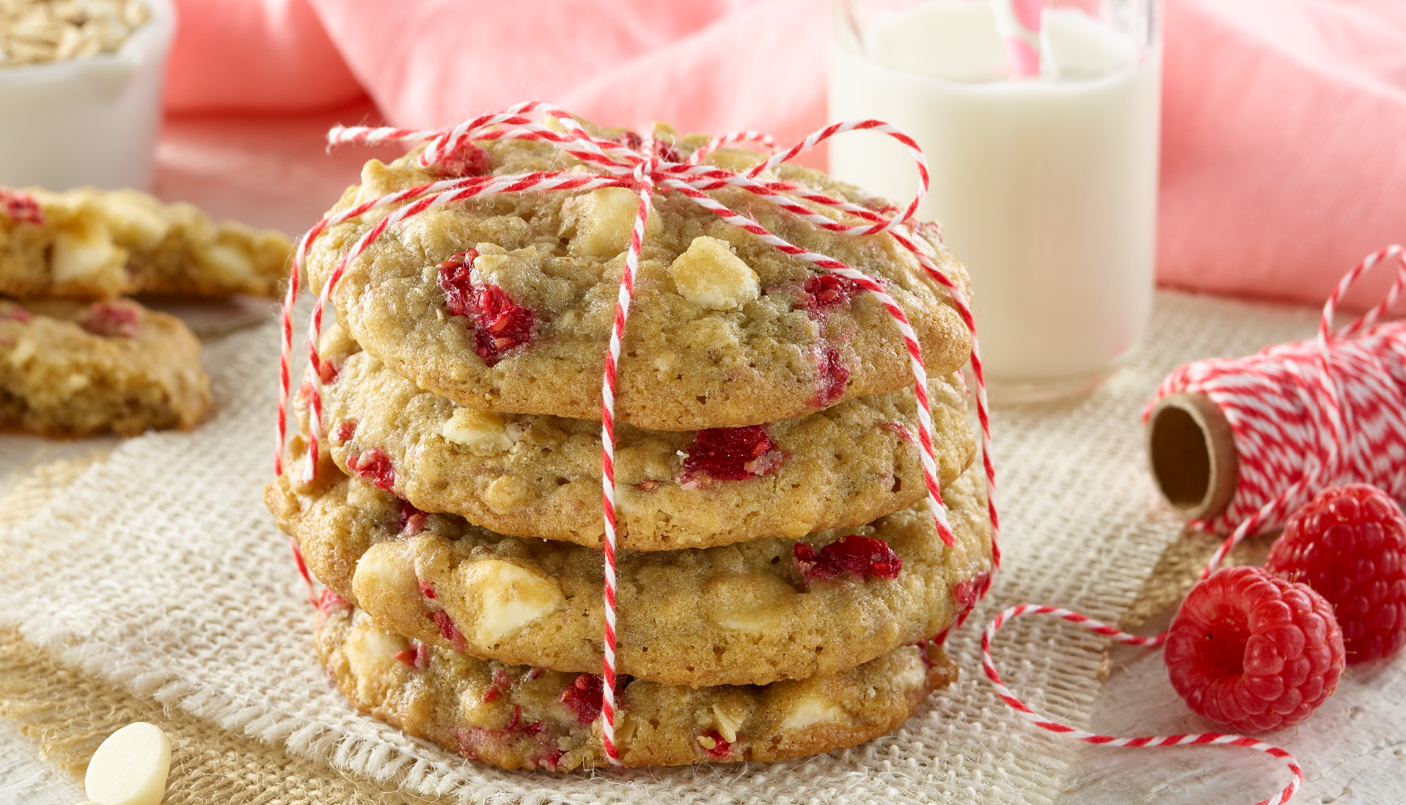 Prep Time: 20 minutes
Cook Time: 12 minutes
Total Time: 32 minutes
Share the dynamic duo of white chocolate and raspberries by baking up a batch of these easy drop cookies for Christmas!
Directions
Step 1
Preheat oven to 350 degrees. Line 2 baking sheets with parchment paper.
Step 2
Combine flour, oats and baking soda.
Step 3
Combine butter, brown sugar and cane sugar in large bowl of electric mixer; beat until light and fluffy. Add eggs, one at a time beating until well blended; beat in vanilla.
Step 4
Slowly add flour mixture, beating on low until blended. Fold in white chocolate chips. Gently fold in raspberries by hand.
Step 5
Drop by rounded tablespoons onto parchment lined sheets.
Step 6
Bake 12 to 14 minutes until edges are golden, rotate pans after 7 minutes. Cool completely on wire racks.