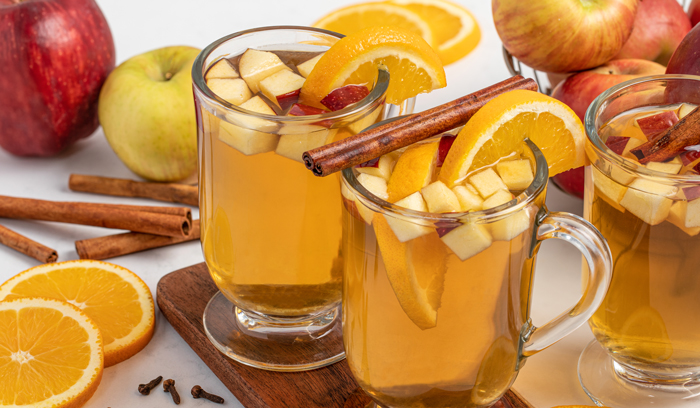 Enjoy the sweet maple taste, followed by a full cinnamon aroma with this Maple Cinnamon Hiot Cider recipe. Delicious hot drink for Thanksgiving or cool Fall nights.
Directions
Step 1
In a slow cooker or large pot, combine cider, maple syrup, cinnamon sticks, cloves and orange slices. Bring to a boil, lower heat and simmer, covered for 15 minutes.
Step 2
Serve hot, garnished with orange and apple slices.
Cook's Notes
May also be prepared using apple cider instead of apple juice.