Pepperoni Pizza Pinwheels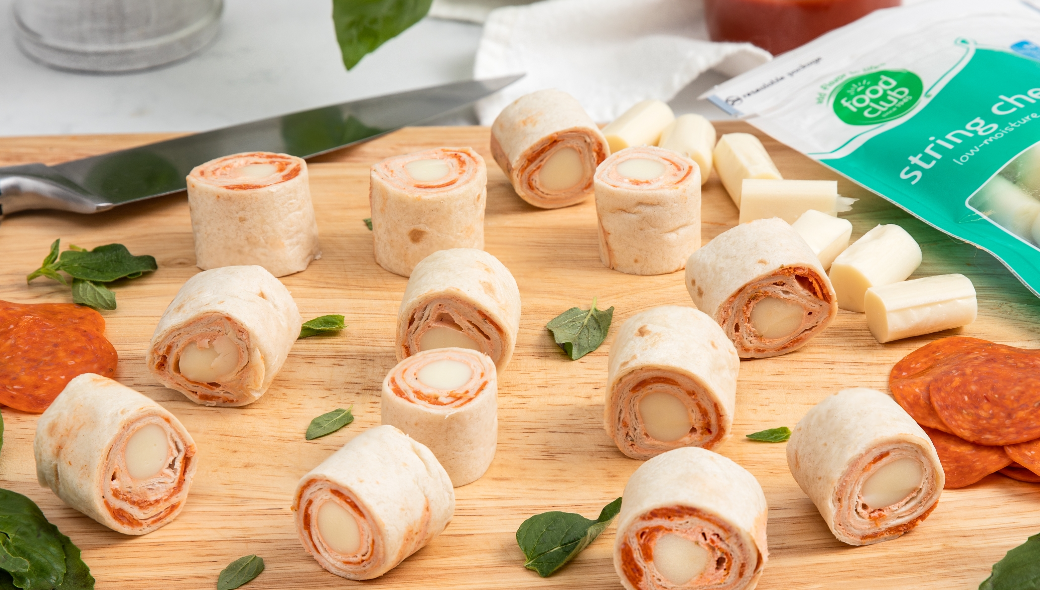 Prep Time: 10 minutes
Servings: 4
Calling all pizza lovers! Our Pepperoni Pizza Pinwheels are a hit for a packed lunch or after-school snack made in just 10 minutes!
Directions
Step 1
In a large bowl, combine cream cheese, pizza sauce, and Italian seasoning. Spread a generous layer of mixture over each tortilla, evenly covering surface to the edges.
Step 2
Sprinkle mixture with chopped pepperoni and line up bite size string cheese end-to-end across one side of tortilla. Roll up tightly, wrap in plastic wrap and repeat with remaining tortillas.
Step 3
Chill rolls in fridge for 2-3 hours before slicing into 1/2" pinwheels.
Step 4
To pack for lunch, place rolls in large lunch box compartment and extra pizza sauce in a smaller compartment for dipping.