Pizza Roll-Ups
published Monday, October 5, 2020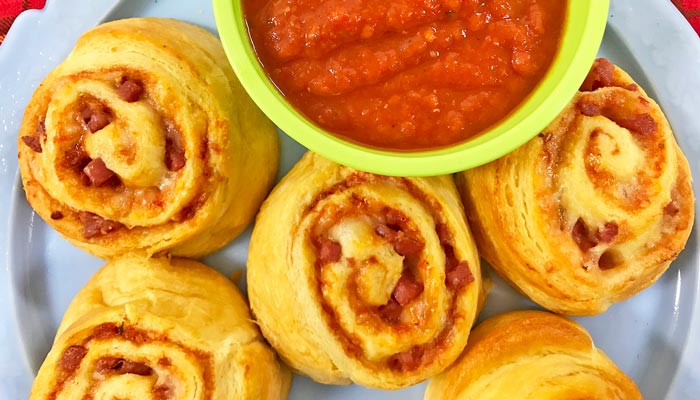 Directions
Step 1
1. Preheat the oven to 350*F
Step 2
2. Unroll the dough sheet. Spread 1/4 cup pizza sauce evenly onto the dough, leaving a 3/4" border along one side.
Step 3
3. Sprinkle parmesan and mozzarella over the sauce. Top with 1/2 cup salami or pepperoni, coating evenly.
Step 4
4. Tightly roll up the pastry to enclose the filling, leaving the plain edge for last. Brush the edge lightly with water and fold to seal.
Step 5
5. Using a serrated bread knife, cut the roll into 1/2" rounds, about 6 of them, and place sideways on a foil-lined baking sheet.
Step 6
6. Bake for 17-20 minutes or until golden brown. Serve with remaining pizza sauce for dipping.