Italian Sausage, Peppers and Onions Pasta
published Tuesday, September 29, 2020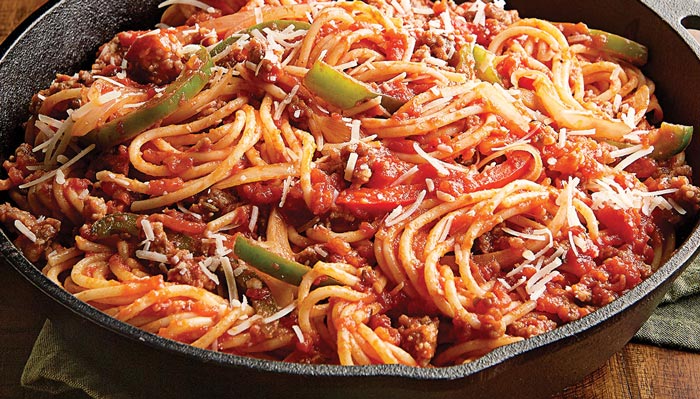 This rich and flavorful Italian Sausage, Peppers and Onions Pasta recipe is simple to prepare and is a satisfying family meal any night of the week.
Directions
Step 1
Prepare pasta according to package directions; drain.
Step 2
Heat oil in a large skillet over medium high heat.
Step 3
Add garlic, oregano and sausage. Cook until browned, stirring often to break up sausage.
Step 4
Add bell peppers and onion. Continue to cook and stir until vegetables are tender, about 5 minutes.
Step 5
Stir in pasta sauce and cooked pasta. Reduce heat to low and stir until sauce is heated, about 2 minutes.
Step 6
Serve with Parmesan cheese.