Tomato Soup Spice Cupcakes
published Friday, September 18, 2020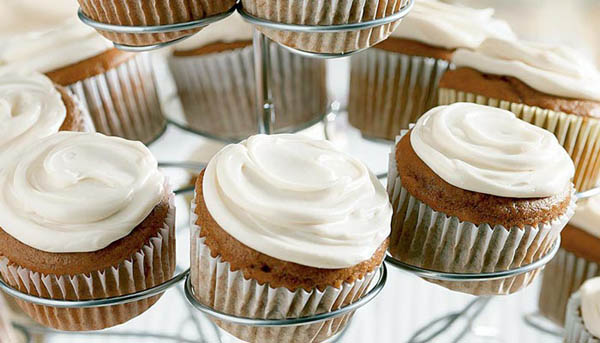 Flavorful spice cupcakes get super-moist and delicious when they're made with our secret ingredient...tomato soup. Better make a double batch...these will disappear quickly. Here's a fun fact: Tomato Soup is a great ingredient for baking and can make a spice cake super-moist.
Directions
Step 1
Heat the oven to 350°F.
Step 2
Place liners into 24 (2 1/2-inch) muffin-pan cups.
Step 3
Combine the cake mix, soup, water and eggs in a large bowl and mix according to the package directions.
Step 4
Spoon the batter into the muffin-pan cups.
Step 5
Bake for 20 minutes or until a toothpick inserted in the center of a cupcake comes out clean.
Step 6
Cool cupcakes in the pans on wire racks for 10 minutes. Remove the cupcakes from the pans and let cool completely.
Step 7
Frost with the cream cheese frosting.