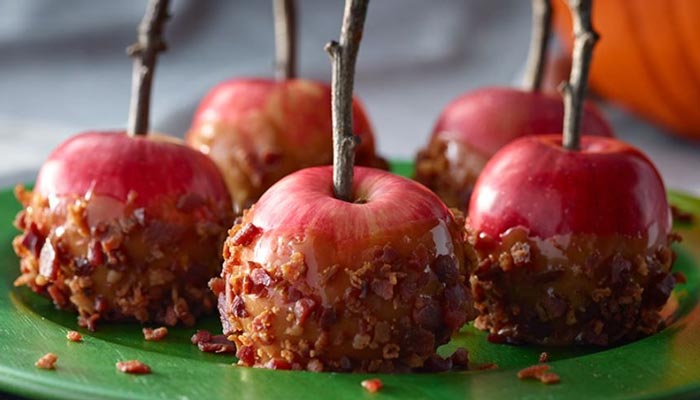 Take caramel apples to the next delicious level by adding bacon! This sweet and salty treat will be your new favorite fall dessert.
Directions
Step 1
In a medium saucepan, melt caramels and 2 Tbsp water on low heat. Stir to combine.
Step 2
Push wood skewers or lollipop sticks ¾ of the way through apples.
Step 3
Dip apples in melted caramel and set on parchment paper.
Step 4
Sprinkle with chopped peanuts and bacon pieces.