Perfect Backyard Porterhouse Steak Meal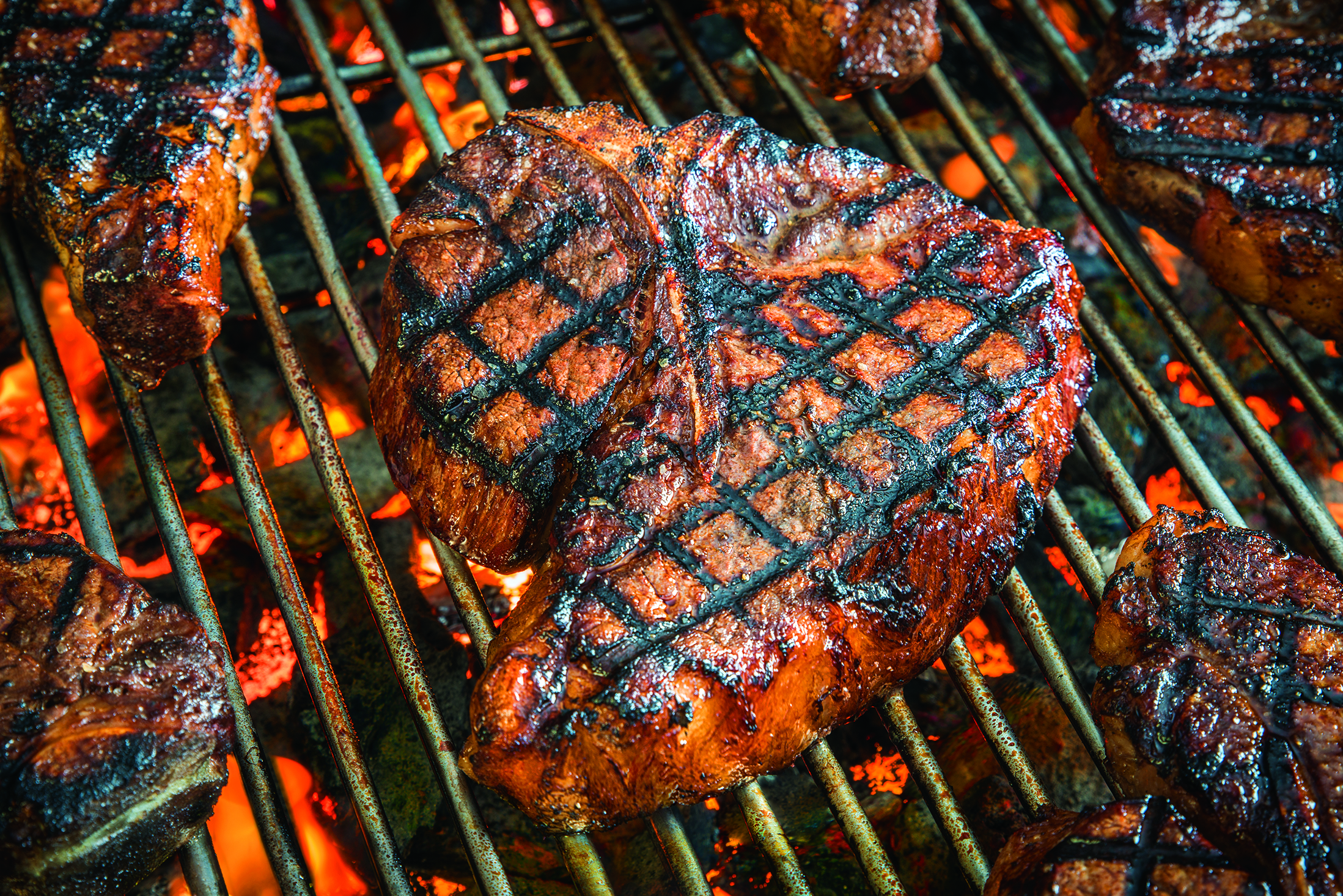 Prep Time: 15 minutes
Cook Time: 30 minutes
Total Time: 45 minutes
Servings: 4
Learn how to cook a porterhouse steak meal on a grill with this easy recipe for a Perfect Backyard Porterhouse. Potatoes and vegetables are deliciously steamed with wine in a foil pan next to the steak.
Directions
Step 1
Place potatoes, fennel, shallot, butter, red wine, salt and pepper in foil pan. Seal tightly with aluminum foil and place on medium-high grill to steam, approximately 20 minutes.
Step 2
Add asparagus to vegetable tray; stir and continue to cook on medium heat 5 to 10 more minutes. Season porterhouse steaks with salt and pepper. Grill to medium rare or desired doneness. Remove steaks and let rest for 5 minutes.
Step 3
Serve steak with vegetables and sauce from pan.