Grilled Beef, Pepper & Cherry Tomato Kabobs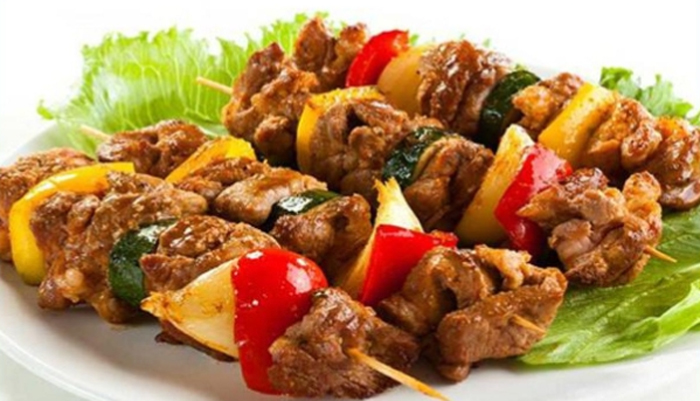 Prep Time: 20 minutes
Cook Time: 12 minutes
Total Time: 32 minutes
Servings: 4
Eating kabobs is always fun especially with tender steak and summer's brightest vegetables like cherry tomatoes and peppers and a delicious and easy French Salad dressing marinade. This Kabobs recipe is easy to prep ahead of time and quick to cook on the grill!
Directions
Step 1
Combine beef, 1/2 cup dressing, and orange juice in a large resealable food storage bag and seal bag. Refrigerate 4 hours or overnight.
Step 2
Preheat grill to medium-high heat.
Step 3
Remove beef from marinade and discard marinade.
Step 4
Thread bell peppers, beef, and tomatoes alternately onto 4 skewers.
Step 5
Season with salt and pepper.
Step 6
Cook kabobs 12 minutes, rotating every 3 minutes and basting with remaining 1/2 cup dressing.
Step 7
Do not baste during the last 5 minutes of cooking.