Spicy Sausage Packet on the Grill
published Wednesday, May 27, 2020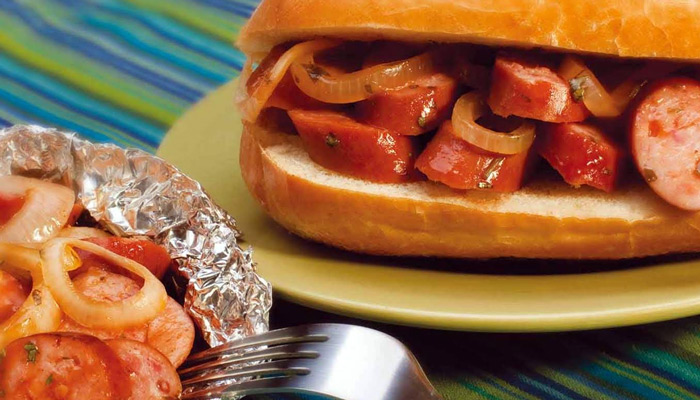 Prep Time: 5 minutes
Cook Time: 14 minutes
Total Time: 19 minutes
Servings: 4
Add some heat to your Hillshire Farm® Beef Smoked Sausage as it's cooked in hot peppers and cilantro.
Directions
Step 1
Cut sausage on an angle into ½" slices.
Step 2
Place sausage in center of a large sheet of heavy-duty aluminum foil; top with sliced onions.
Step 3
Combine barbecue sauce, cilantro and pepper in small bowl. Spread over top of onions and sausage. Bring up foil sides. Double fold top and ends to seal, making one large packet, leaving room for heat circulation inside.
Step 4
Grill packet 12-14 minutes over medium coals or until sausages are hot, turning 3-4 times during cooking.
Step 5
Open pouch carefully; place sausage slices in buns and top with onions.