Herb Grilled Sockeye Salmon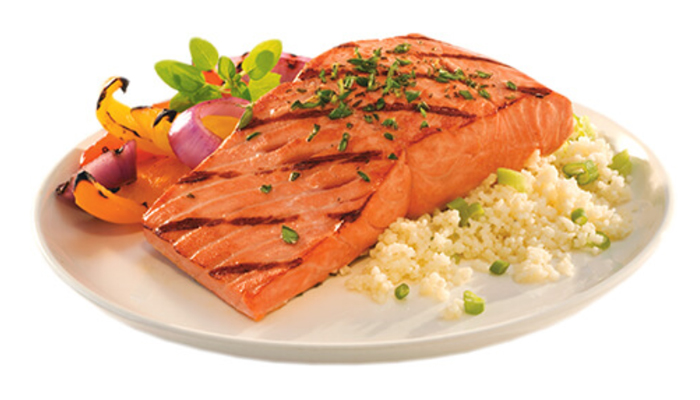 Prep Time: 15 minutes
Cook Time: 10 minutes
Total Time: 25 minutes
Servings: 4
Heat up the grill for this quick and easy grilled sockeye salmon recipe. Tender and flaky on the inside and topped with a flavorful butter herb sauce, this salmon recipe is equal partrs delicious and satifying. It is a simple dinner option that will earn you rave reviews!
Directions
Step 1
Sprinkle the sockeye salmon with salt and pepper.
Step 2
Pour the oil in a flat dish and add the garlic, lemon juice, lemon rind, pepper flakes, and about 3/4 of the chopped thyme.
Step 3
Place the fillets in the marinade and coat well. Cover with plastic wrap and let stand in a cool place for 15 minutes.
Step 4
Preheat a grill to medium-high heat.
Step 5
Combine the melted butter with the remaining thyme.
Step 6
Remove salmon from the marinade and place directly on the grill and cook, approximately 5 minutes per side.
Step 7
Remove the salmon from the grill.
Step 8
Drizzle melted butter with thyme over fillets.
Cook's Notes
If you don't own a grill, this recipe can be prepared using the broiler of your oven.