Slow Roasted Sweet and Spicy Baby Back Ribs
published Tuesday, April 14, 2020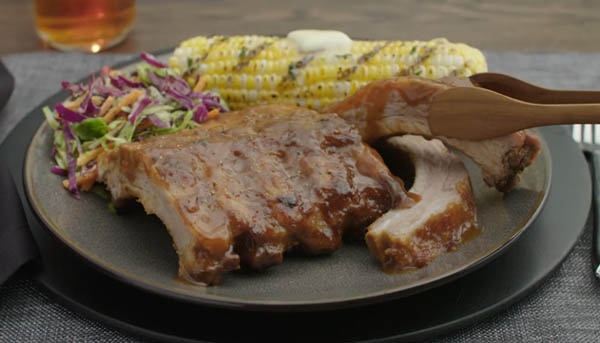 Prep Time: 15 minutes
Cook Time: 180 minutes
Total Time: 195 minutes
Servings: 4
Directions
Step 1
Preheat oven to 300°
Step 2
Combine BBQ sauce, Dijon mustard, soy sauce, sriracha sauce, honey, cumin, and onion powder in a bowl. Whisk until smooth. Remove a portion of sauce to a small bowl for initial coating.
Step 3
Line a shallow pan with 2 layers of heavy duty aluminum foil.
Step 4
Place pork ribs on foil.
Step 5
Coat ribs with sauce on both sides with reserved small bowl of sauce. Discard the rest of the small bowl of sauce. Wash brush after use.
Step 6
Cover with foil and bake at 300° for 2.5 hours.
Step 7
Transfer ribs to grill rack.
Step 8
Brush with remaining unused sauce. Cover and grill for 30 minutes or until preferred crispiness of crust is reached.
Step 9
Brush with additional sauce before serving.