Prime Rib Roast with Vegetable Puree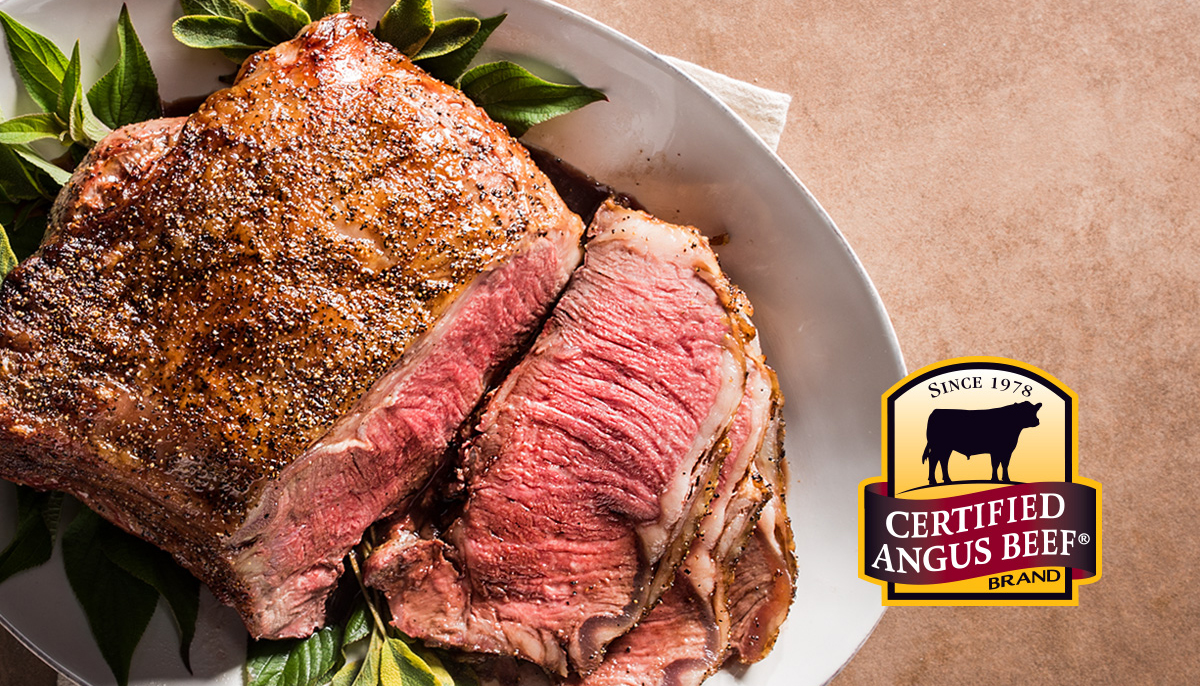 Prep Time: 25 minutes
Cook Time: 150 minutes
Total Time: 175 minutes
Servings: 6
Prime standing rib roast with roasted vegetable sauce will be the star of any meal. Perfectly cooked roast, tender and juicy, served with an incredible and easy sauce of pureed vegetables
Directions
Step 1
Preheat oven to 450°F.
Step 2
Combine salt, pepper and garlic powder; rub mixture evenly over the entire prime rib roast.
Step 3
Place on rack in a shallow roasting pan, fat side up. Insert meat thermometer into thickest part of roast, making sure tip does not touch bone or fat. Roast uncovered for 15 minutes.
Step 4
Add onion, carrot and celery to roasting pan and reduce heat to 325°F. Roast approximately 2 hours for medium doneness (135-140°F).
Step 5
Transfer roast to a cutting board and let rest 15 minutes before carving.
Step 6
Meanwhile, skim fat from roasting pan juices. Place pan on stovetop, add broth and bring to a boil, scraping bottom and sides to incorporate all pan drippings.
Step 7
Reduce heat and simmer broth and vegetables for 10 minutes.
Step 8
Purée vegetables and broth in blender or food processor. Pour back into roasting pan or large saucepan and return to heat. Thicken with flour and water mixture over medium heat for about 5 minutes. Season with additional salt and pepper to taste.
Step 9
Serve vegetable sauce with sliced roast.
Cook's Notes
Prime Rib is also known as Standing Rib Roast, the cut is from the rib roast, aka prime rib.