Bottom Round Pot Roast with Mushroom Onion Sauce Recipe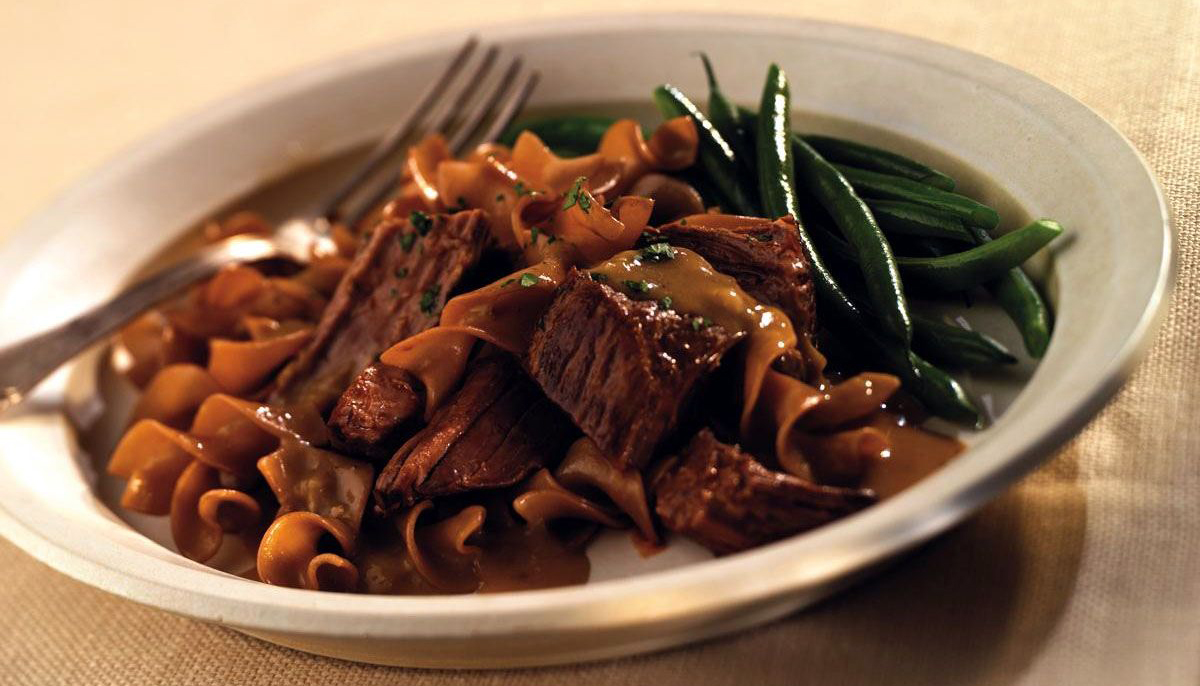 Prep Time: 30 minutes
Cook Time: 180 minutes
Total Time: 210 minutes
Servings: 6
Acme Fresh Market offers the best in Angus beef with Certified Angus Beef brand. A classic pot roast cooked in the oven with a thick and rich mushroom onion sauce. Serve it with egg noodles for a hearty meal.
Directions
Step 1
Preheat oven to 350°F.
Step 2
Combine salt, pepper and cornstarch. On a large plate, season bottom round roast with cornstarch mixture, reserving excess that doesn't stick to roast.
Step 3
Heat oil in Dutch oven on stovetop over medium-high heat.
Step 4
When oil begins to smoke, sear roast on all sides until brown. Remove roast from pan and set aside on a clean plate.
Step 5
Add mushrooms and sear over medium heat until browned.
Step 6
Stir in onions to soften, 2-3 minutes.
Step 7
Whisk flour and stock together in a measuring pitcher, creating a slurry.
Step 8
Add slurry and any reserved cornstarch mix to mushroom onion mixture. Bring back to a boil then turn off stovetop heat.
Step 9
Add roast to center of Dutch oven with mushrooms, cover and place in preheated oven; braise 2 1/2-3 hours until tender enough to separate easily with the side of a fork.
Step 10
Cook noodles according to package directions.
Step 11
Remove roast from oven to a clean cutting board; tent with foil.
Step 12
Stir sour cream into braised mushroom mixture.
Step 13
Pull pot roast apart with fork and serve over noodles with mushroom onion sauce.