Certified Angus Beef Easy Pot Roast Recipe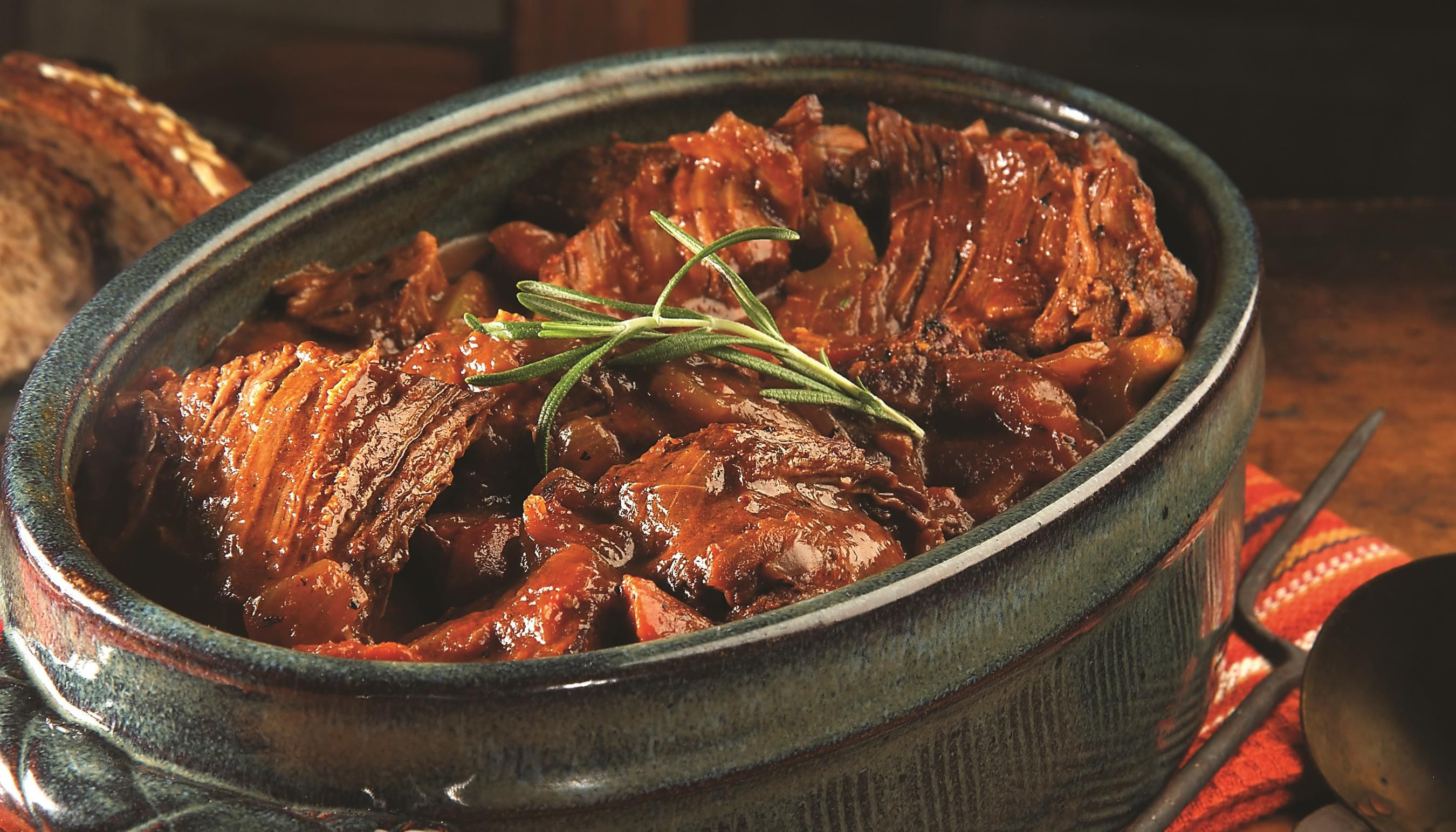 Prep Time: 25 minutes
Cook Time: 240 minutes
Total Time: 265 minutes
Servings: 8
This Easy Pot Roast is made with the best Angus beef on the market, Certified Angus Beef brand, available at Acme Fresh Market. Only 3 in 10 Angus cattle meet the brand's high standards so you know you are getting the best quality beef. This Easy Pot Roast recipe starts in a pot on the stove and is slow-cooked until tender and juicy. This recipe is easy to prepare and tastes delicious.
Directions
Step 1
Preheat oven to 300° F.
Step 2
Season roast heavily with salt and pepper.
Step 3
Heat oil in a Dutch oven.
Step 4
Sear roast for a couple minutes on each side over medium-high heat, until nicely browned. Transfer roast to large plate.
Step 5
Add onion and garlic to the pot, stirring over medium heat until onions are soft.
Step 6
Stir in flour and tomato paste, followed by stock and Worcestershire sauce.
Step 7
Stir and scrape browned bits from bottom of pot.
Step 8
Add roast back to pot, cover tightly and place in oven. (Optional: transfer roast and liquid to a slow cooker, cover and cook on low 6 to 7 hours until tender.)
Step 9
Cook for 3 hours, turn roast, add rosemary and cook approximately one more hour, until completely tender.
Step 10
Transfer roast to cutting board and tent with foil. Remove rosemary and, using a ladle, skim fat from liquid.
Step 11
Place Dutch oven on stovetop and bring contents to a boil.
Step 12
Slice pot roast against the grain or pull in bite-size pieces. Serve with reduced sauce.