Mylanta Antacid + Anti-Gas, Maximum Strength, Classic Flavor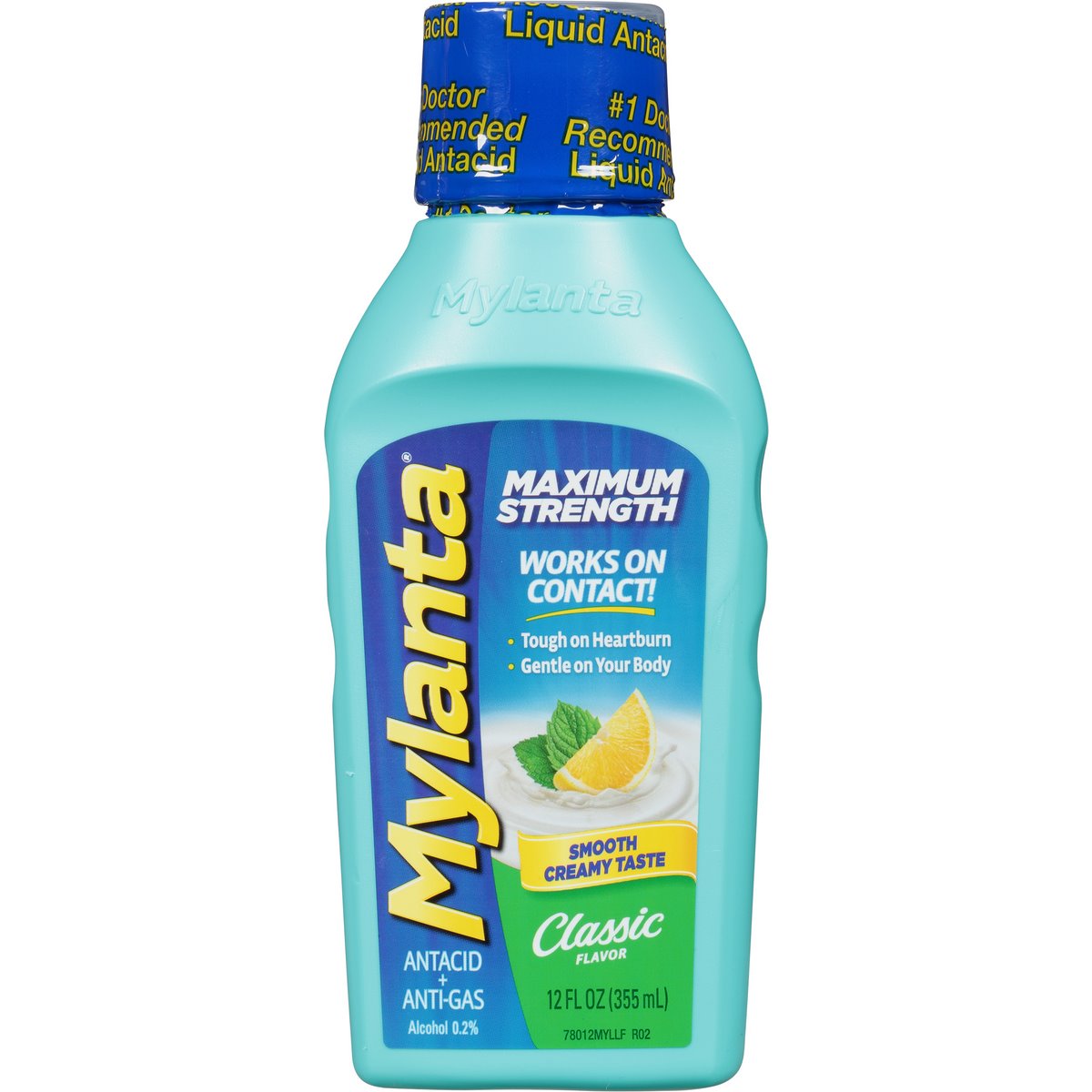 $7.69
12.0 oz.
Mylanta Antacid + Anti-Gas, Maximum Strength, Classic Flavor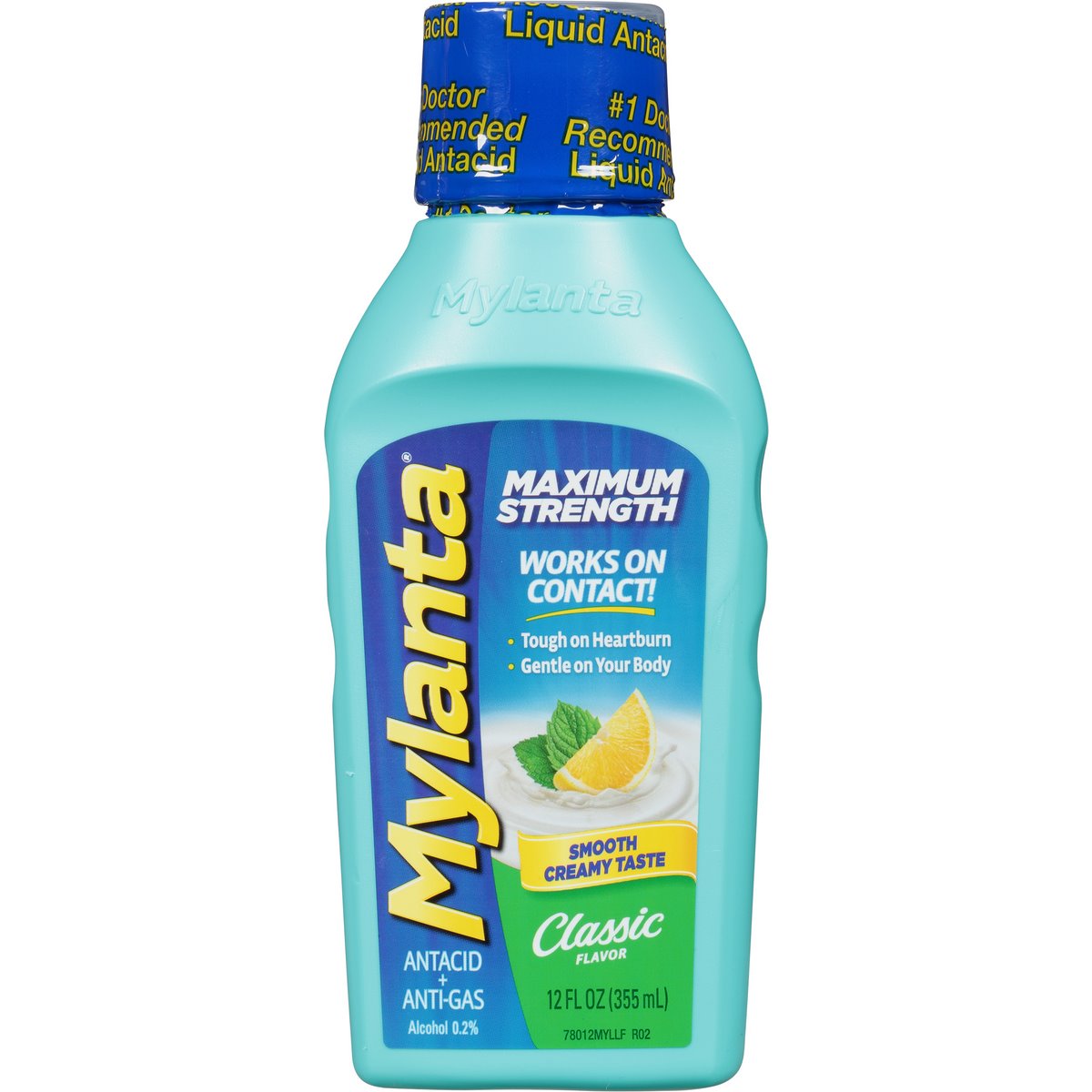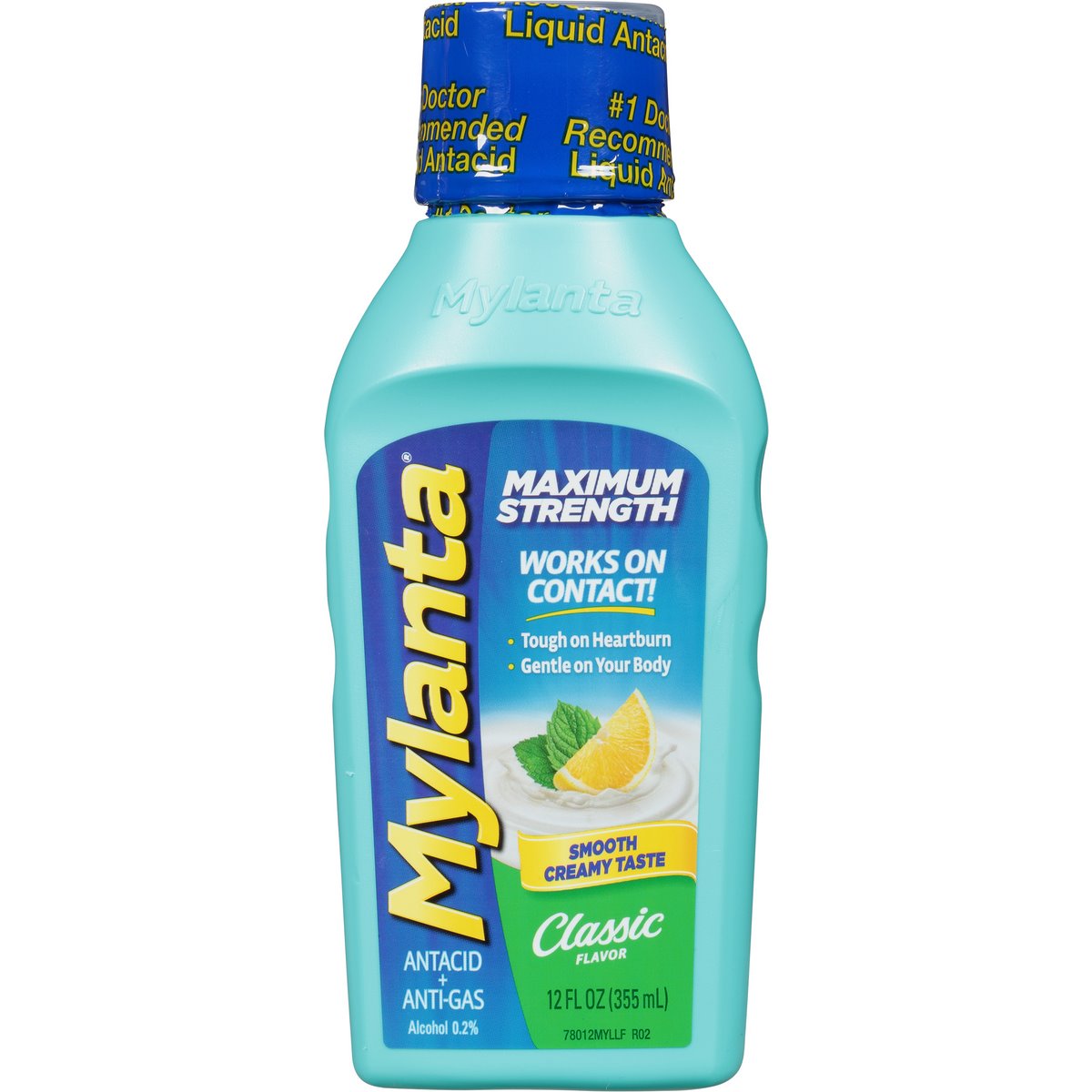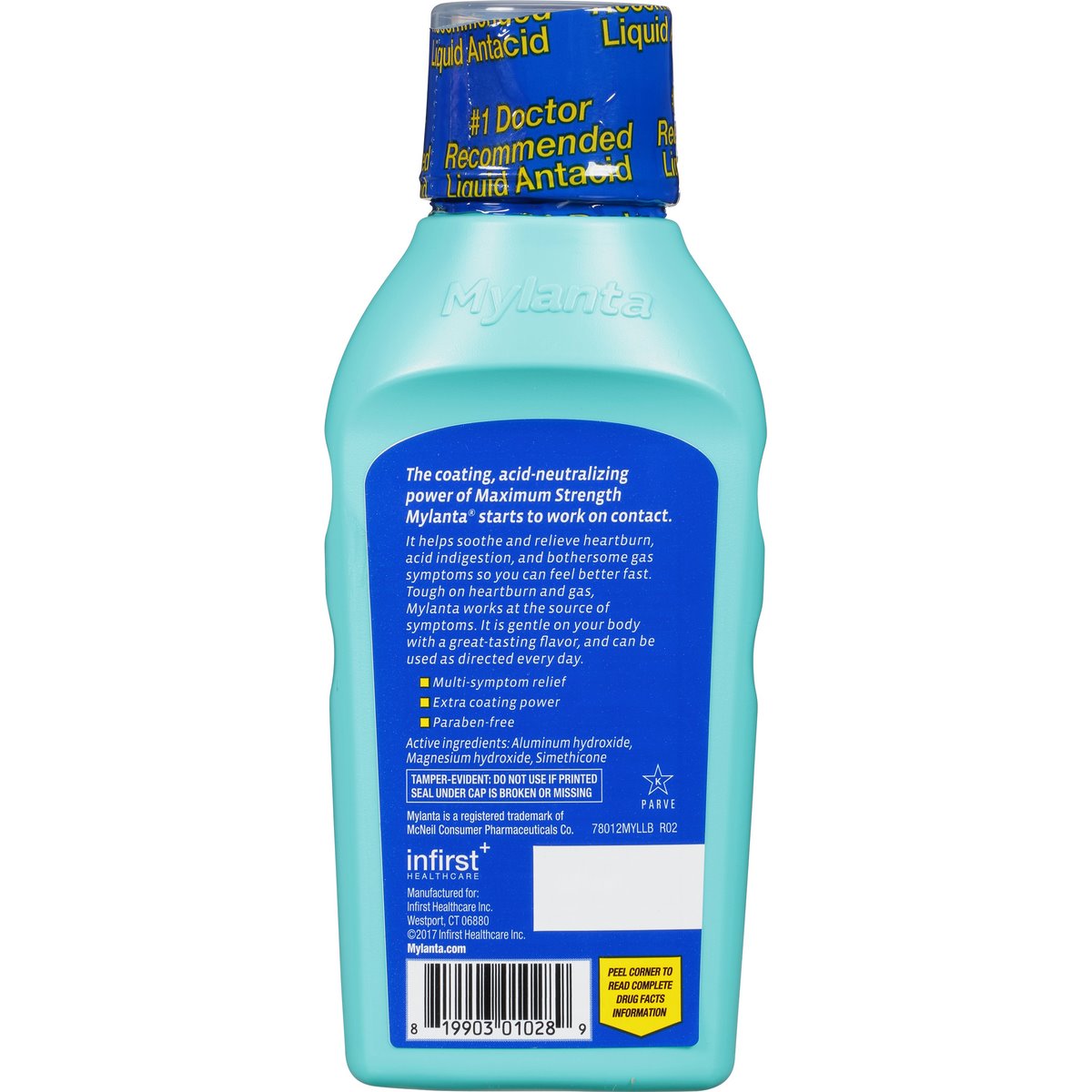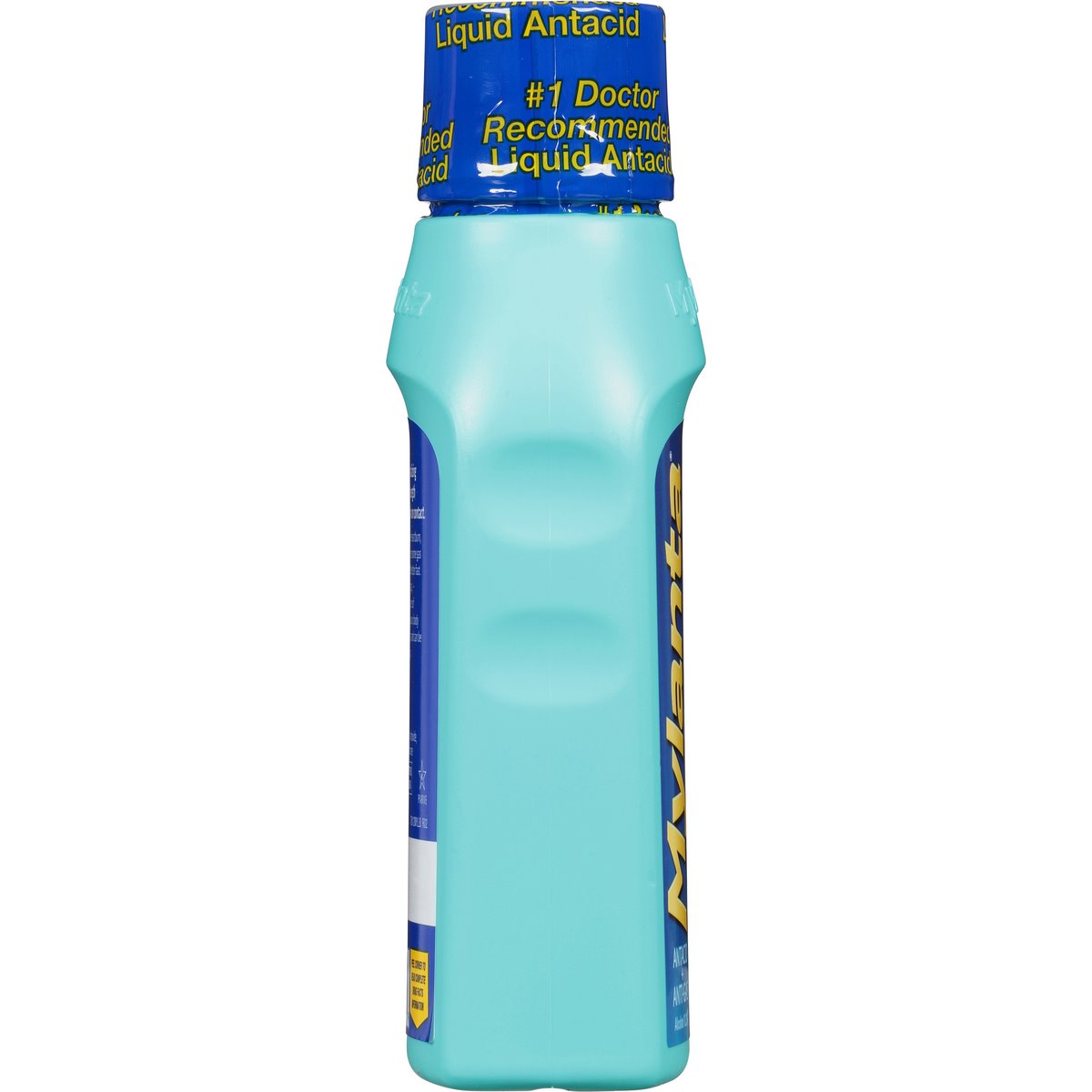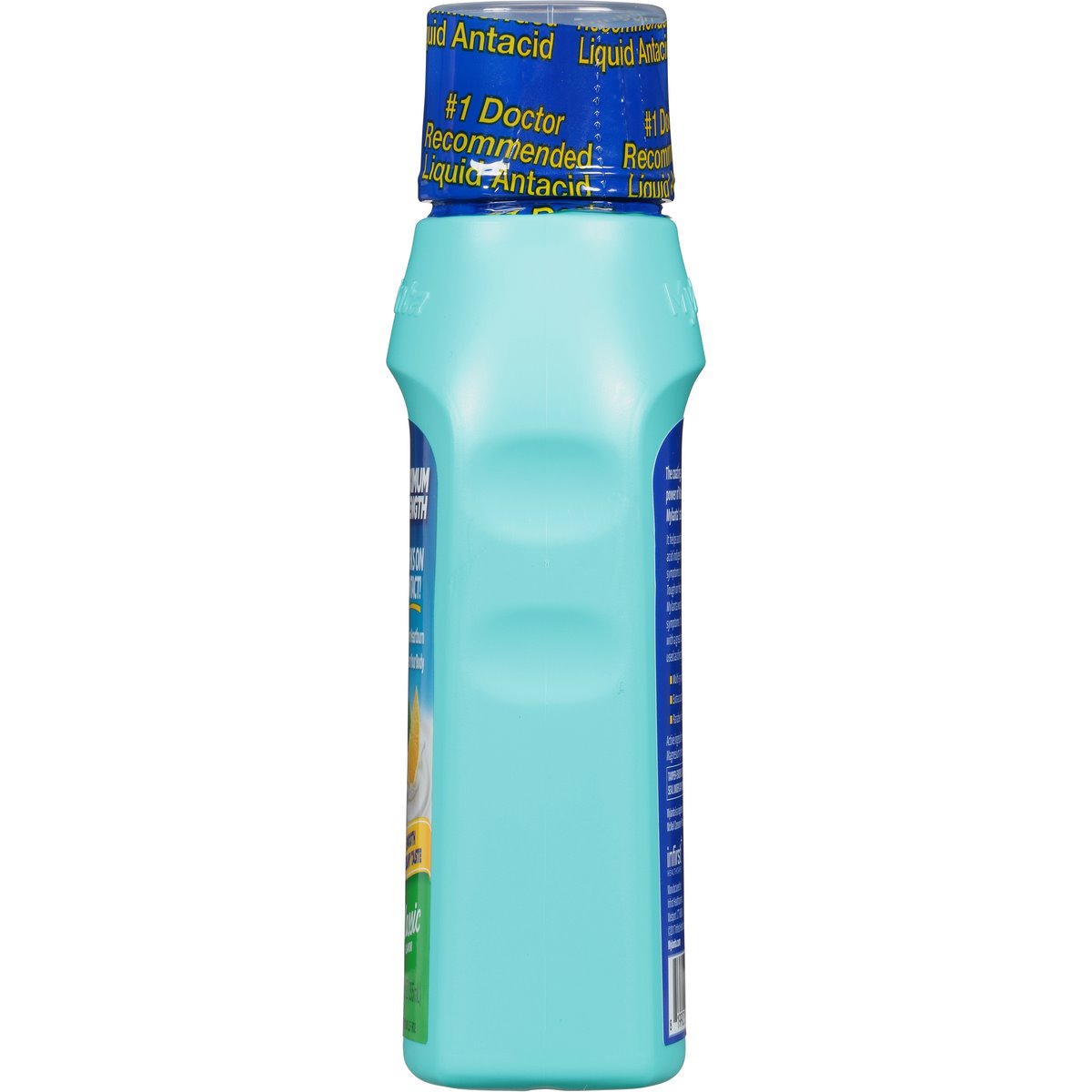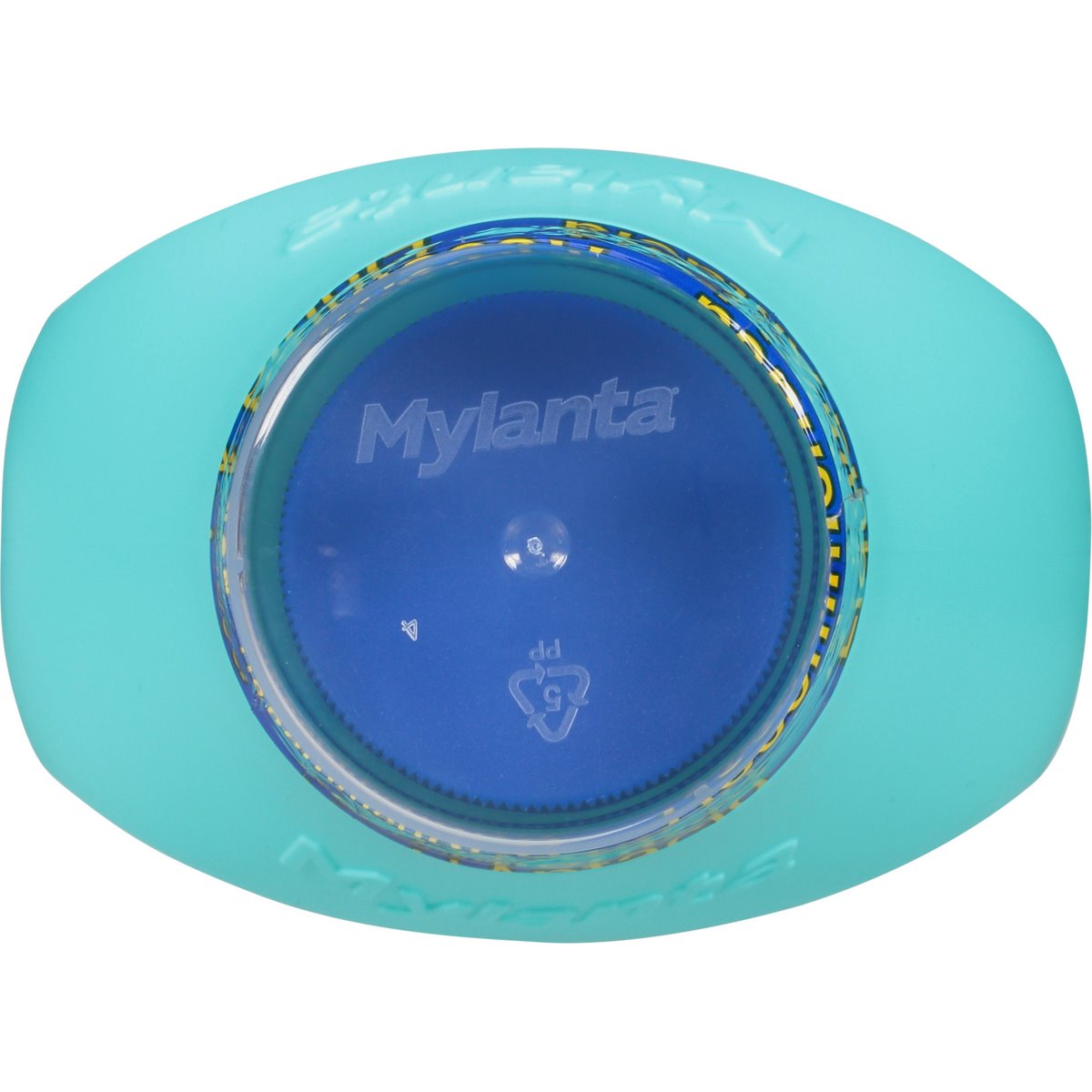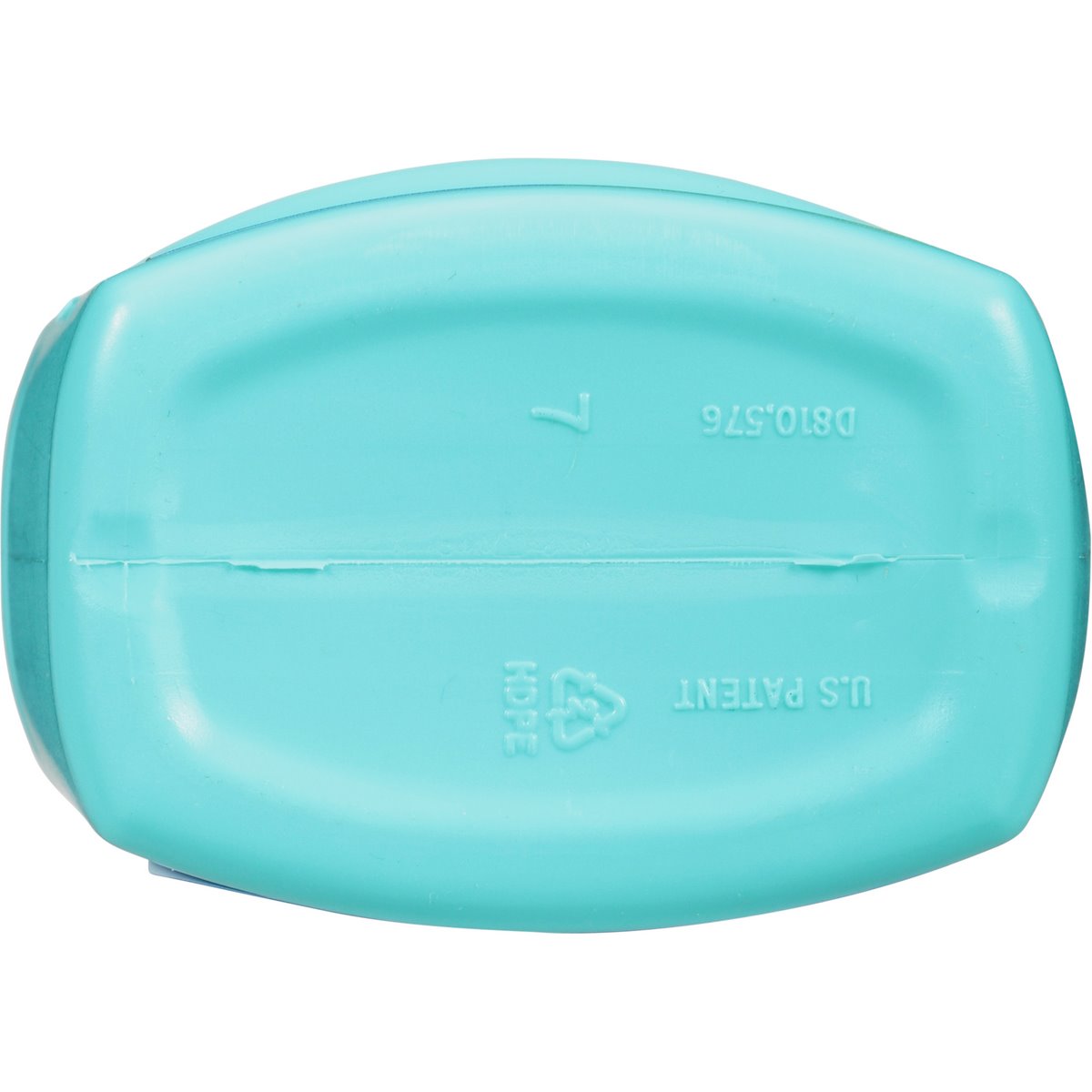 Product Details
Antacid + Anti-Gas, Maximum Strength, Classic Flavor
No. 1 Doctor recommended liquid antacid. Works on contact! Tough on heartburn. Gentle on your body. Smooth creamy taste. Alcohol 0.2%. The coating, acid-neutralizing power of Maximum Strength Mylanta starts to work on contact. It helps soothe and relieve heartburn, acid indigestion, and bothersome gas symptoms so you can feel better fast. Tough on heartburn and gas, Mylanta works at the source of symptoms. It is gentle on your body with a great-tasting flavor, and can be used as directed every day. Multi-symptoms relief. Extra coating power. Paraben-free. Mylanta.com. Call 1-855-848-3284 toll free (English and Spanish). Also try Mylanta maximum strength vanilla caramel flavor and Mylanta tonight, with its soothing taste of honey-chamomile, is perfect for heartburn relief after dinner and Mylanta gas minis - great-tasting mini-tablets that relieve gas symptoms fast. Other information: Each 10 ml dose contains: Magnesium 340 mg; sodium 7 mg. Store between 68-77 degrees F (20-25 degrees C), do not freeze.
HBC
UPC: 00819903010289