Ducktrap Salmon, Smoked Wild, Sockeye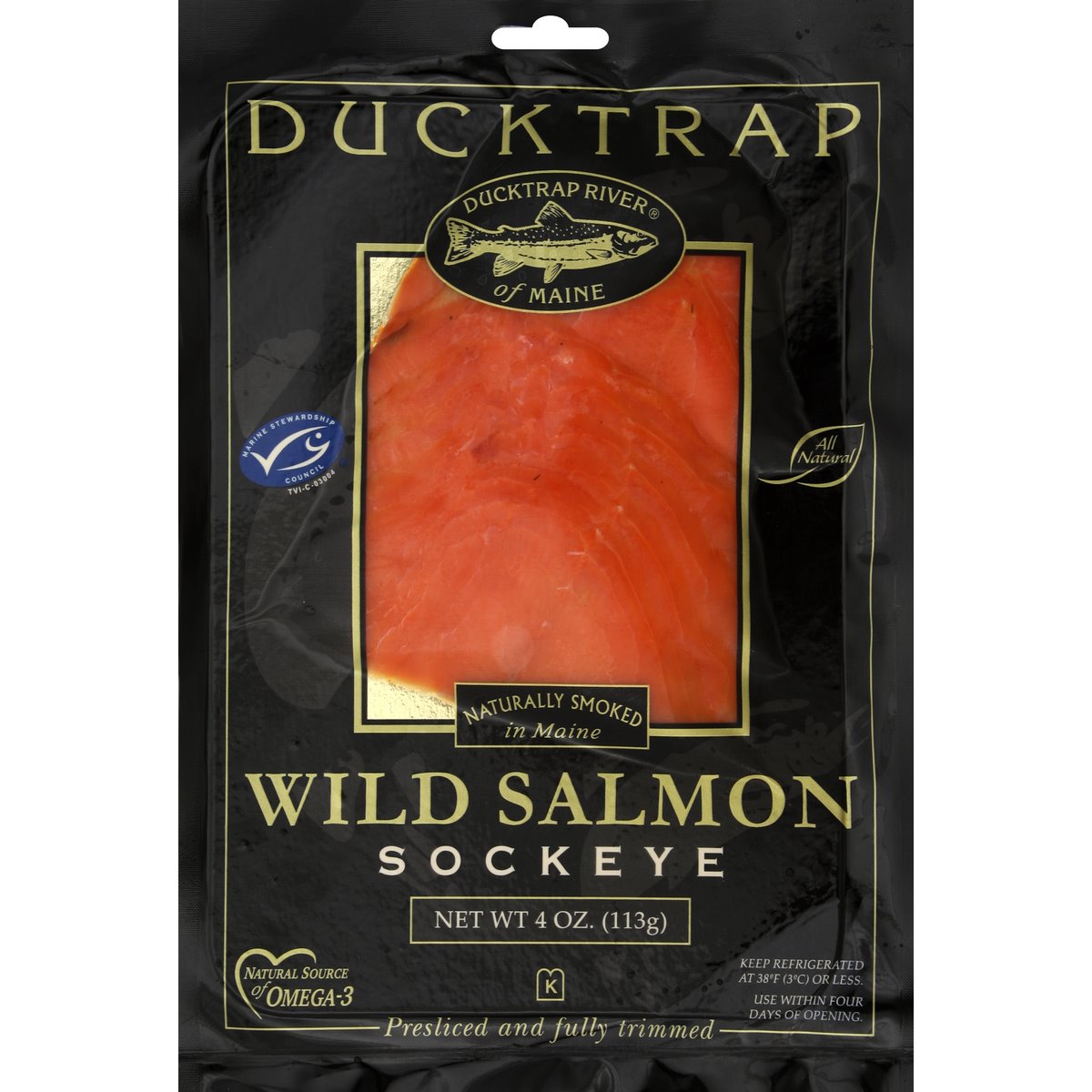 $7.99
4.0 oz.
Ducktrap Salmon, Smoked Wild, Sockeye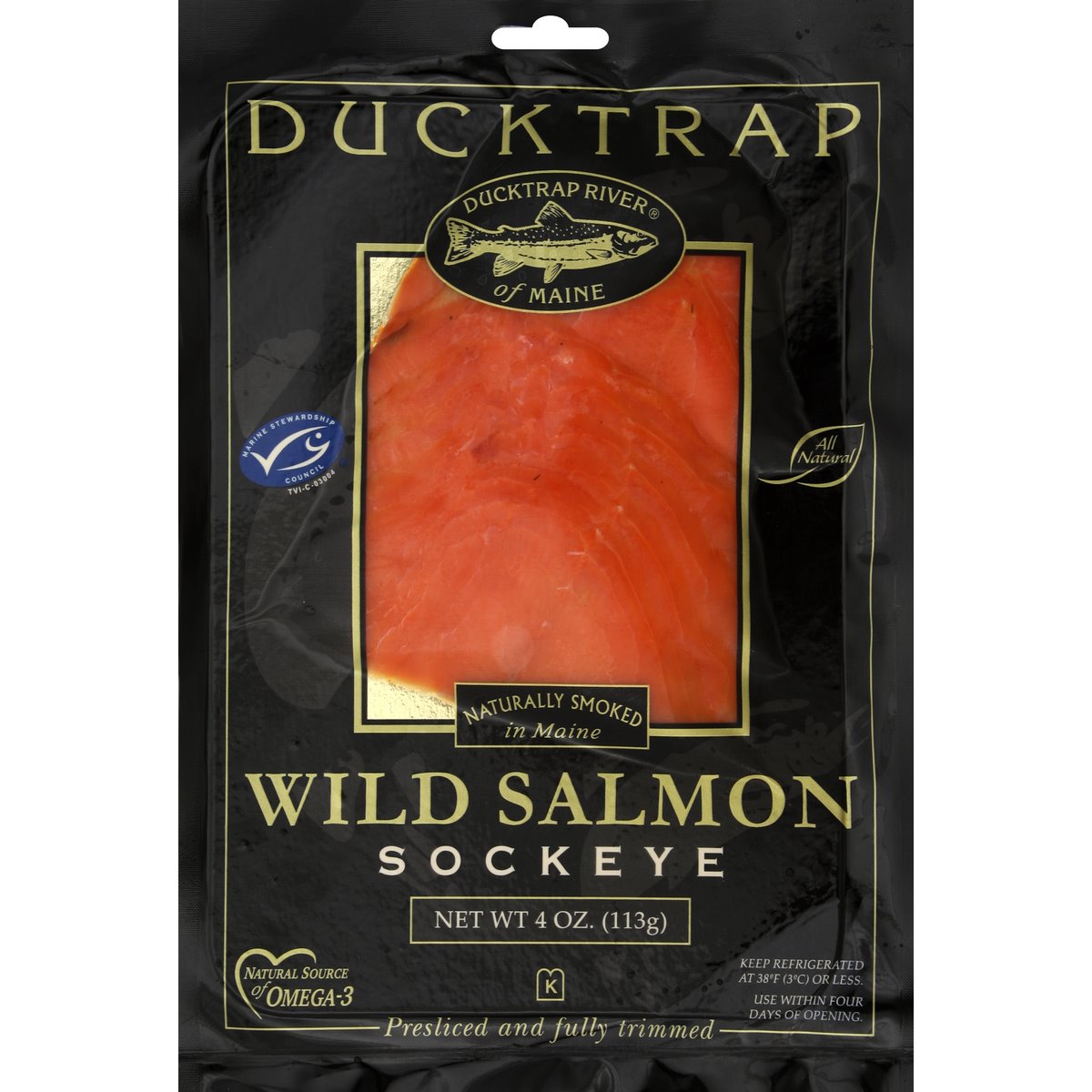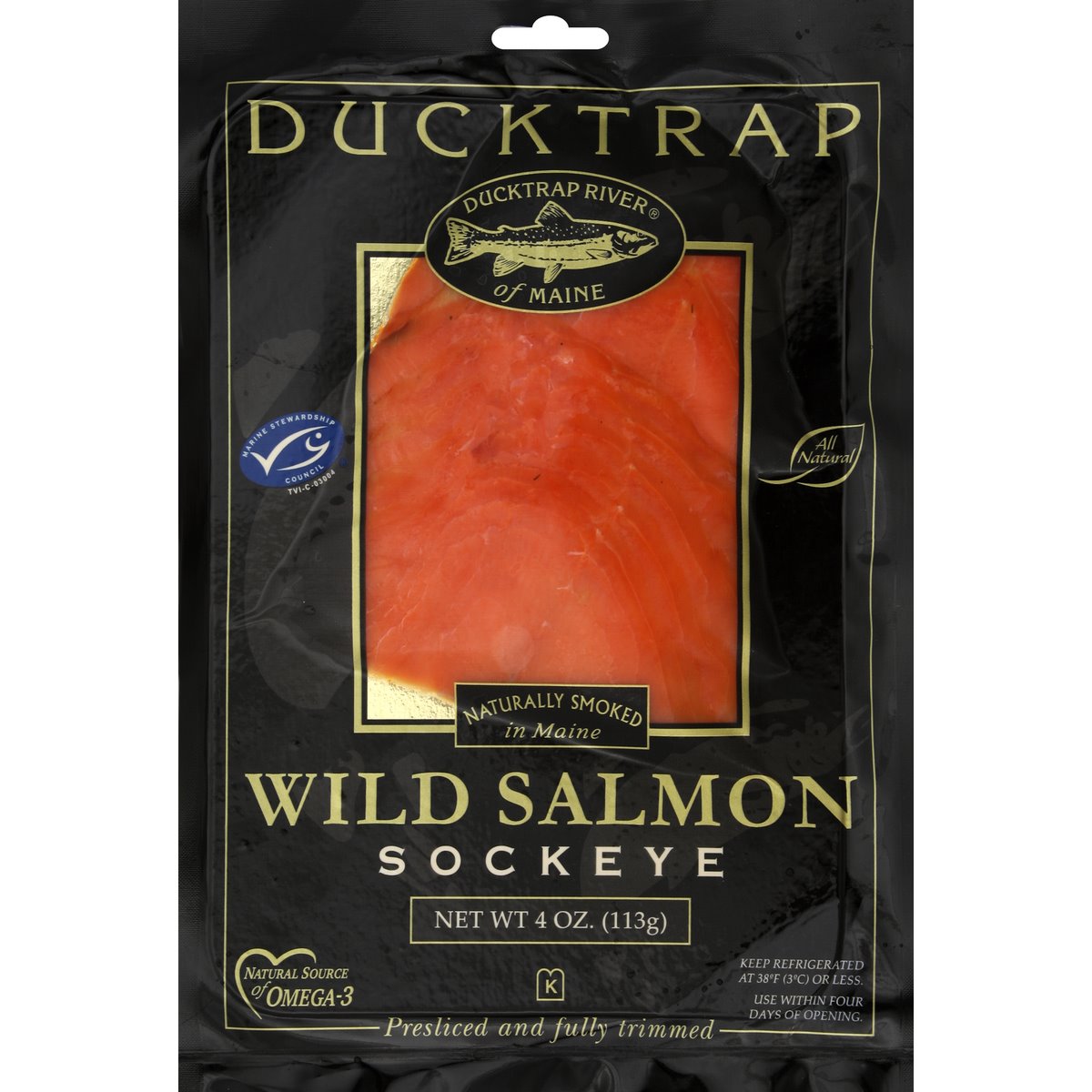 Product Details
Salmon, Smoked Wild, Sockeye
Natural source of omega-3. Ready to eat. Robust flavor. Gluten free. All natural. About Ducktrap Smoked Wild Sockeye Salmon: Ducktrap River of Maine partners exclusively with Pacific Northwest fisheries to source our Wild Sockeye, selecting only the highest quality product harvested in a sustainable manner. A special blend of local Maine fruitwoods and hardwoods is used to slowly cold smoke salmon fillets after they are brined in a flavorful recipe of salt, evaporated cane juice, herbs and spices. The distinct taste and texture unique to Sockeye make this remarkable smoked salmon a favorite among foodies and chefs. Astaxanthin: The carotenoids (nutrients in the same family as vitamin A) used in the feed of farm-raised salmon are identical to the natural carotenoids consumed by salmon and trout in the wild and are the source of the natural color of these fish. No dyes are used. www.ducktrap.com. Naturally smoked in Maine.
UPC: 00082674039197