Coca Cola Coca-Cola Cherry Zero Bottles, 16.9 fl oz, 6 Pack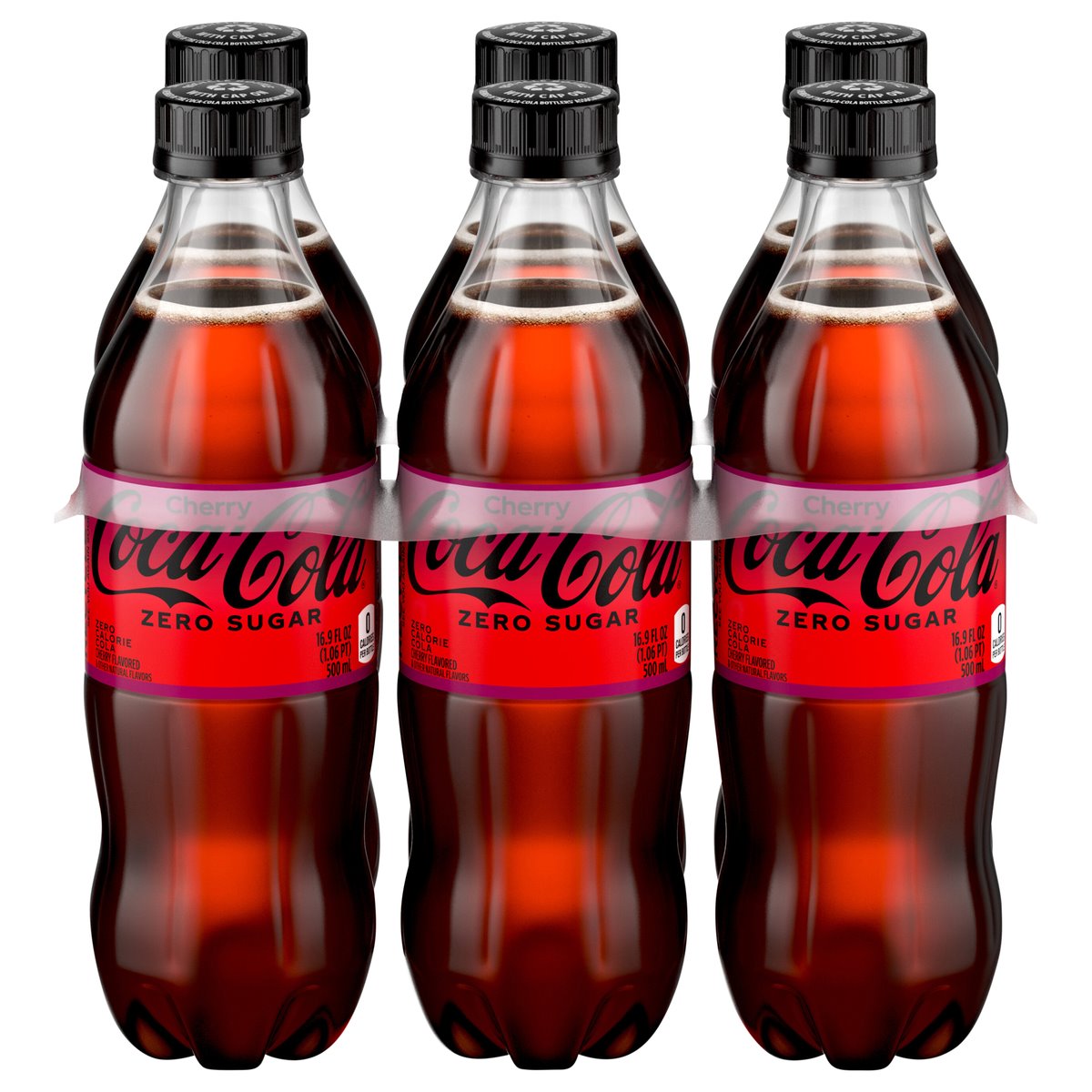 $6.39
101.4 oza.
Coca Cola Coca-Cola Cherry Zero Bottles, 16.9 fl oz, 6 Pack
Product Details
Delicious combination of Coca-Cola Zero Sugar and cherry flavor
Soda. Pop. Soft drink. Sparkling beverage. Whatever you call it, nothing compares to the refreshing, crisp taste of Coca-Cola Life, the delicious soda you know and love with a twist. Enjoy with friends, on the go or with a meal. Whatever the occasion, wherever you are, Coca-Cola Life makes life's special moments a little bit better, with cane sugar and stevia leaf extract. Every sip, every "ahhh," every smile—find that feeling with Coca-Cola. Best enjoyed ice-cold for maximum refreshment. Grab a Coca-Cola Life, take a sip and find your "ahhh" moment. Enjoy Coca-Cola Life.
UPC: 00049000075946