Gillette Sensor3 Sensitive Men's Disposable Razor, 4 Razors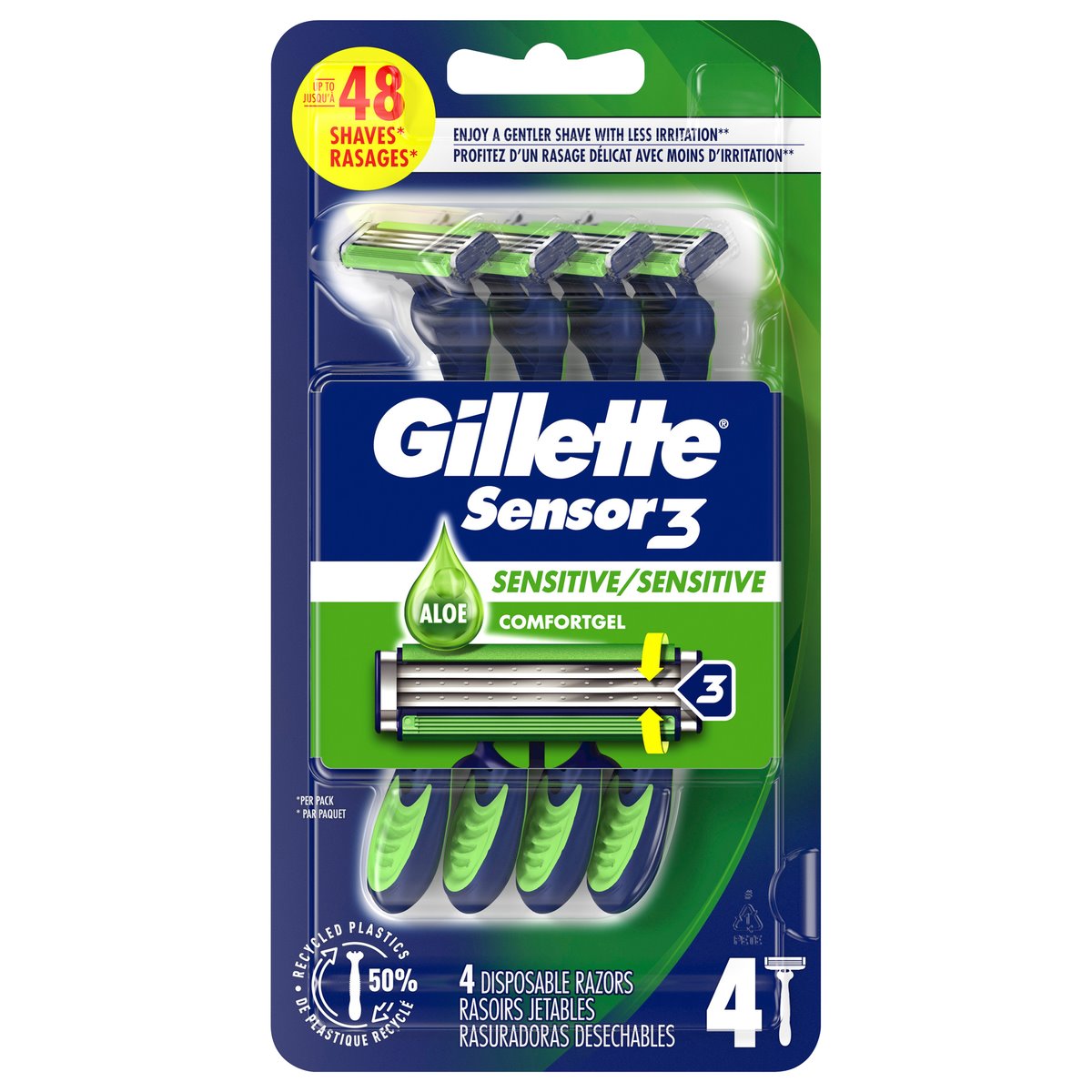 $6.99
4.0 ea.
Gillette Sensor3 Sensitive Men's Disposable Razor, 4 Razors
Product Details
Up to 10 GENTLE SHAVES per razor
Looking for a men's disposable razor that can get you up to 10 comfortable shaves? Gillette's Sensor3 Sensitive disposable razors do just that thanks to its 3 chromium-coated, skin sensing blades and a 40 degree pivoting head that automatically adjusts to the skin's surface to give a close, smooth and comfortable shave. Additionally, the skin-guard fins have five elastomer fins that gently stretch the skin to create a smooth, even surface for an optimal shave. Each razor can last up to 10 comfortable shaves. Sensor3 disposable razors for men feature an enhanced Lubrastrip with water activated Comfortgel technology for ultra-gentle shaving on your sensitive skin. Complete with an ergonomic shaped non-slip rubber handle for great control and maneuverability and easy rinse blades for 100% better rinsing (vs Sensor2 Plus disposable razors). See why Gillette Sensor3 Men's Disposable razor is the world's #1 selling 3 blade disposable razor*. For best results, use with your favorite Gillette shave gel, cream or foam. *Based on Nielsen sales data among 3 bladed male disposable razors.
UPC: 00047400110151