Blue Diamond Almondmilk Coconutmilk Blend, Unsweetened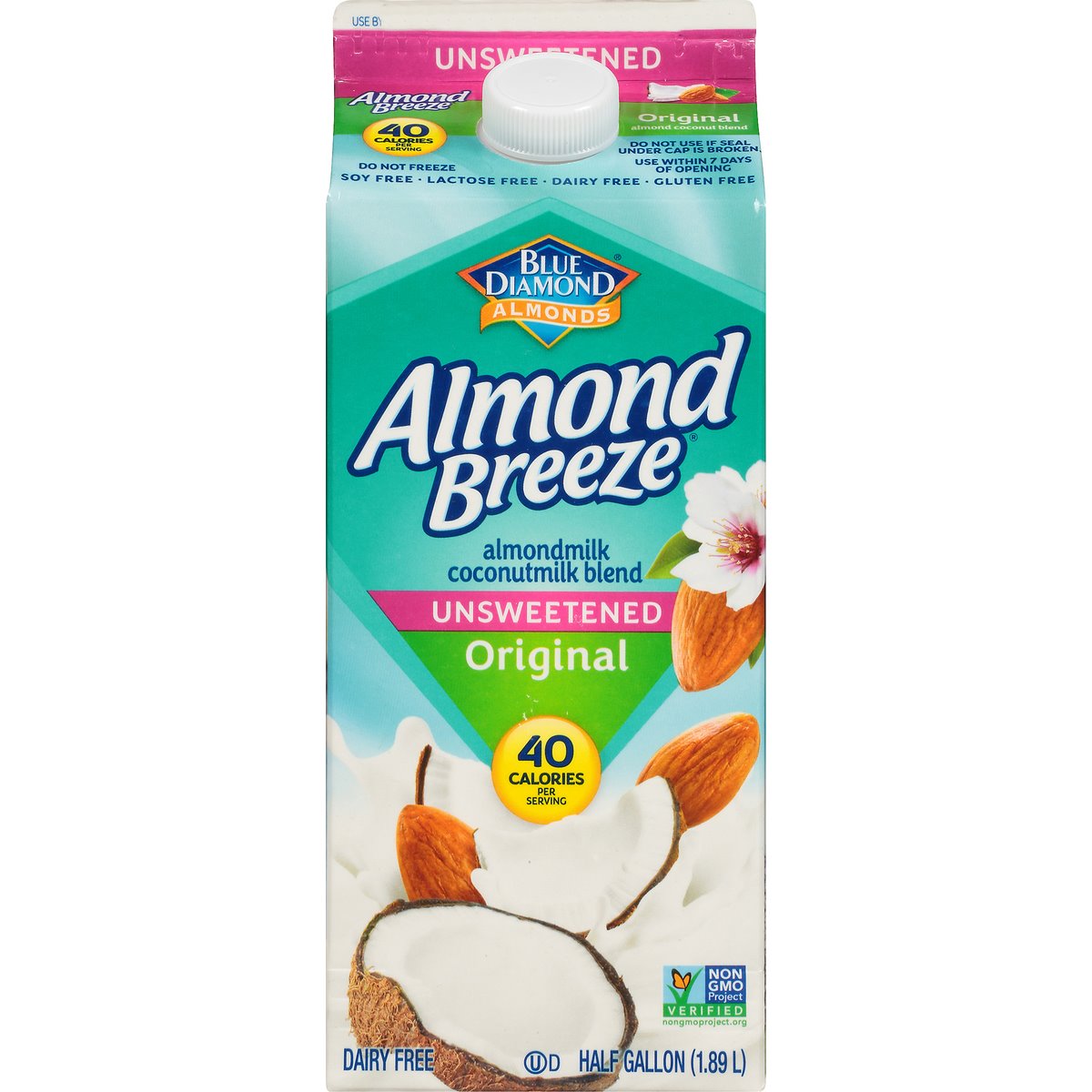 $3.50
0.5 gl.
Blue Diamond Almondmilk Coconutmilk Blend, Unsweetened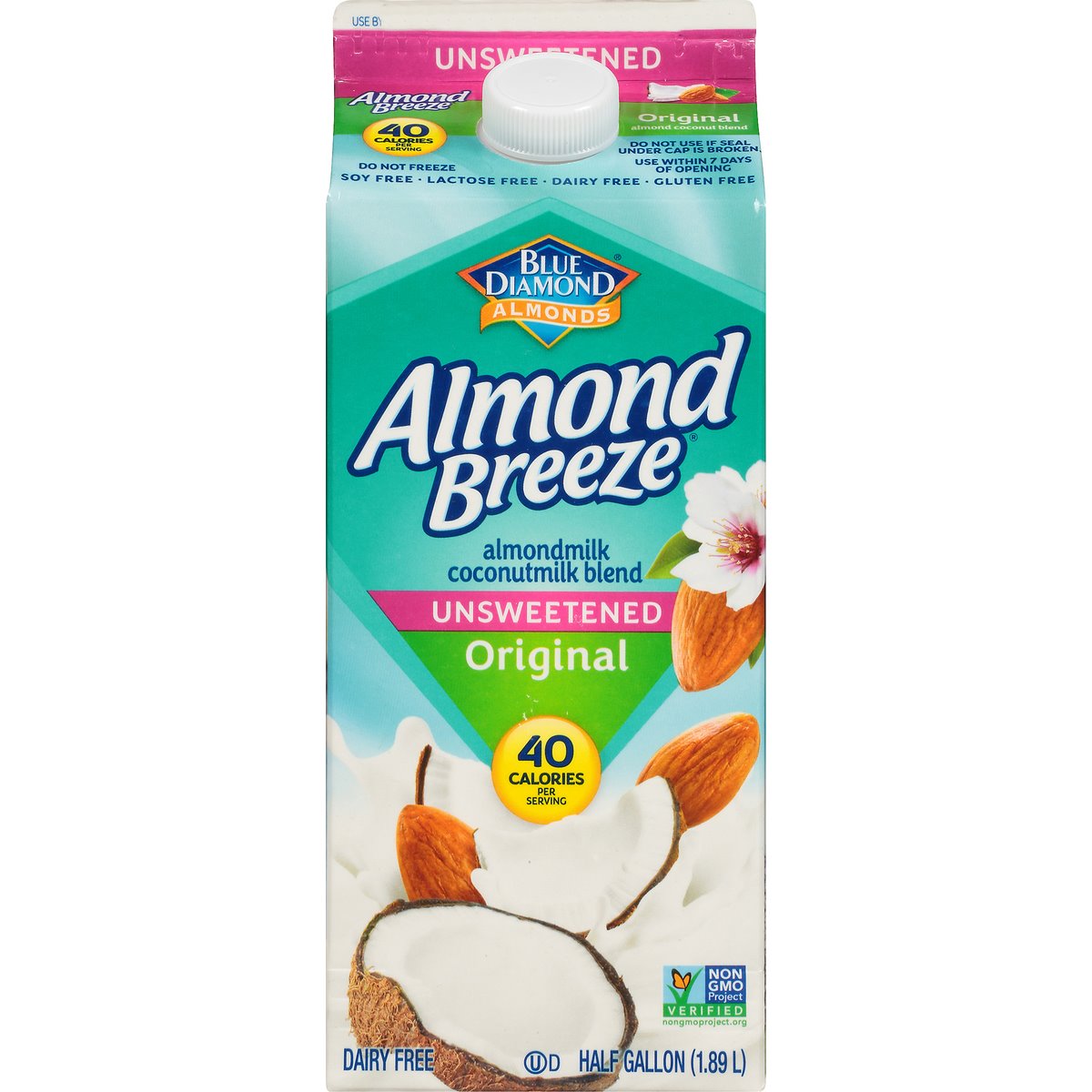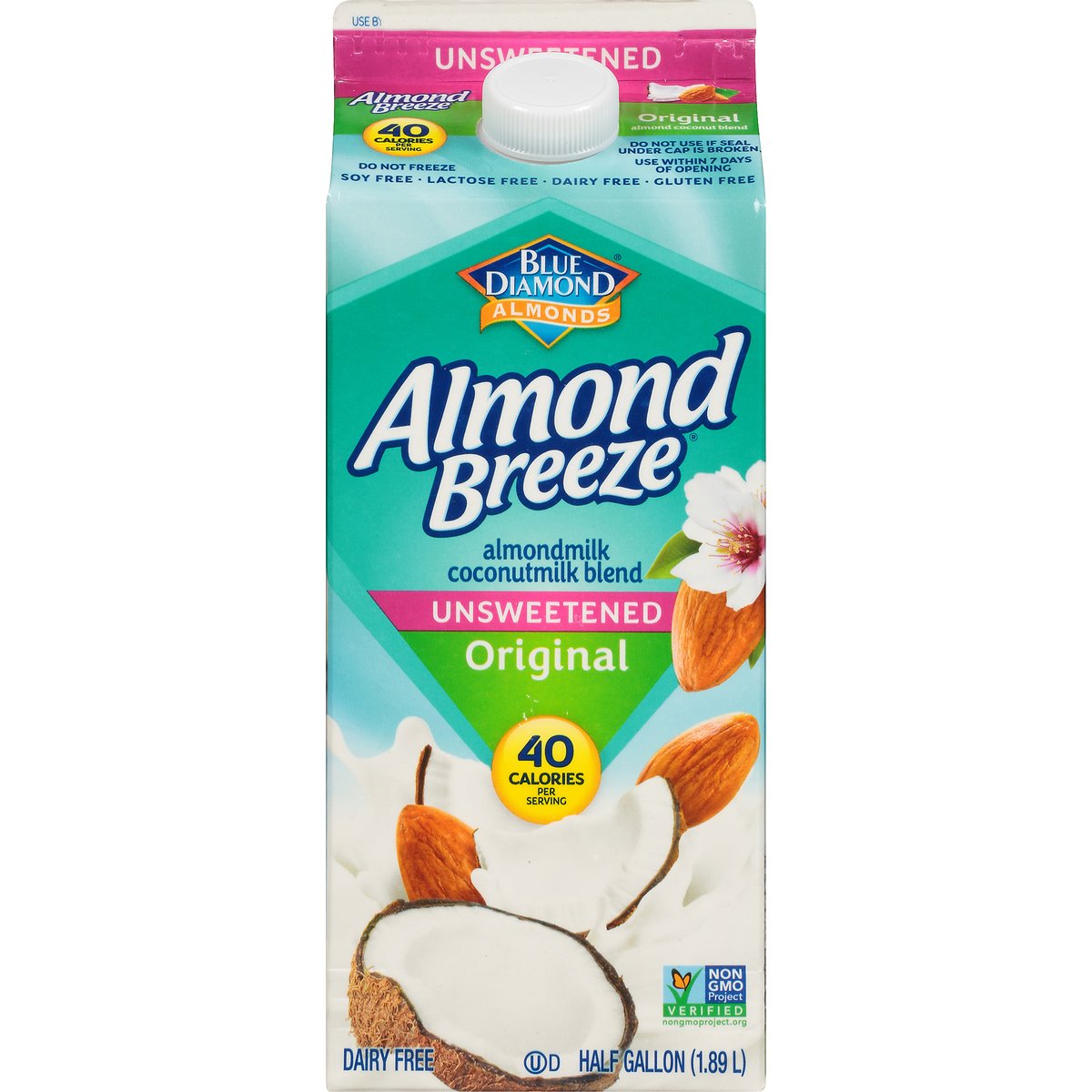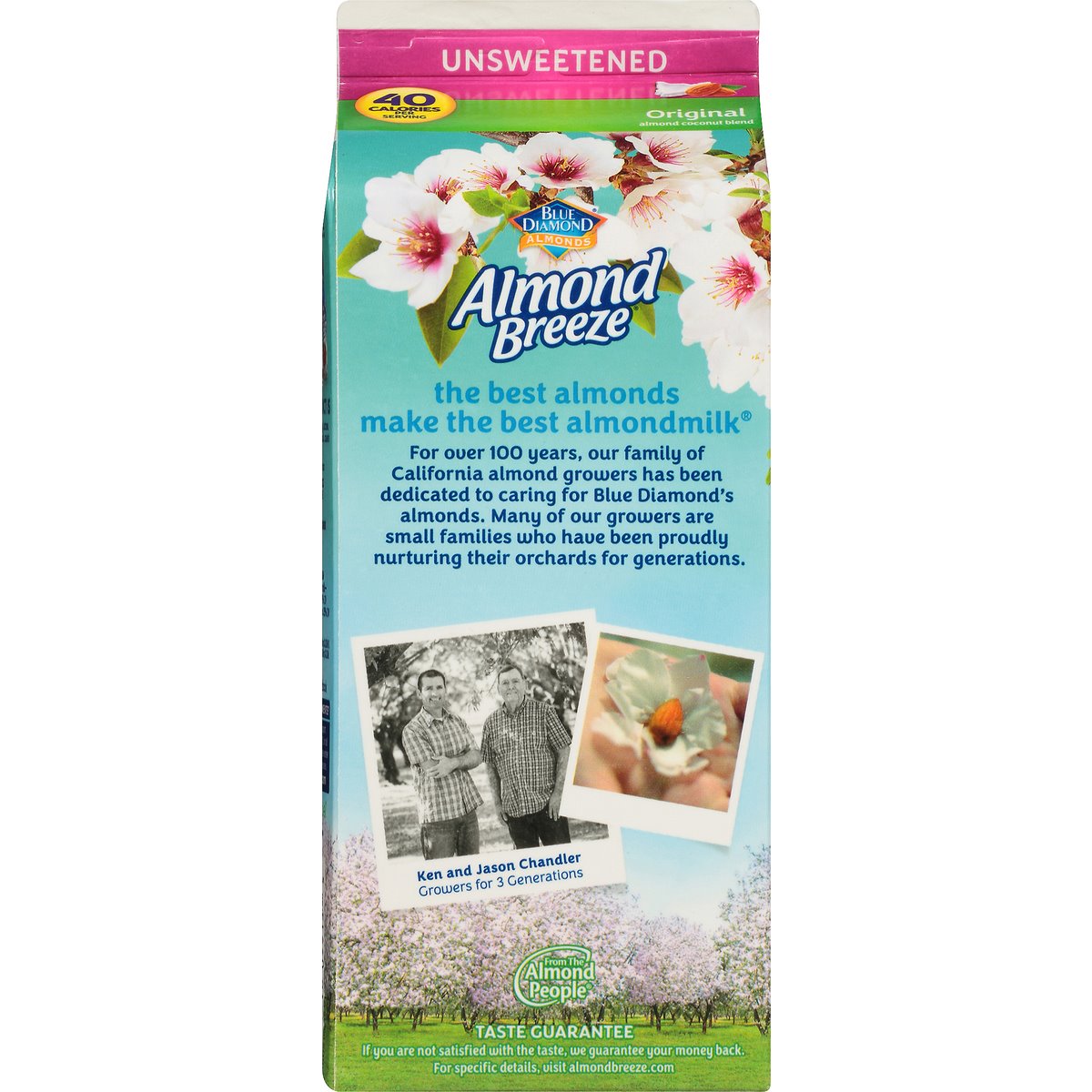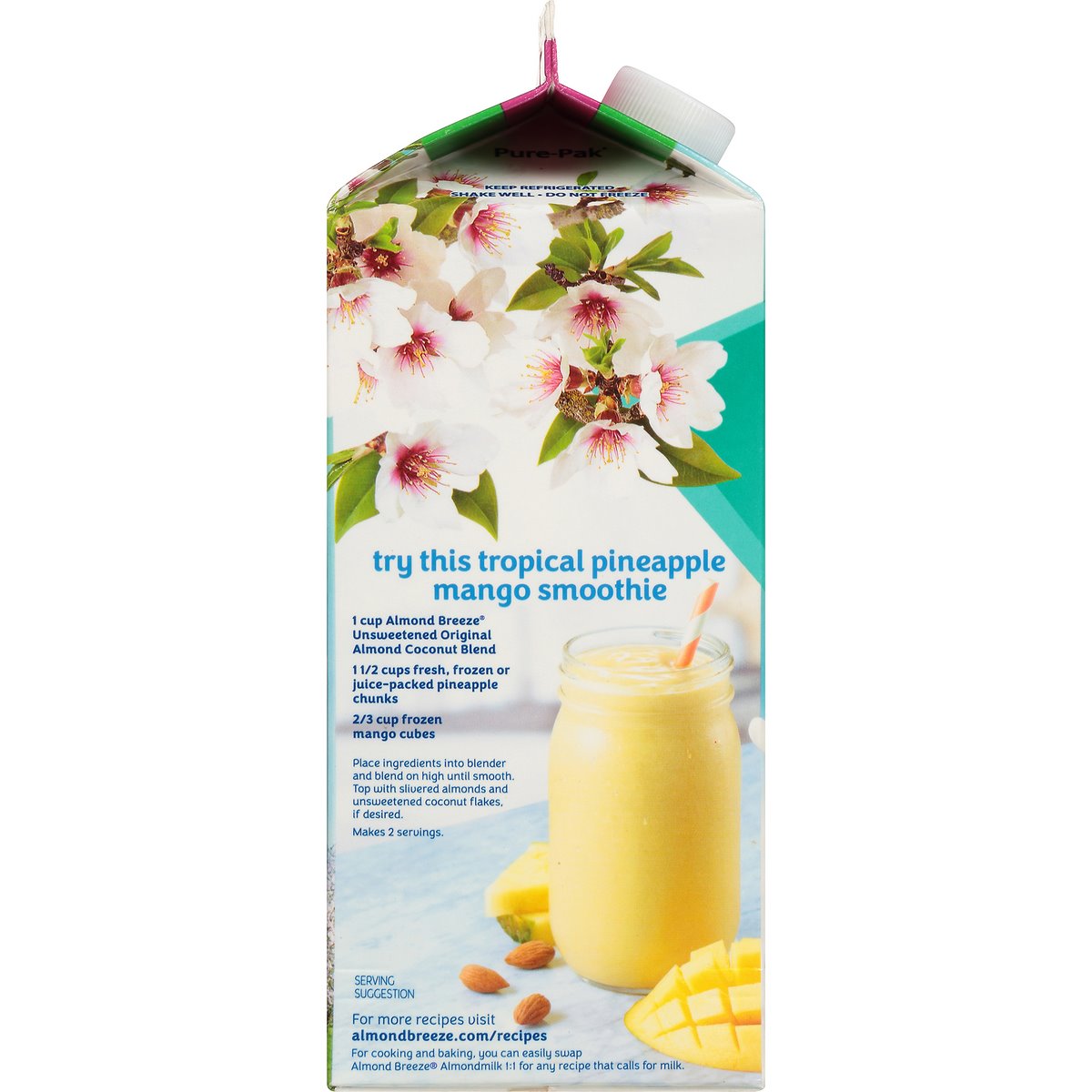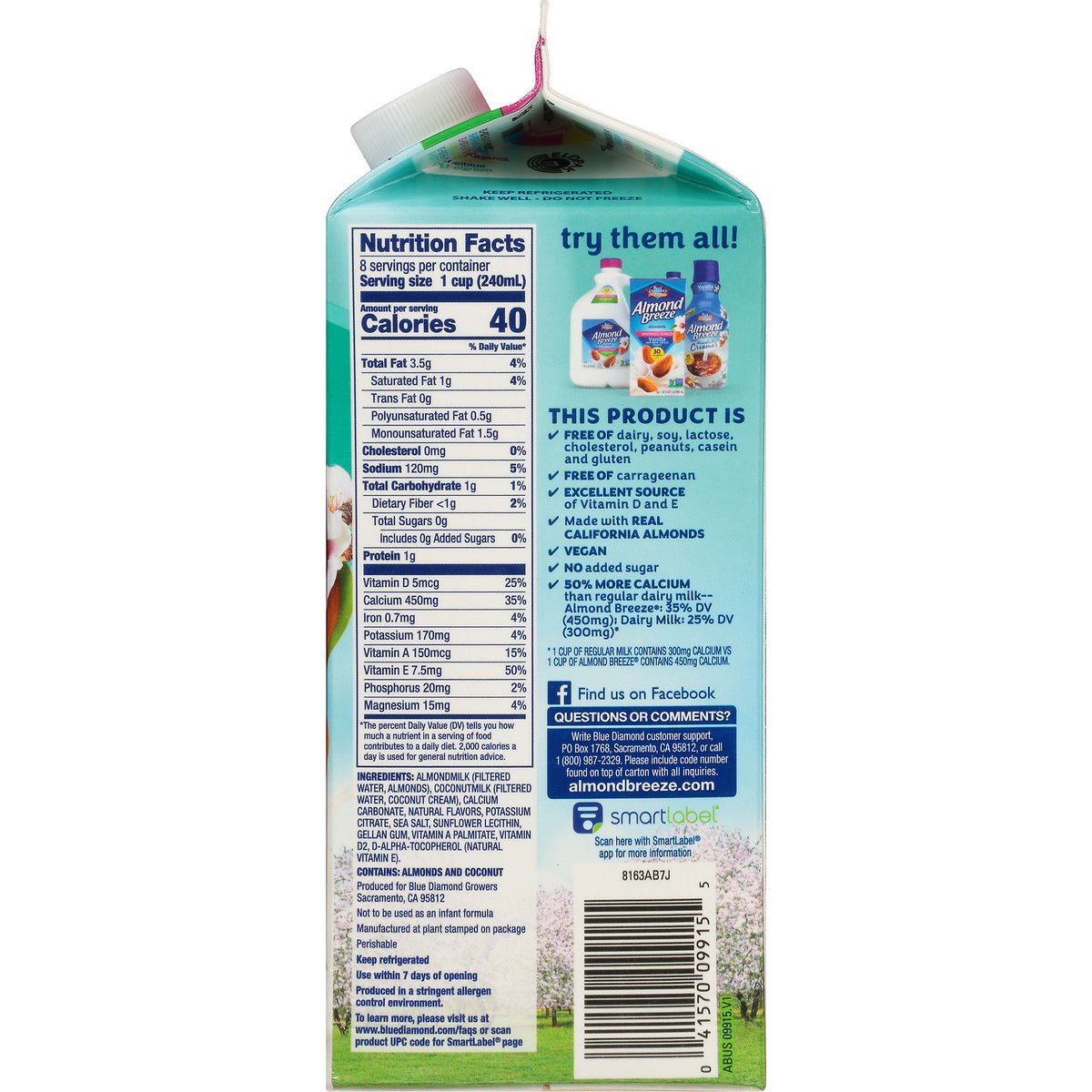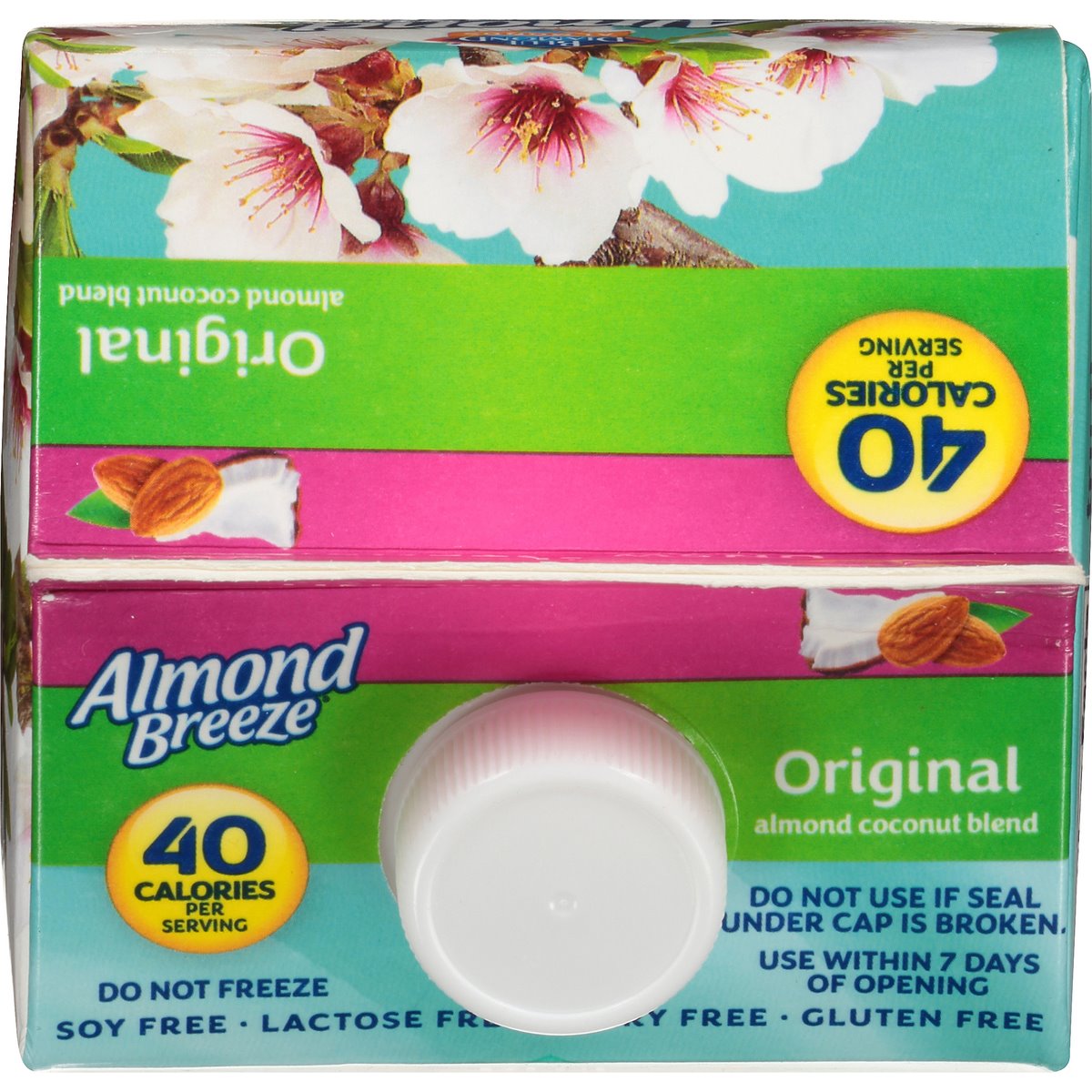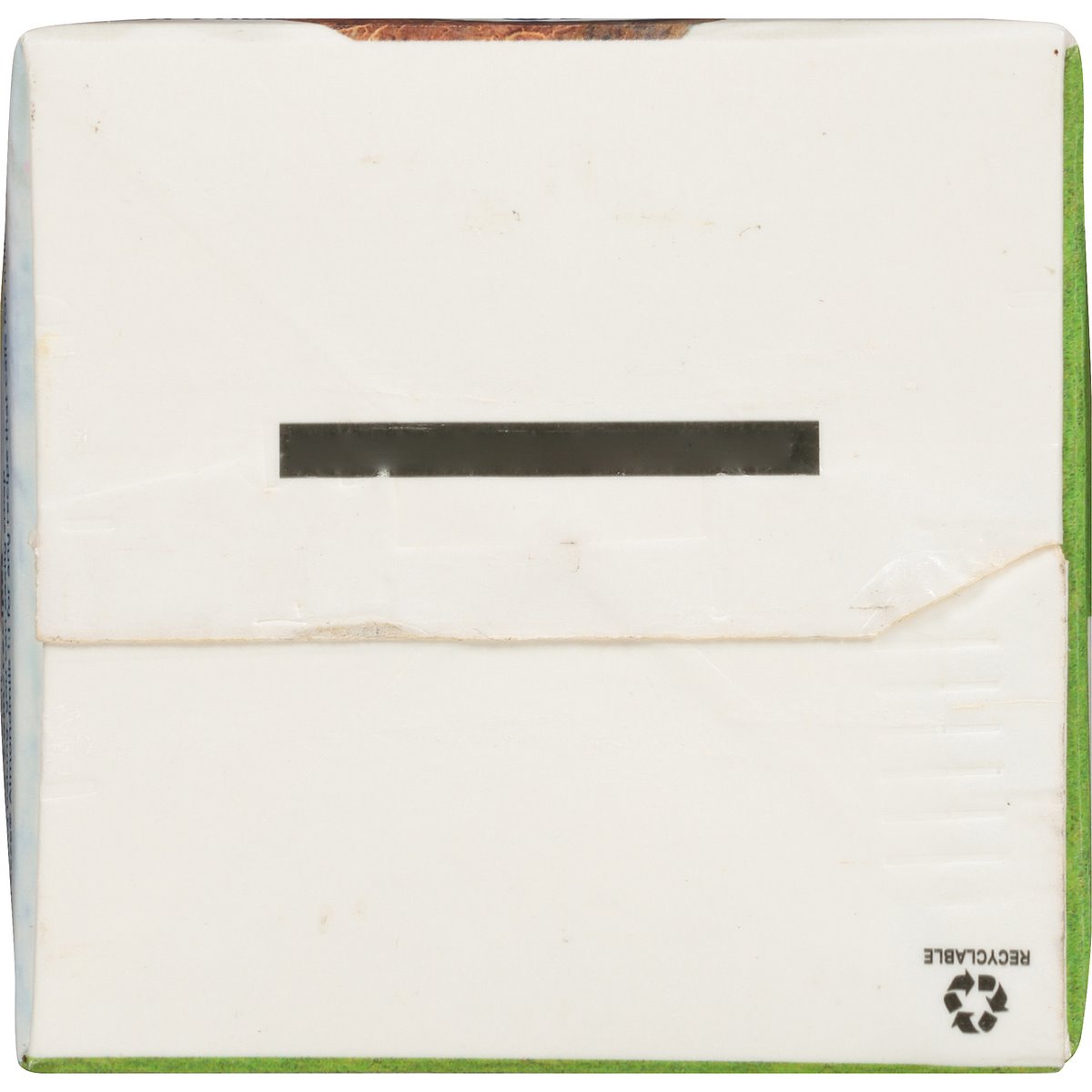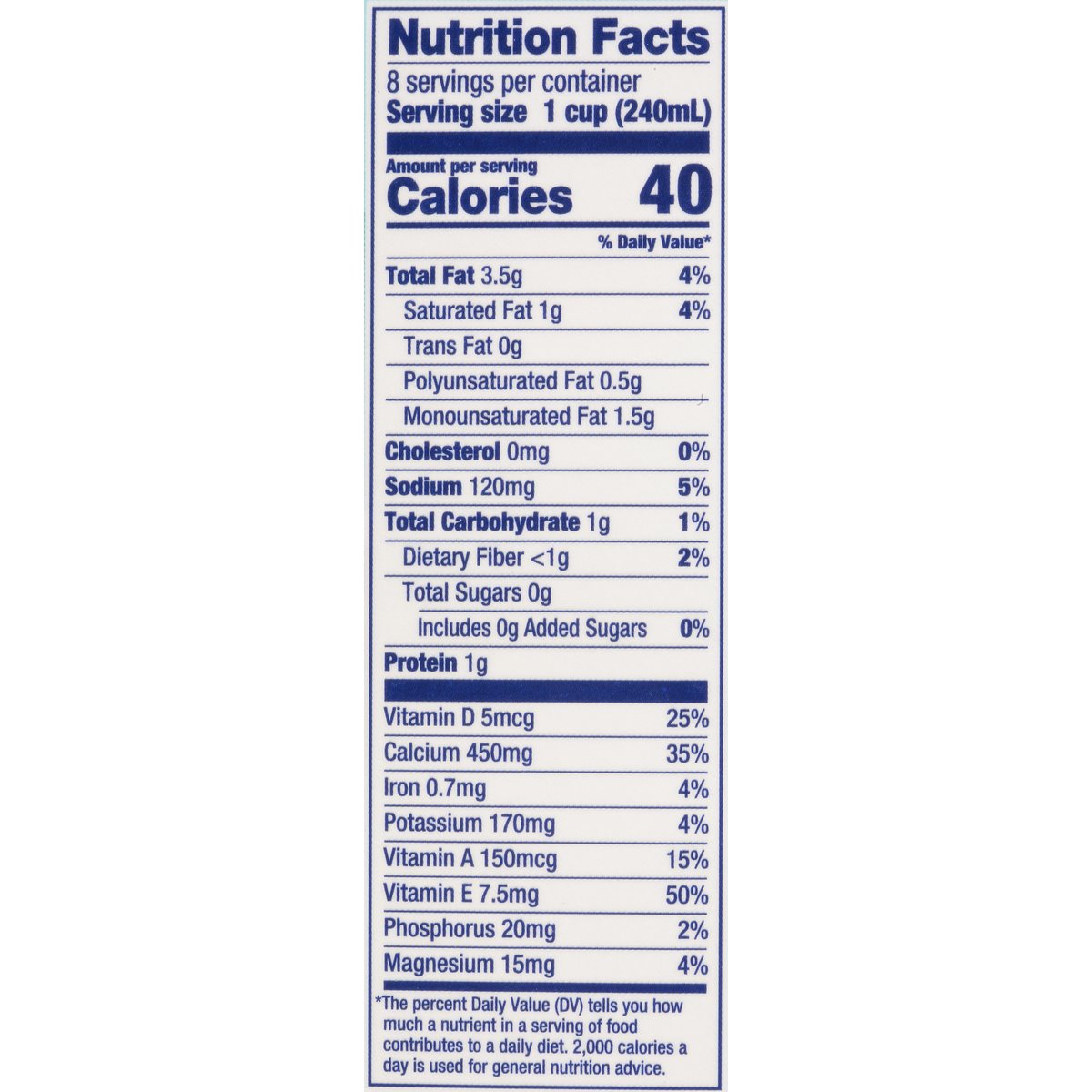 Product Details
Almondmilk Coconutmilk Blend, Unsweetened
Almond coconut. All natural. Lactose free! Soy free! 45 calories per serving. Made from real almonds & coconut. 50% more calcium than milk (1 cup of milk contains 276 mg calcium vs 1 cup Breeze Unsweetened Almondmilk Coconutmilk - contains 455 mg calcium. Milk data from USDA National Nutrient Database for Standard Reference, Release 23 [2010]). Contains no cholesterol. Free of: dairy, soy, lactose, cholesterol, peanuts, casein, gluten, eggs, and MSG. All natural with added vitamins & minerals. Contains medium chain fatty acids (MCFA's) (Coconuts are one of the best sources of MCFA's - special fats that are easily burned as energy). An excellent source of calcium, vitamin D & E. Vegan. Use in your favorite recipes. Contains no added sweeteners. From the almond people. A delicious blend of almondmilk and coconutmilk. Blue Diamond almond growers are known for growing some of the world's finest almonds from the orchards of California. No one knows tree nuts better than Blue Diamond. Our almonds are carefully blended with coconut, to produce a rich, creamy non-dairy beverage. Taste guarantee! For specific details, visit www.almondbreeze.com. Made in a peanut free facility. This almondmilk coconutmilk blend is made from almonds that were not genetically engineered. Visit us at: www.almondbreeze.com.
Dairy
UPC: 00041570099155
Nutrition Facts