Bobs Red Mill Hemp Seed Hearts, Premium, Hulled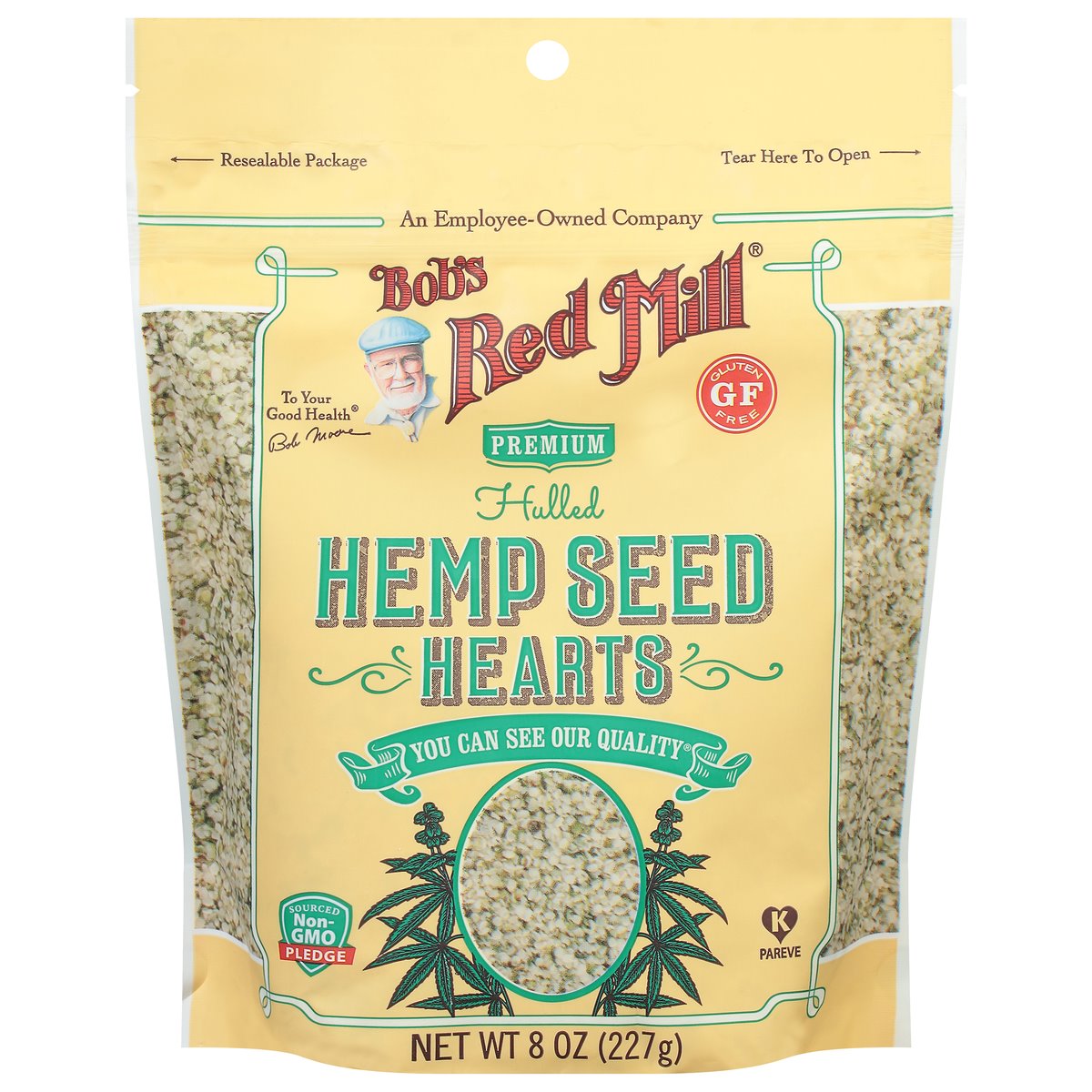 $10.99
8.0 oz.
Bobs Red Mill Hemp Seed Hearts, Premium, Hulled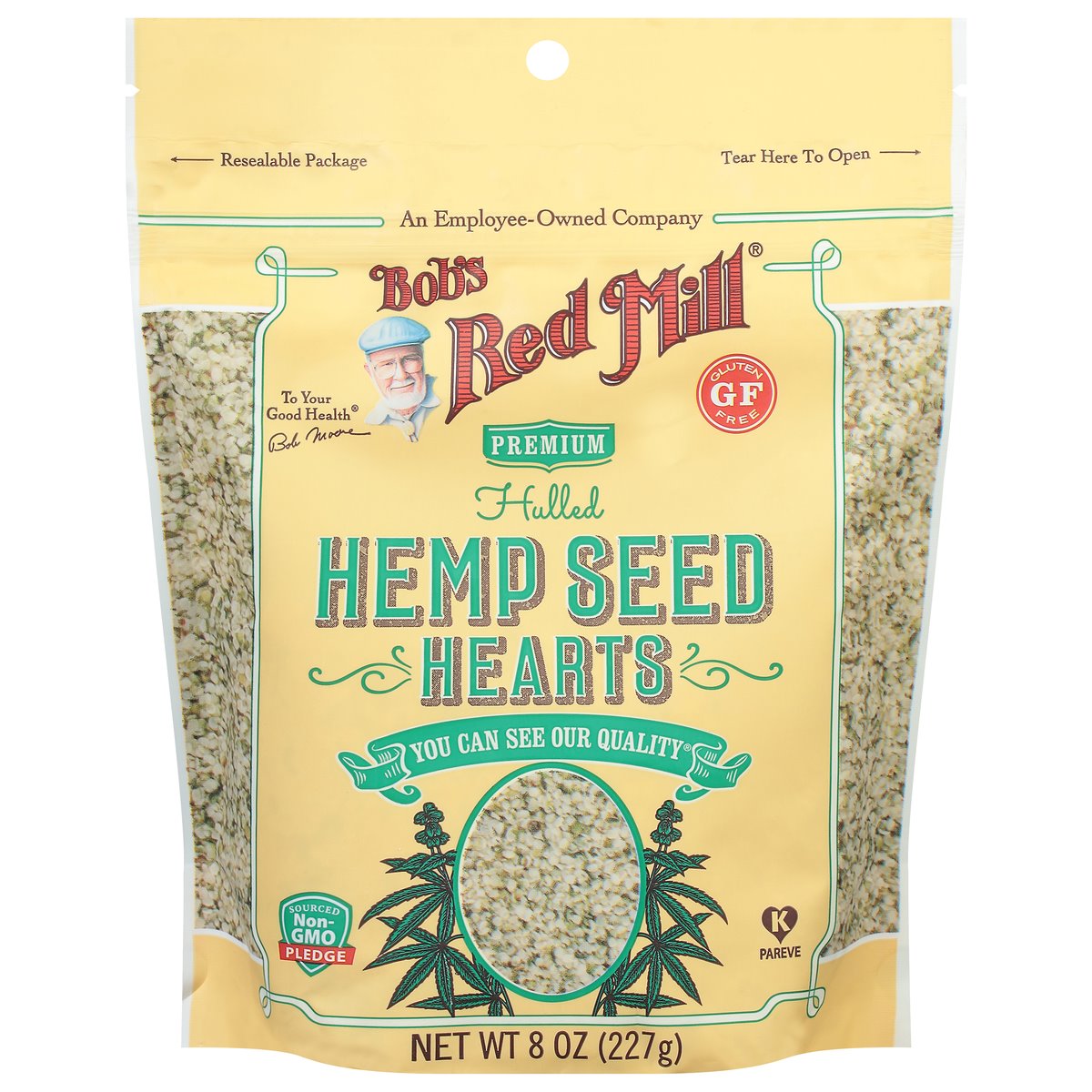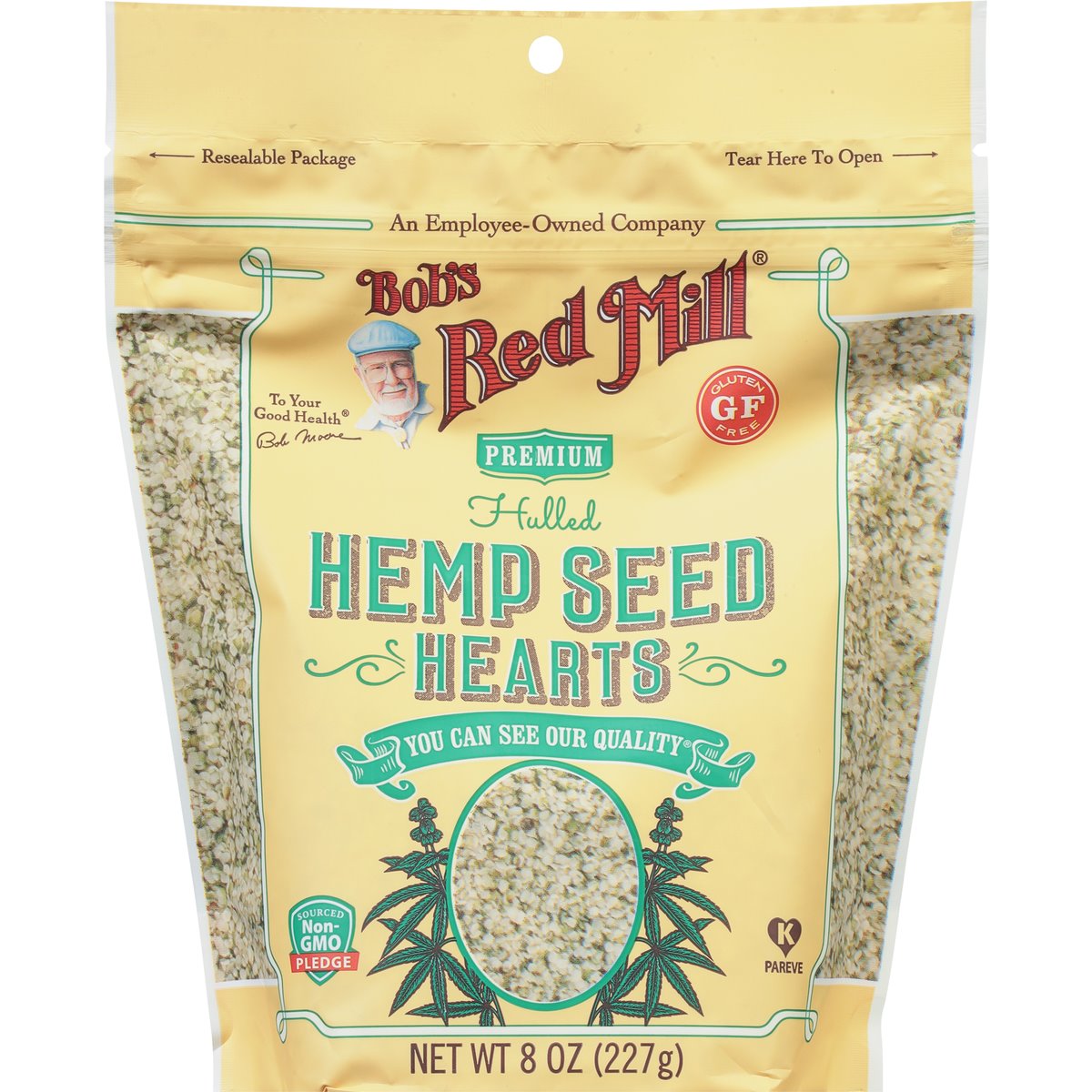 Product Details
Hemp Seed Hearts, Premium, Hulled
Sourced Non-GMO Pledge. You can see our quality. Gluten free. To your good health. - Bob Moore. An employee-owned company. Resealable package. Dear Friends, When it comes to grains, beans and seeds, we think nature got it right. In their original state, these wholesome foods provide a magnificent combination of nutrients that are essential to health. We honor this innate perfection by keeping our foods simple, and our hemp seed hearts are an excellent example of that practice. They are simply seeds from the hemp plant that have had the outer hulls removed to reveal the wondrous nutritional bounties stored within. It doesn't get much simpler than that. And we think that's just how it should be. To your good health, Bob Moore. Hemp seed hearts provide 10 grams of high quality plant protein per serving, including all the essential amino acids. They have a pleasant, nutty flavor and creamy texture. One serving contains 2090 mg of omega-3 and 6800 mg of omega-6 fatty acids. Find recipes at bobsredmill.com. Tested and confirmed gluten free in our quality control laboratory. For more information on our Sourced Non-GMO Pledge, visit bobsredmill.com/non-gmo. For information and recipes, visit BobsRedMill.com.
Aisle 05D
UPC: 00039978025968