Bobs Red Mill Almond Flour, Natural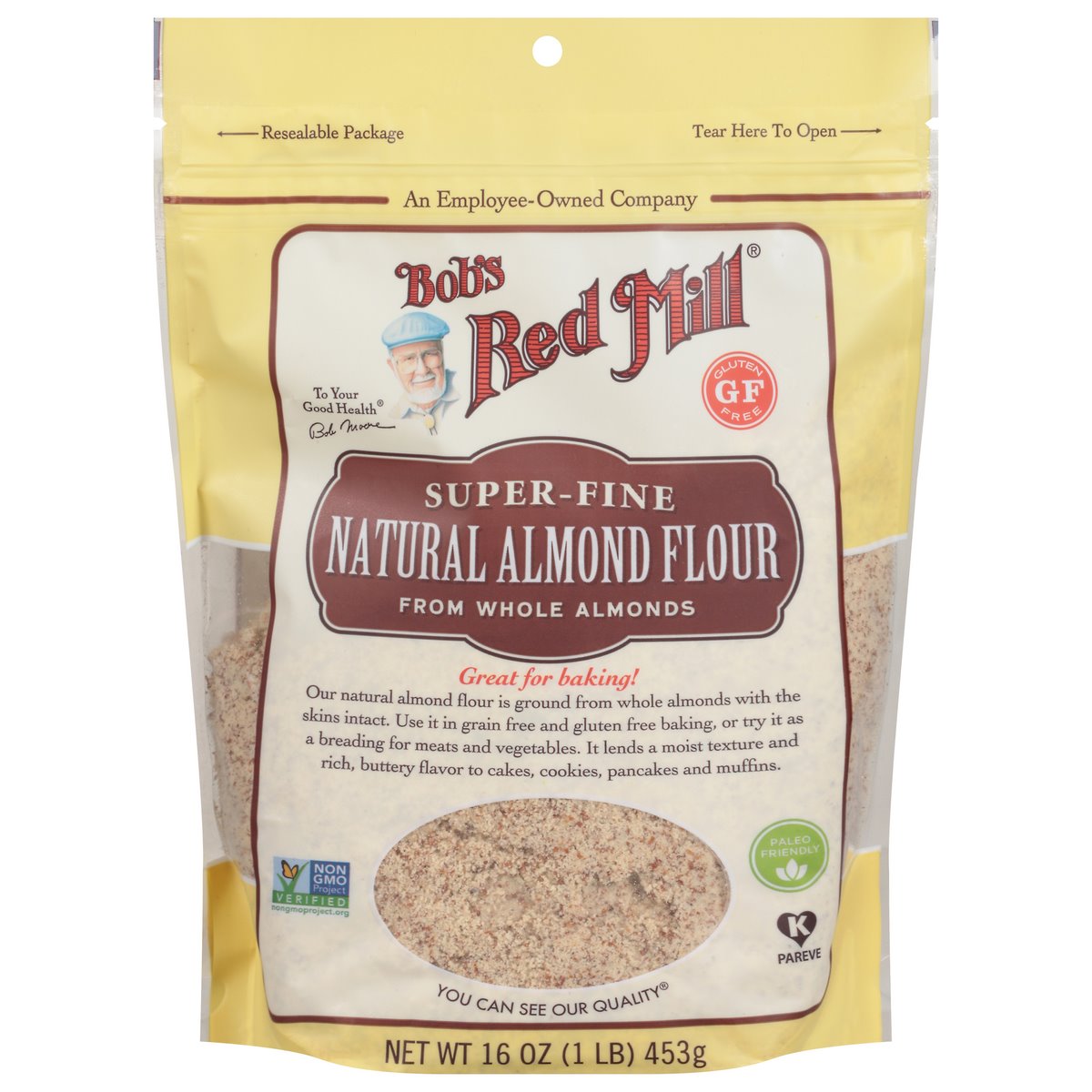 $12.99
16.0 oz.
Bobs Red Mill Almond Flour, Natural
Product Details
Almond Flour, Natural
Great for baking! Our natural almond flour is ground from whole almonds with the skin intact. It is gluten free and contains 3 grams of carbohydrates per serving. Use it in grain free and gluten free baking, or try it as a breading for meats and vegetables. It lends a moist texture and rich, buttery flavor to cakes, cookies, pancakes and muffins. An employee-owned company. You can see our quality. Tested and confirmed gluten free in our quality control laboratory. Dear Friends, pure and simple. Those are the perfect words to describe Bob's red mill natural almond flour. Take a look at the ingredients - or rather, the ingredient. That's right. There's -only one: almonds. It doesn't get much simpler than that. And we think that's just how it should be. To your good health, - Bod Moore. Reasons to Love Almond Flour: Great for baking; Grain free; Gluten free; Paleo friendly. Find more delicious recipes at bobsredmill.com. For more information on our sourced Non-GMO pledge, visit bobsredmill.com/non-gmo.
UPC: 00039978023803