TopCare Dairy Relief, Fast Acting, Caplets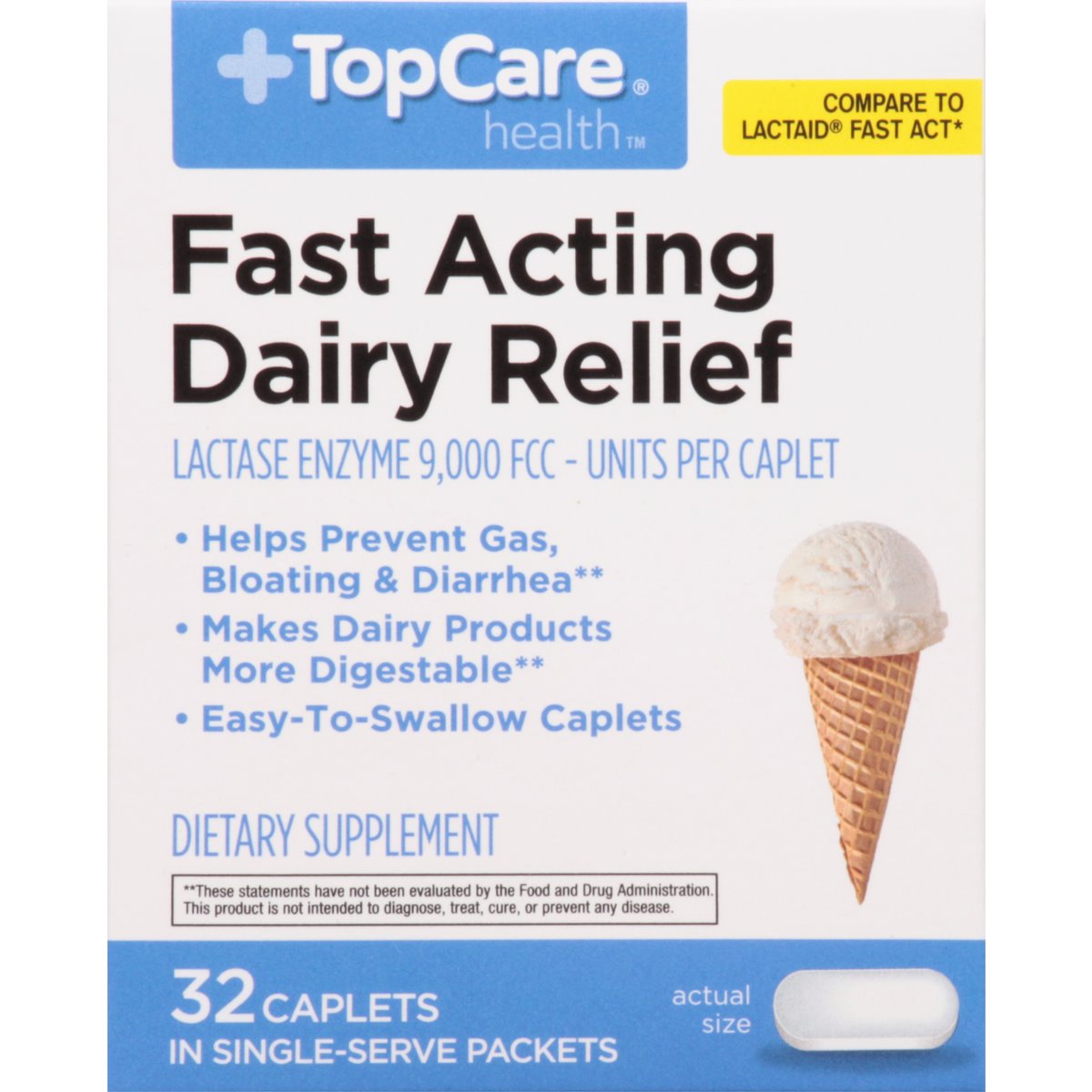 $8.99
32.0 ea.
TopCare Dairy Relief, Fast Acting, Caplets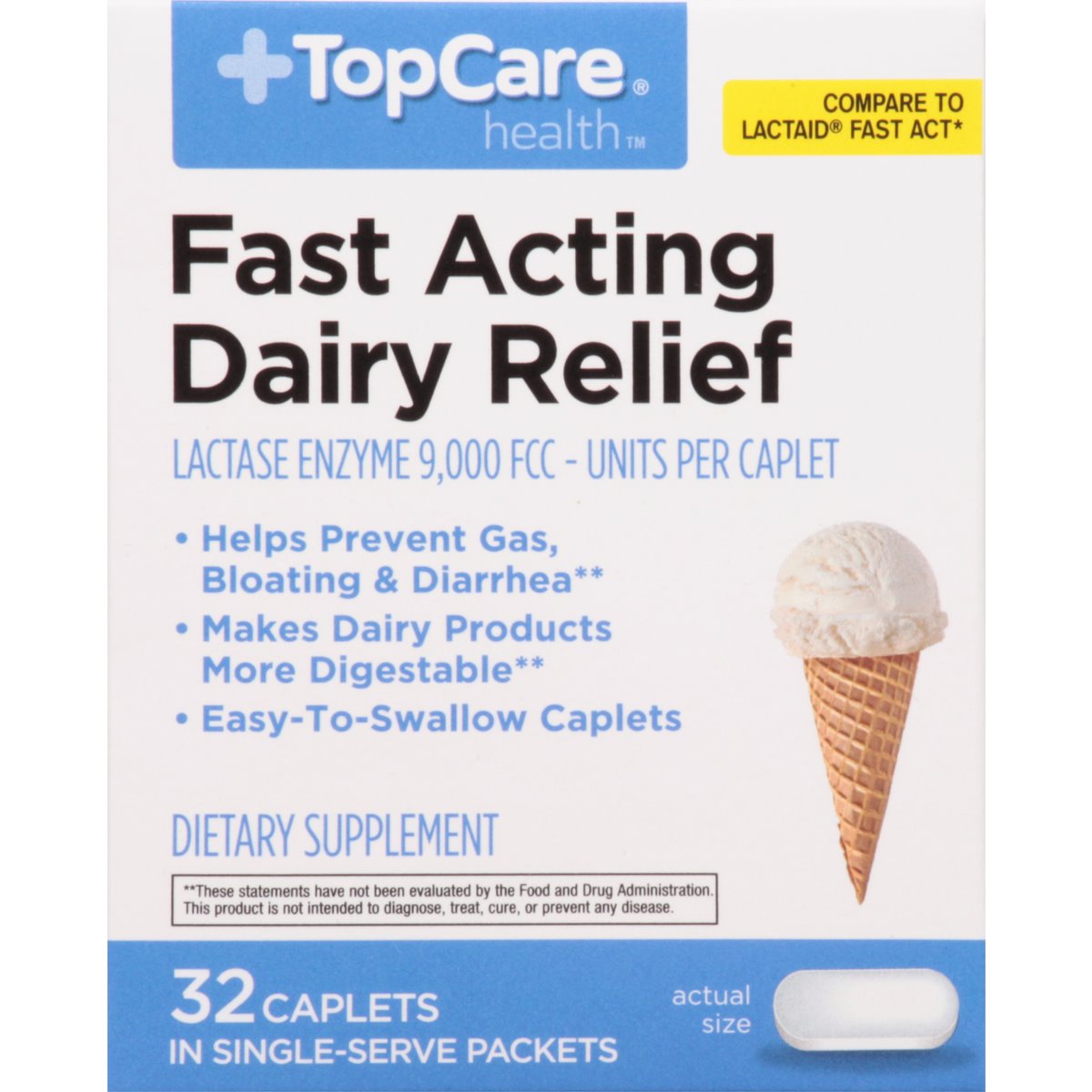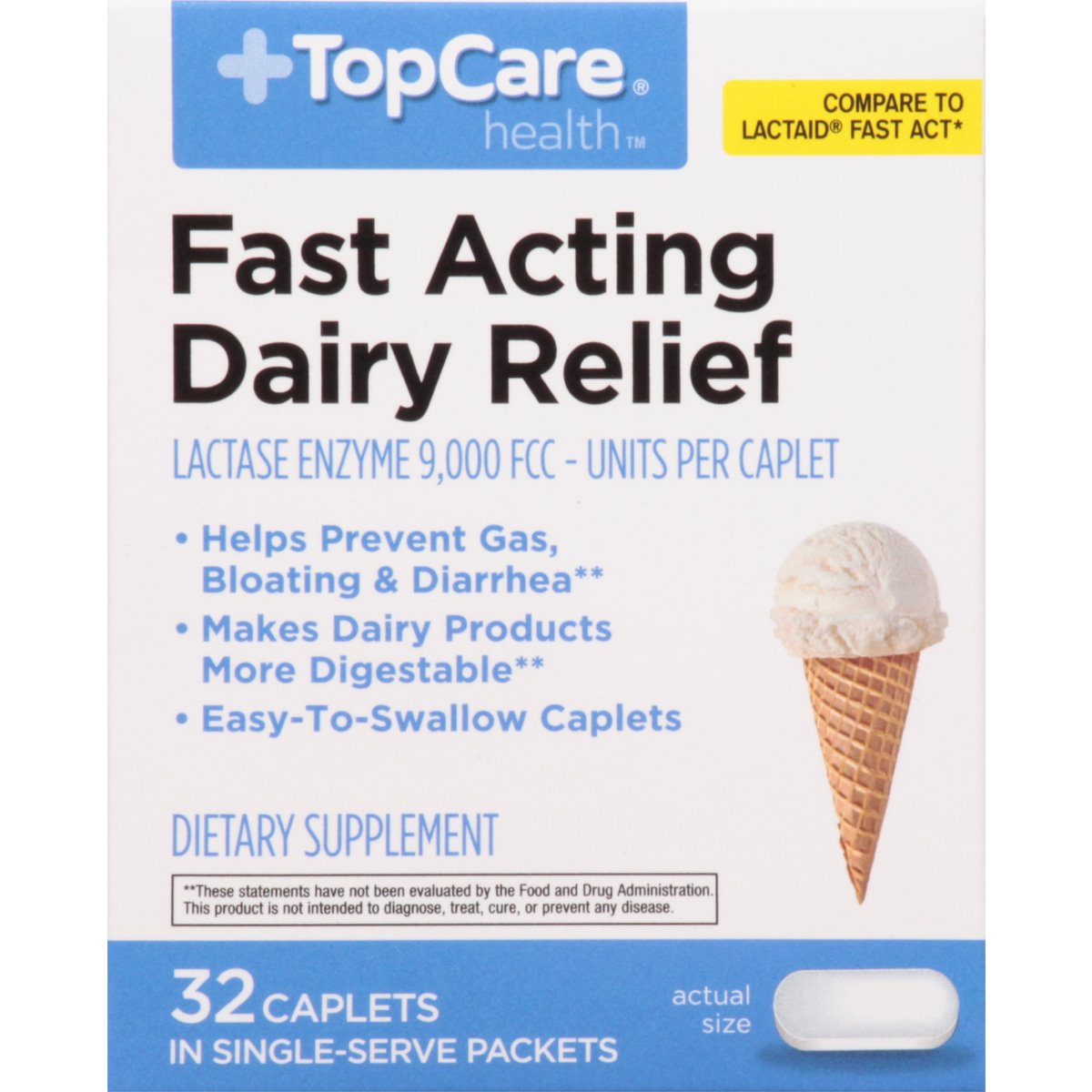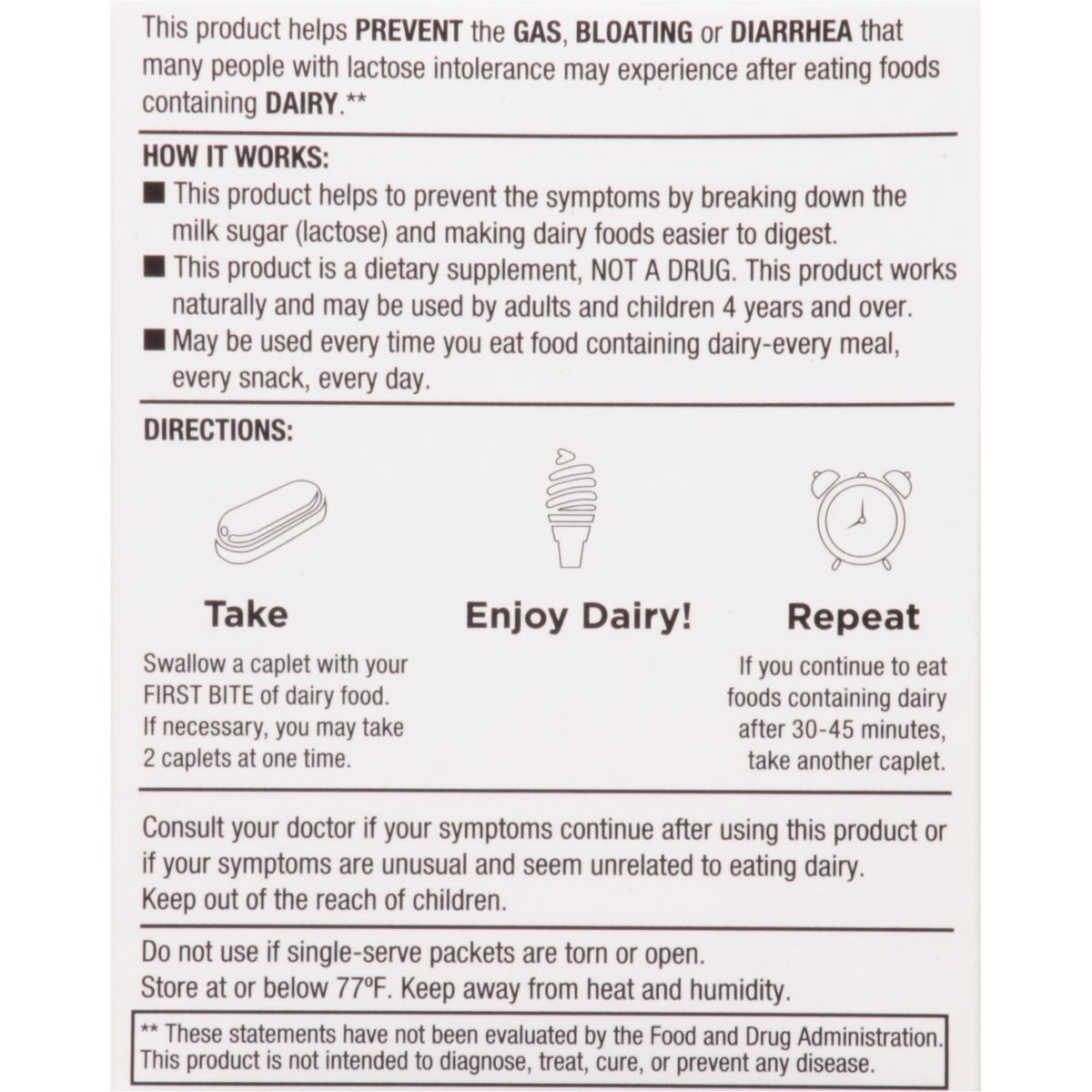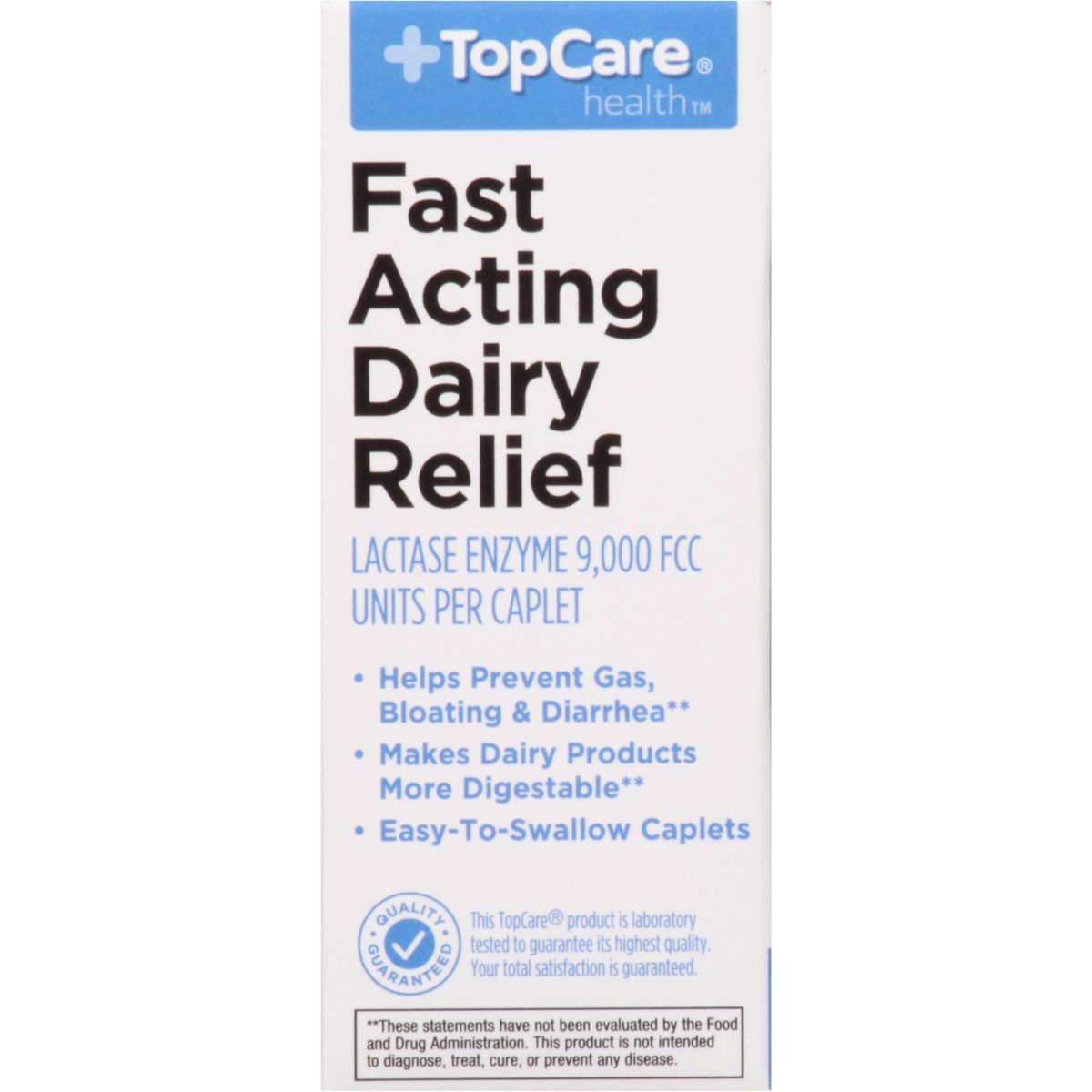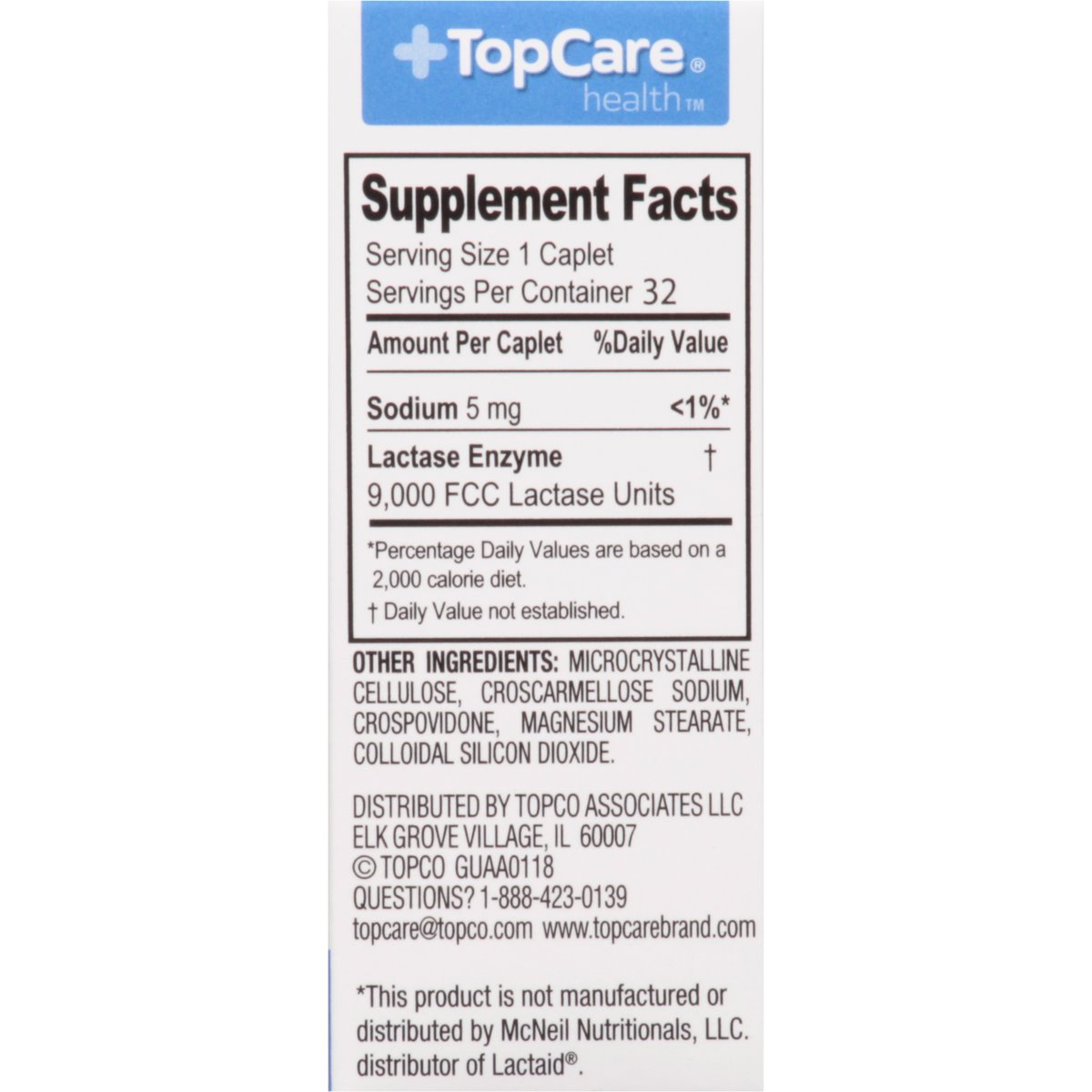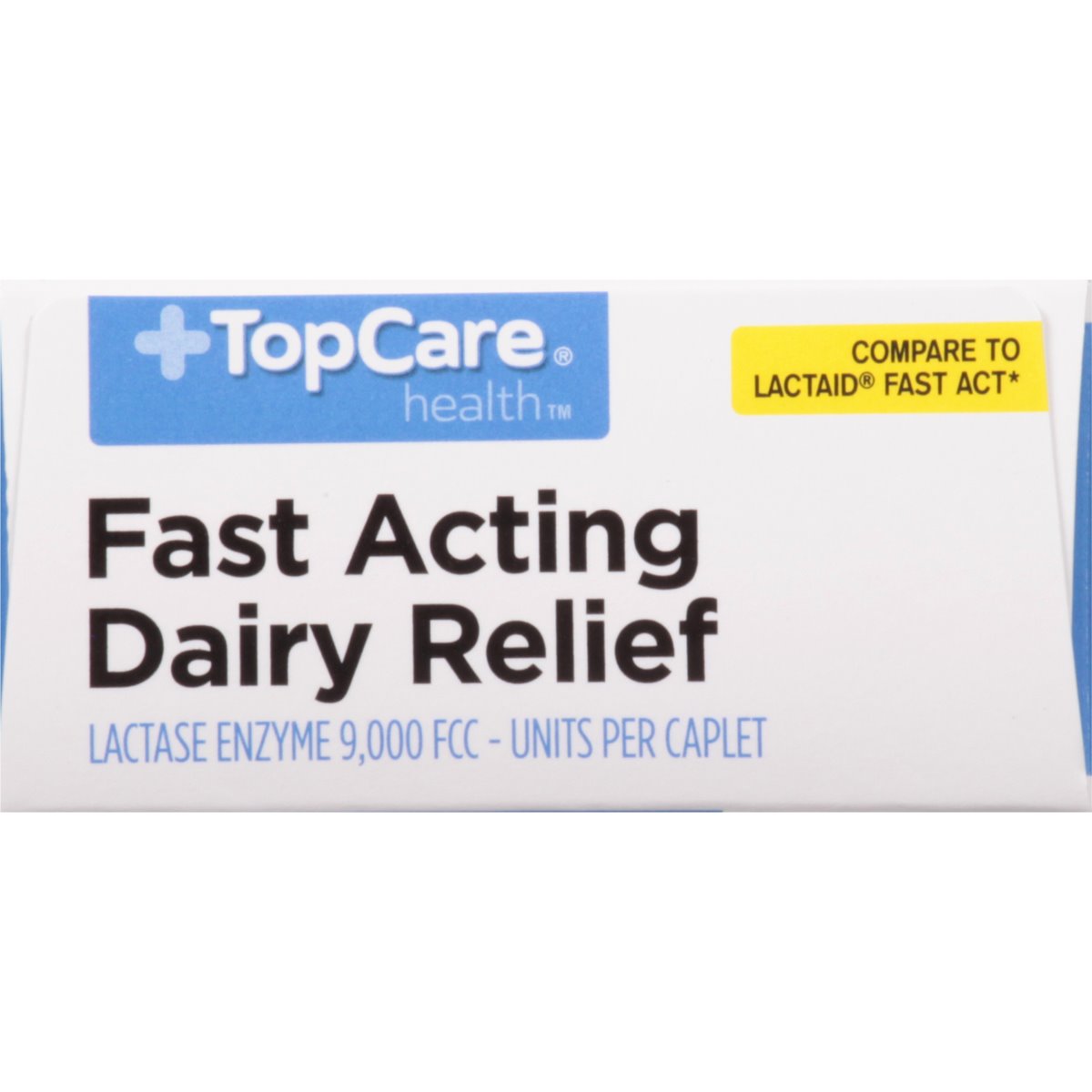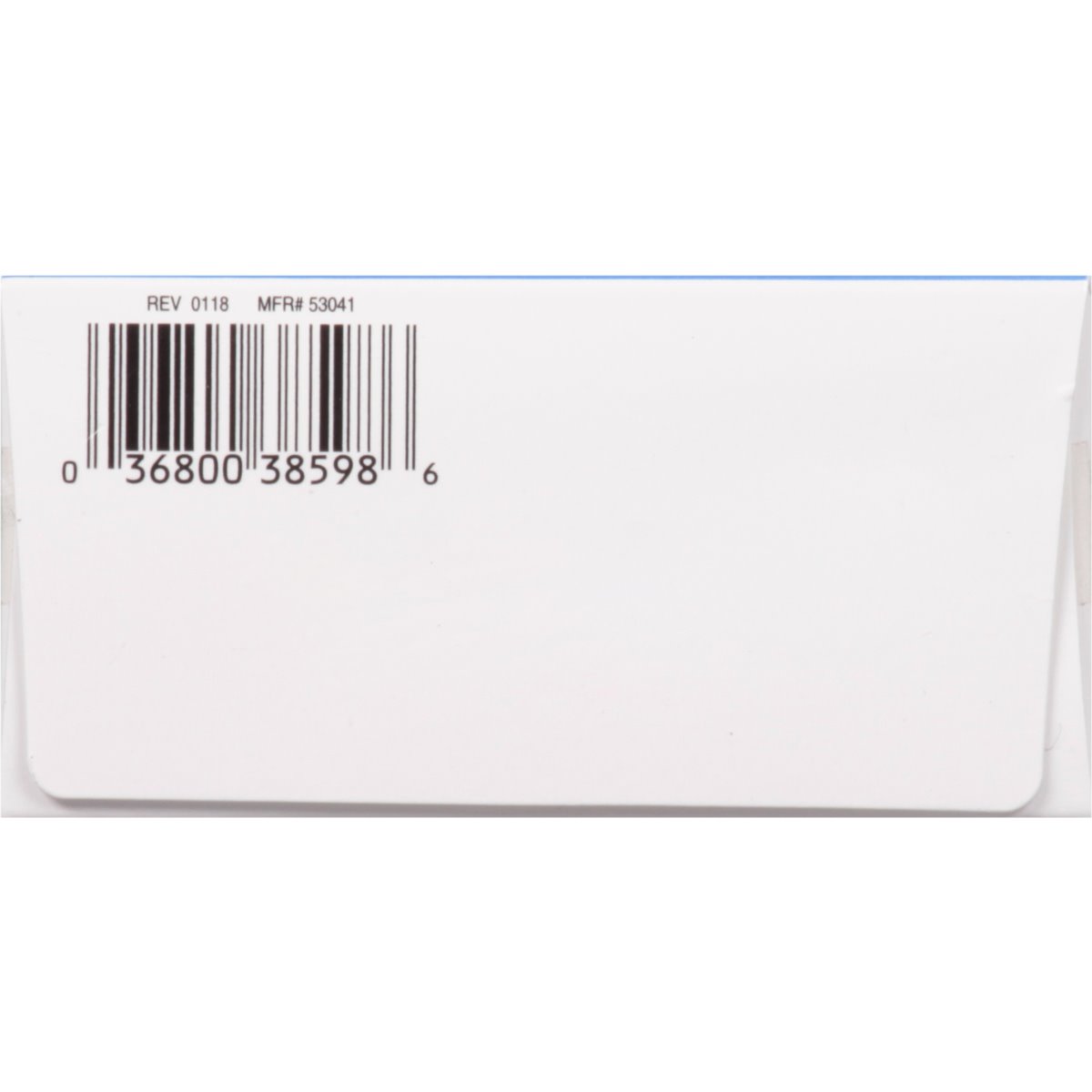 Product Details
Dairy Relief, Fast Acting, Caplets
Lactase Enzyme Supplement. Single-serve packets. Lactase enzyme 9,000 FCC units per caplet. Helps Prevent: gas; bloating; diarrhea associated with lactose intolerance. Quality guaranteed. Compare to Lactaid Fast Act active ingredient (This product is not manufactured or distributed by McNeil Nutritionals, LLC, distributor of Lactaid). This product helps prevent the gas, bloating or diarrhea that may people with lactose intolerance may experience after eating foods containing dairy. How Does this Product Work? Helps to prevent symptoms by breaking down milk sugar (lactose) and making dairy foods easier to digest. This product is not a drug, but a dietary supplement containing a natural lactase enzyme. This product works naturally and may be used by everyone ages 4 years and older. Why is this Product Better than Other Dairy Relief Products? This product starts working quickly, so more milk sugar (lactose) can be broken down overall (based on simulated in-vitro studies). Starts working more than two times faster than ultra strength product (based on simulated in-vitro studies). This product is packaged in a convenience 1 caplet dose, in individual pouches that are easy to take anywhere. Quality Guaranteed: This Top Care product is laboratory tested to guarantee its highest quality. Your total satisfaction is guaranteed. Questions? 1-888-423-0139. (This statement has not been evaluated by the Food and Drug Administration. This product is not intended to diagnose, treat, cure or prevent any disease.) Fast Pass Exclusive Deal! Get $15 off when you buy $40 or more in TopCare products! Offer good through 3/29/2023!
HBC
UPC: 00036800385986