Full Circle Glucosamine Chondroitin MSM, Tablets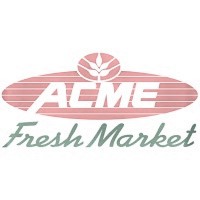 $30.99
120.0 ea.
Full Circle Glucosamine Chondroitin MSM, Tablets
Product Details
Glucosamine Chondroitin MSM, Tablets
Dietary Supplement. Natural. The benefits of Full Circle supplements. Supports healthy joints. Glucosamine, chondroitin, and MSM are three popular ingredients that are combined to provide comprehensive joint support. Our glucosamine complex provides a special blend of three sources of glucosamine, including glucosamine sulfate, n-acetyl d-glucosamine, and glucosamine hydrochloride. Glucosamine is a building bloc of joint tissue, and helps the body manufacture substances necessary for healthy joints. Chondroitin is a natural extract from beef cartilage and helps fight the breakdown of tissue and cartilage in the body. MSM provides naturally occurring organic sulfur, which is a necessary component for making collagen, a primary constituent of joints, cartilage and other connective tissues. Used in combination, our Glucosamine Chondroitin MSM formula provides a convenient supplement to support healthy joints. We guarantee our supplements for potency and purity. Gluten free. This product contains glucosamine sulfate from shell fish. Contains no artificial colors, flavors or preservatives, no wheat, gluten, milk, eggs, peanuts, tree nuts, soy or fish. (These statements have not been evaluated by the Food and Drug Administration. This product is not intended to diagnose, treat, cure or prevent any disease).
HBC
UPC: 00036800210462