Bella Sun Luci Tomatoes, with Italian Herbs, Julienne Cut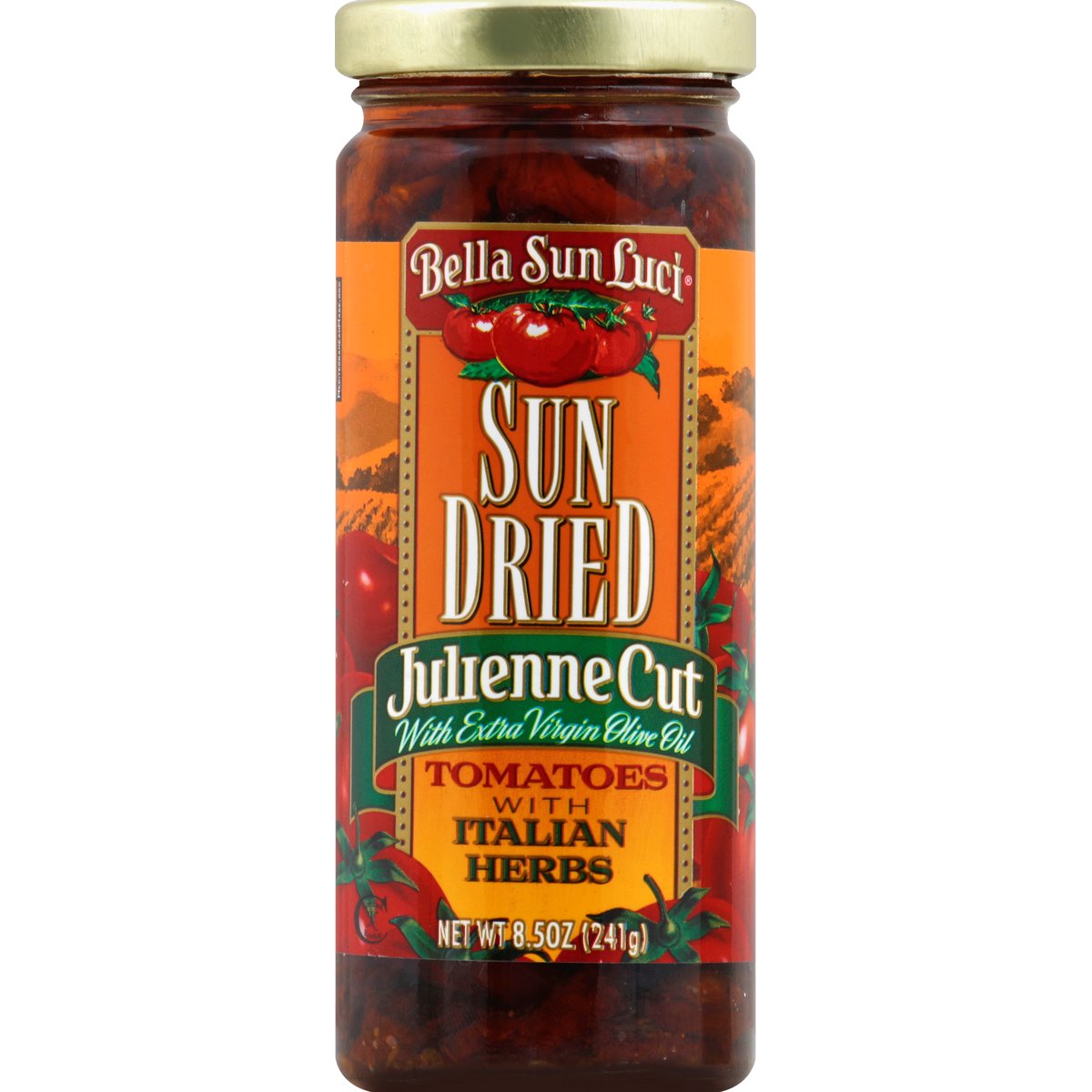 $7.99
8.5 oz.
Bella Sun Luci Tomatoes, with Italian Herbs, Julienne Cut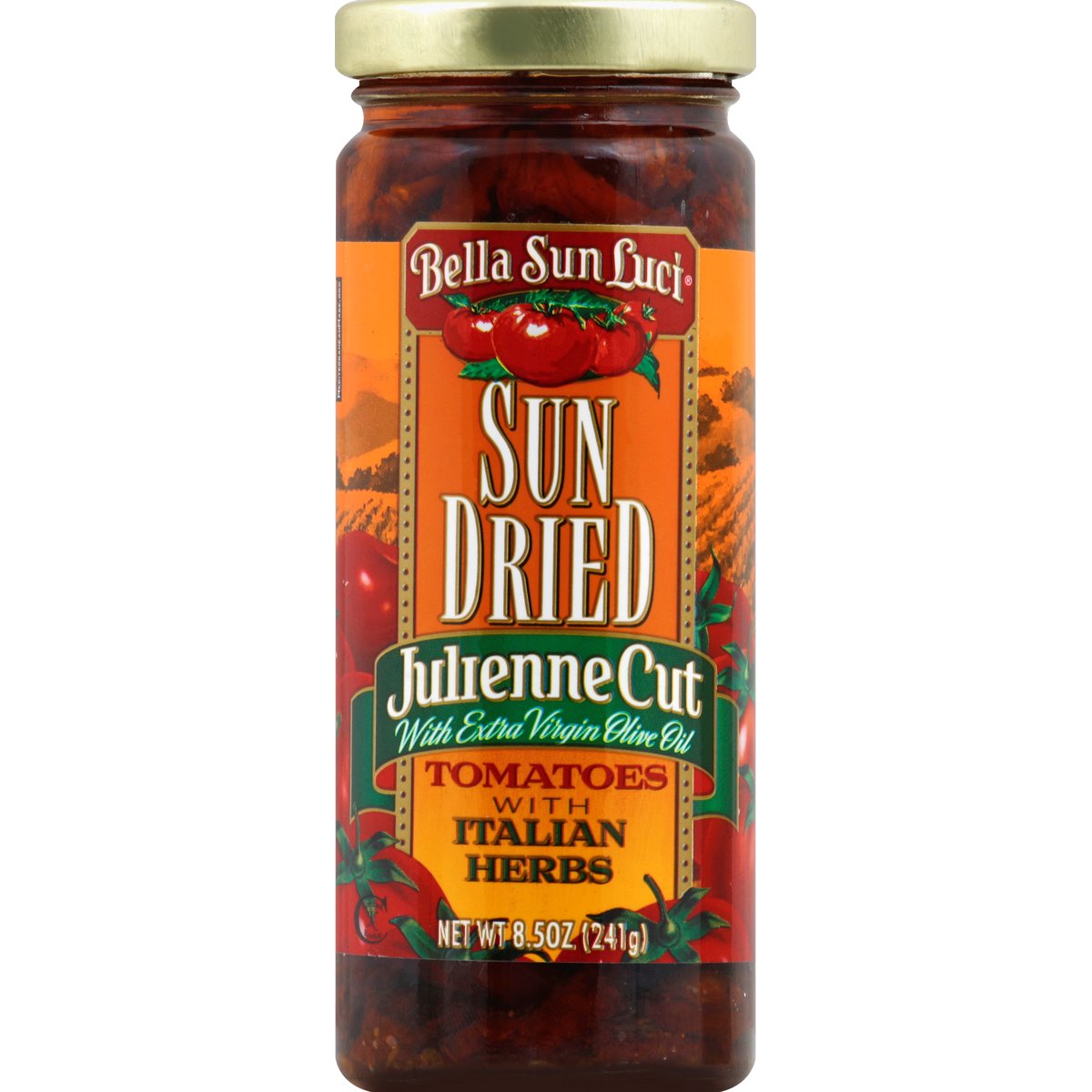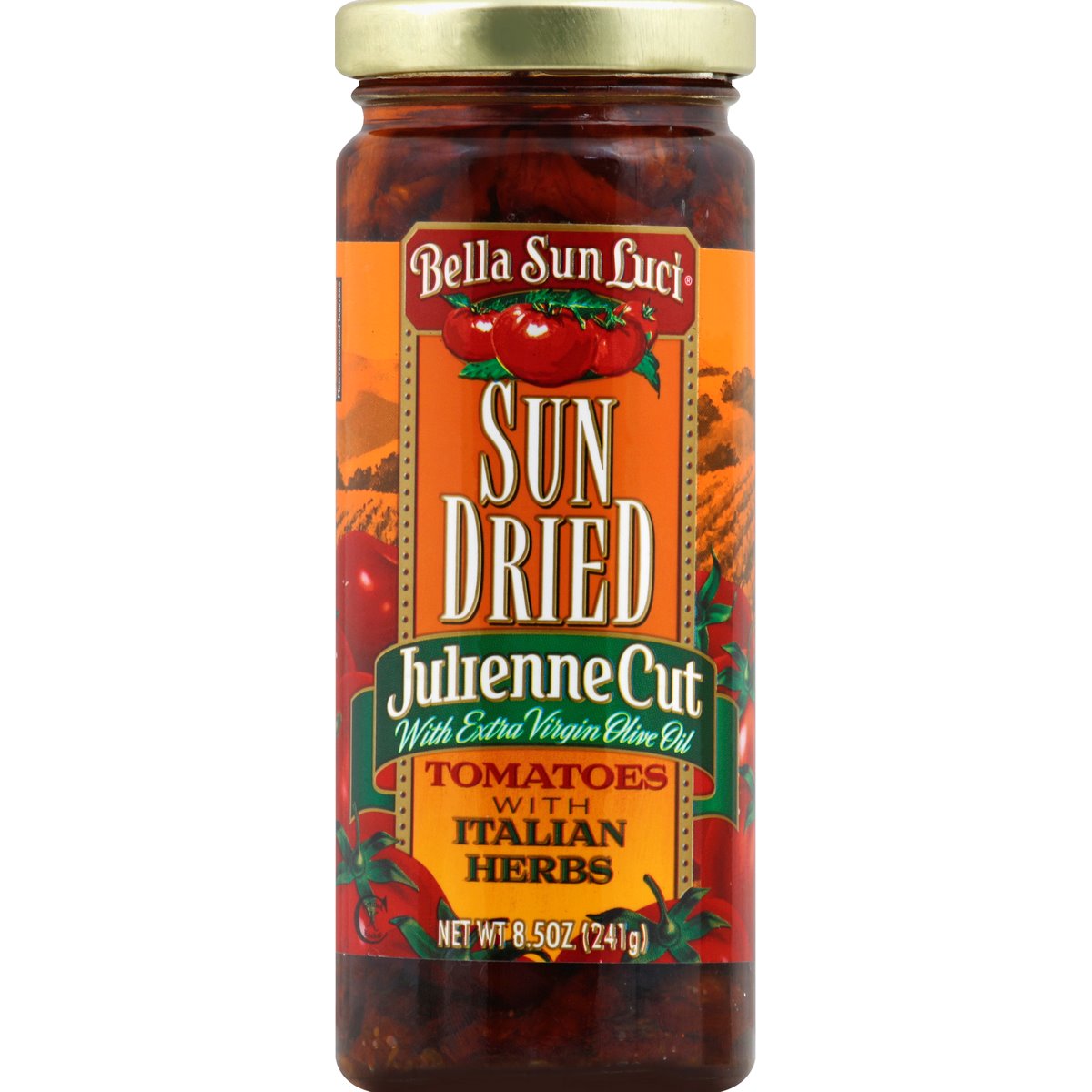 Product Details
Tomatoes, with Italian Herbs, Julienne Cut
With extra virgin olive oil. A lycopene rich food. Med Mark (M): MediterraneanMark.org. Our family recipe was created in the flavor-rich fields of Italy, where the Mediterranean diet is a wholesome part of everyday life. The Med Mark stamp of approval acknowledges our participation in the uniquely nutritious Mediterranean diet, which features healthy fruits, grains, and, most of all, vegetables and olive oil. Tomatoes contain lycopene, a proven antioxidant that fights free radicals in the body. Olive oil - Heart smart - with omega 3 - Associated with a reduced risk of heart disease. No trans fat. Gluten free. Bella Sun Luci sun dried tomatoes are the premium brand - Simple. Healthy. Delicious. www.mooneyfarms.com. Bella Sun Luci Sun Dried Tomatoes with the Flavor of Health of the Mediterranean: Antioxidant & lycopene rich, no added salt. Focused on delicious & healthy eating, Bella Sun Luci offers an easy way for you to get the power of lycopene while enjoying a Mediterranean favorite. Sun dried tomatoes have 12 times the amount of lycopene than a raw tomato! Lycopene is a phytochemical and proven antioxidant that may reduce the risk of certain cancers and heart disease. For further information call or write to: Mooney Farms, 1220 Fortress Street, Chico, CA 95973. www.mooneyfarms.com. Product of USA.
UPC: 00035342770083