De Cecco Thin Spaghetti, No. 11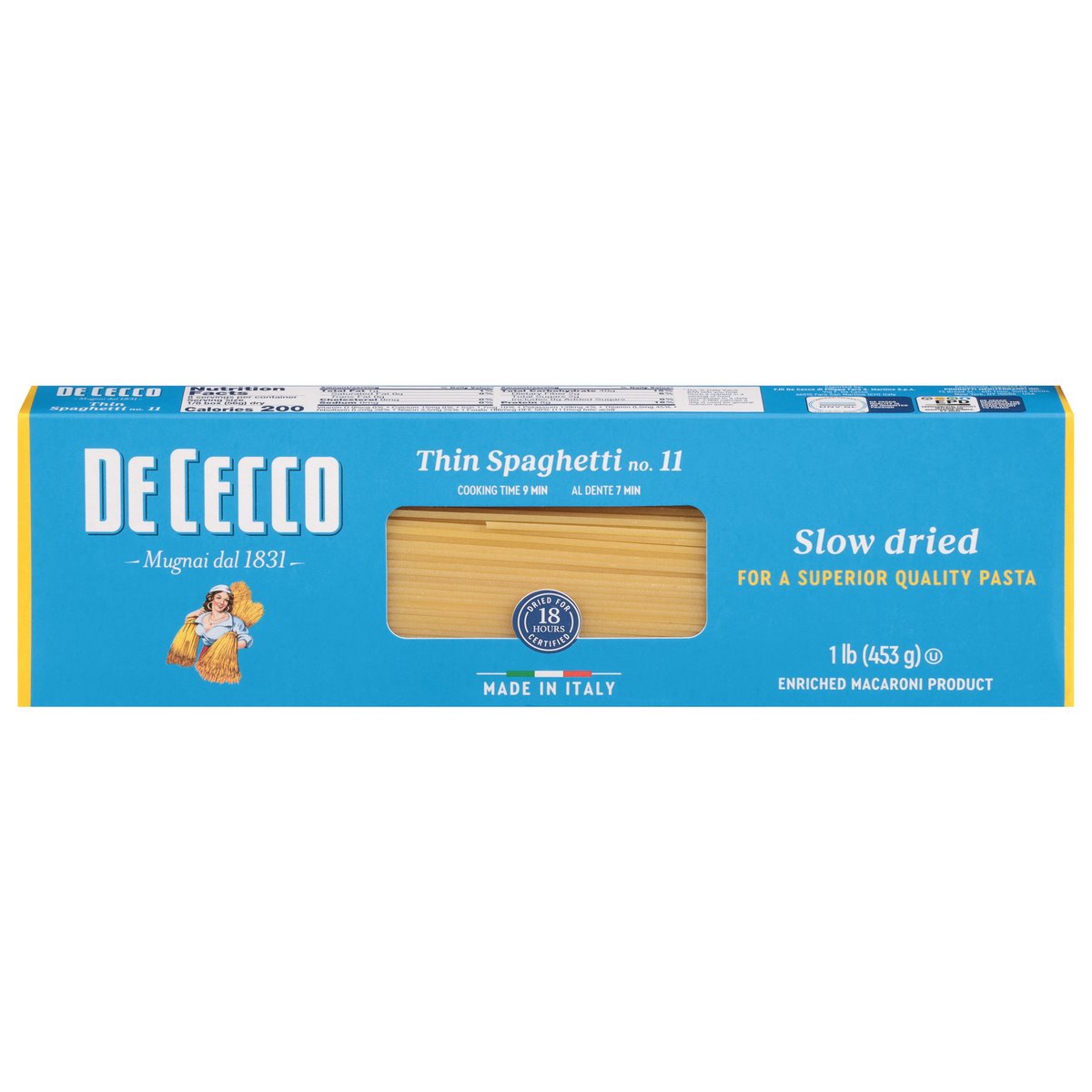 $2.89
1.0 lb.
De Cecco Thin Spaghetti, No. 11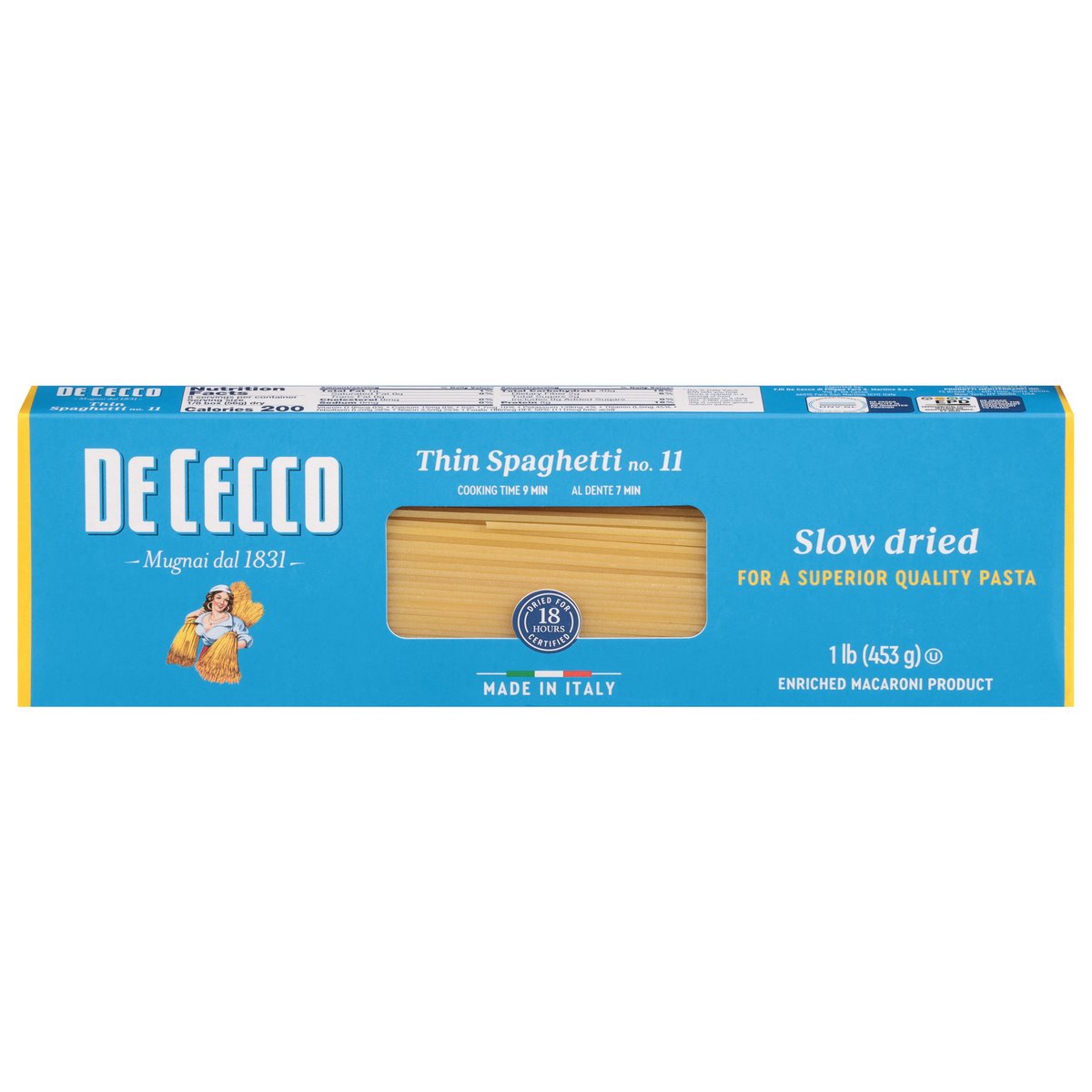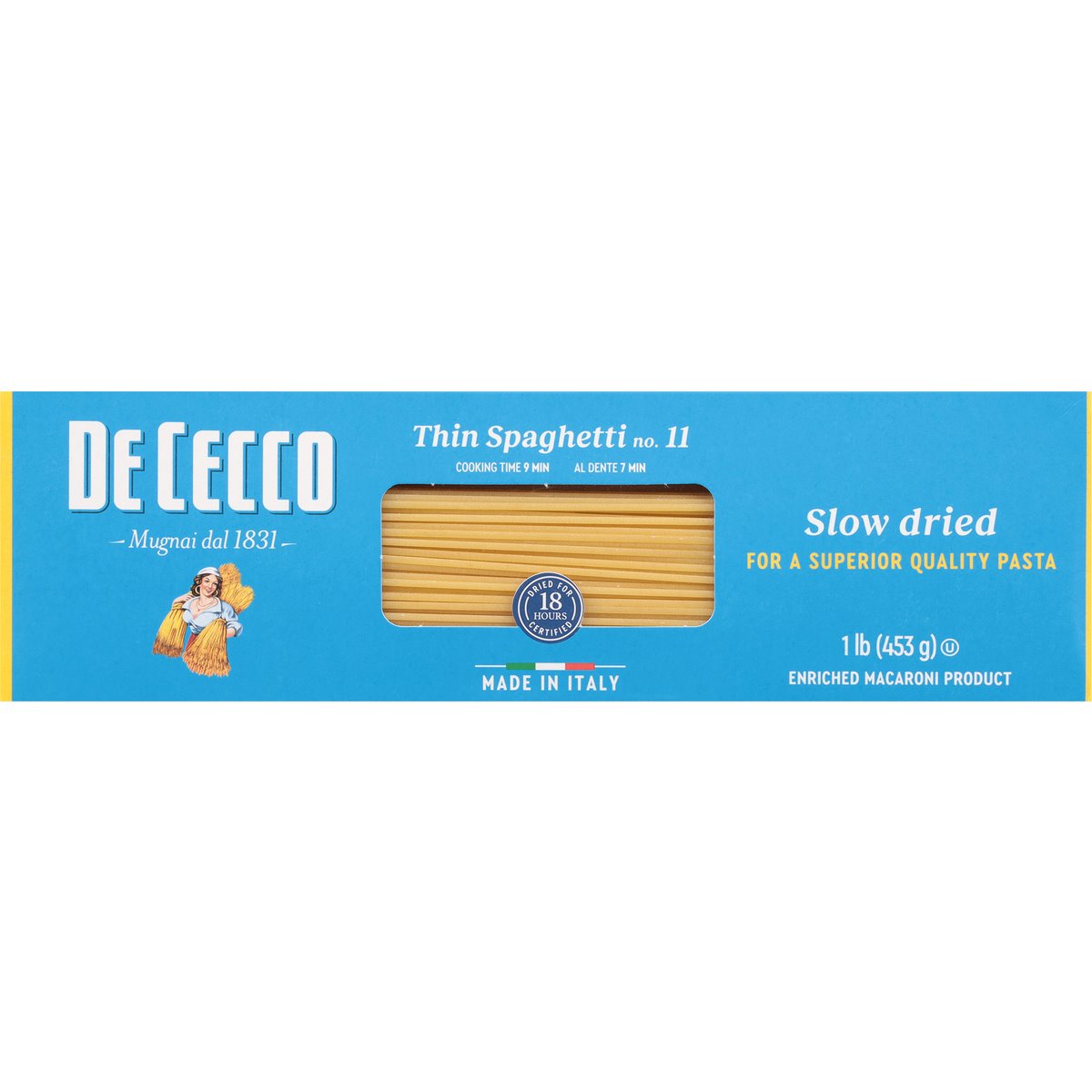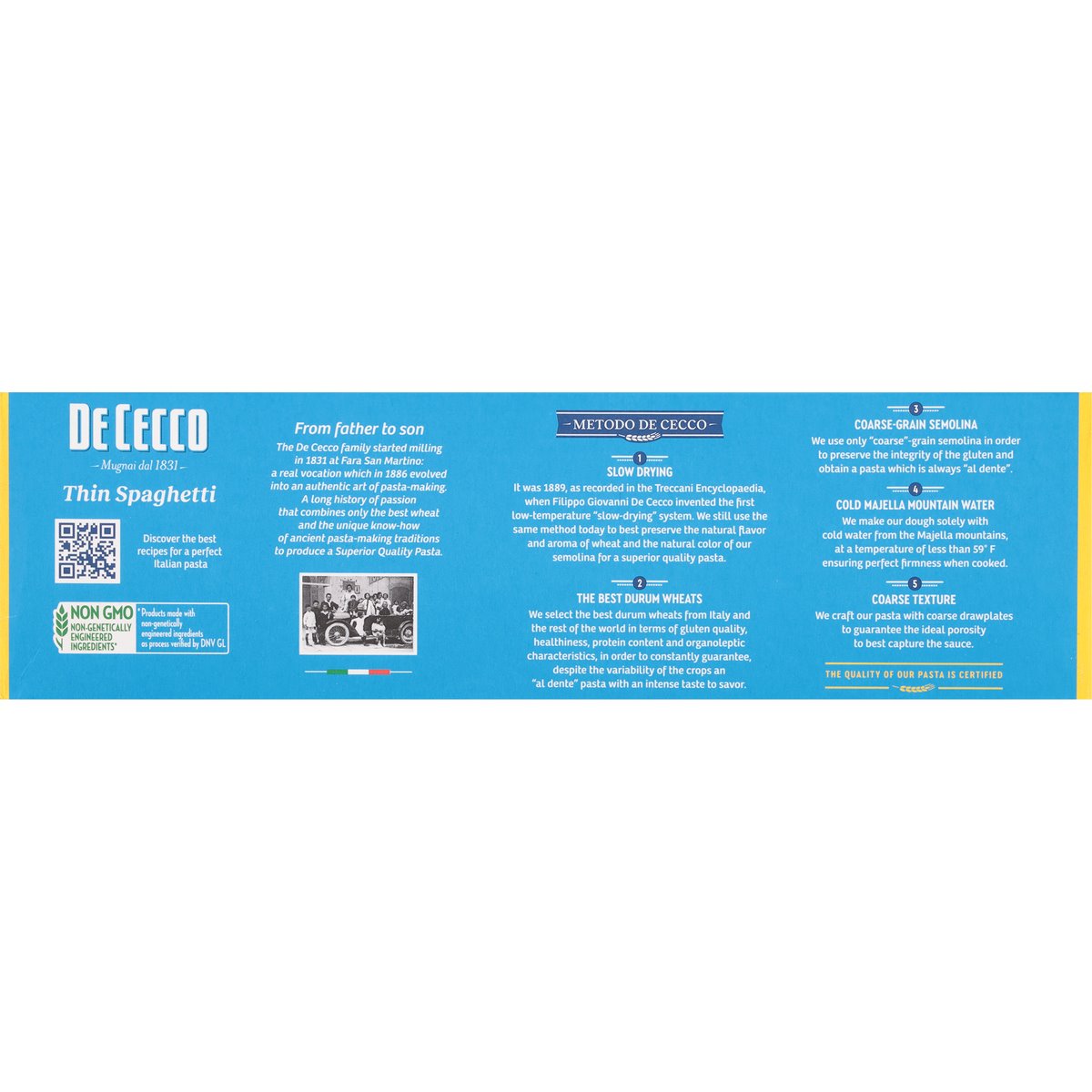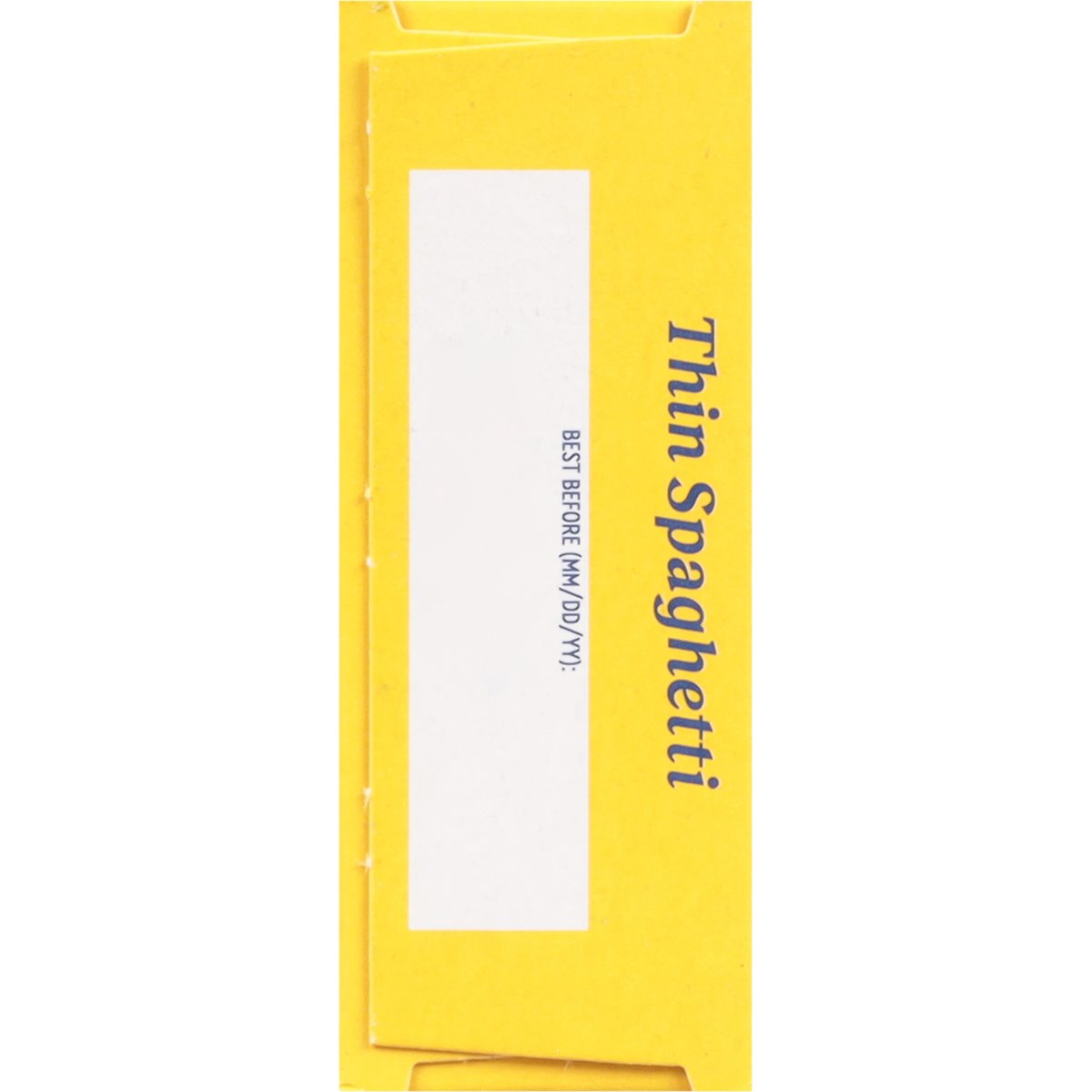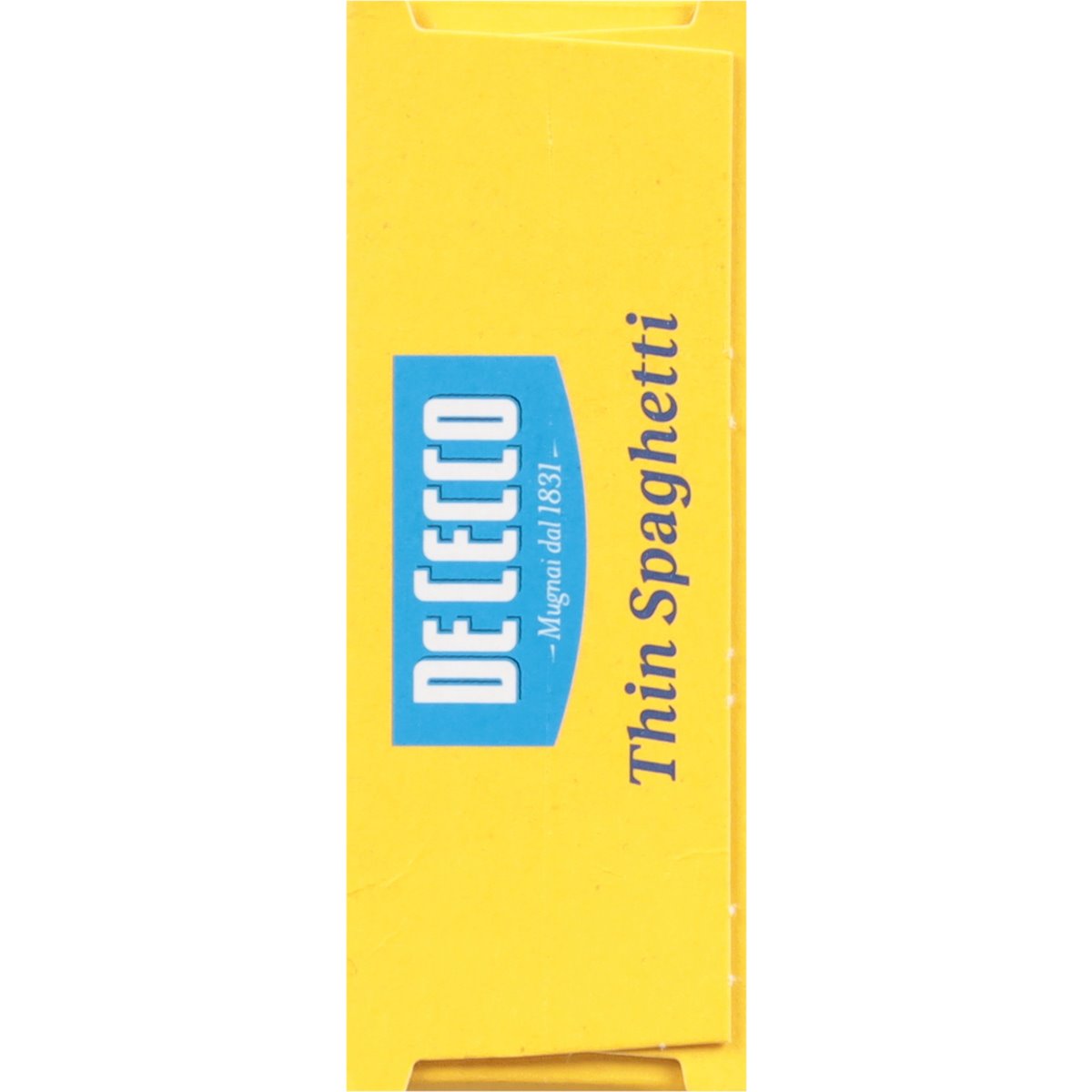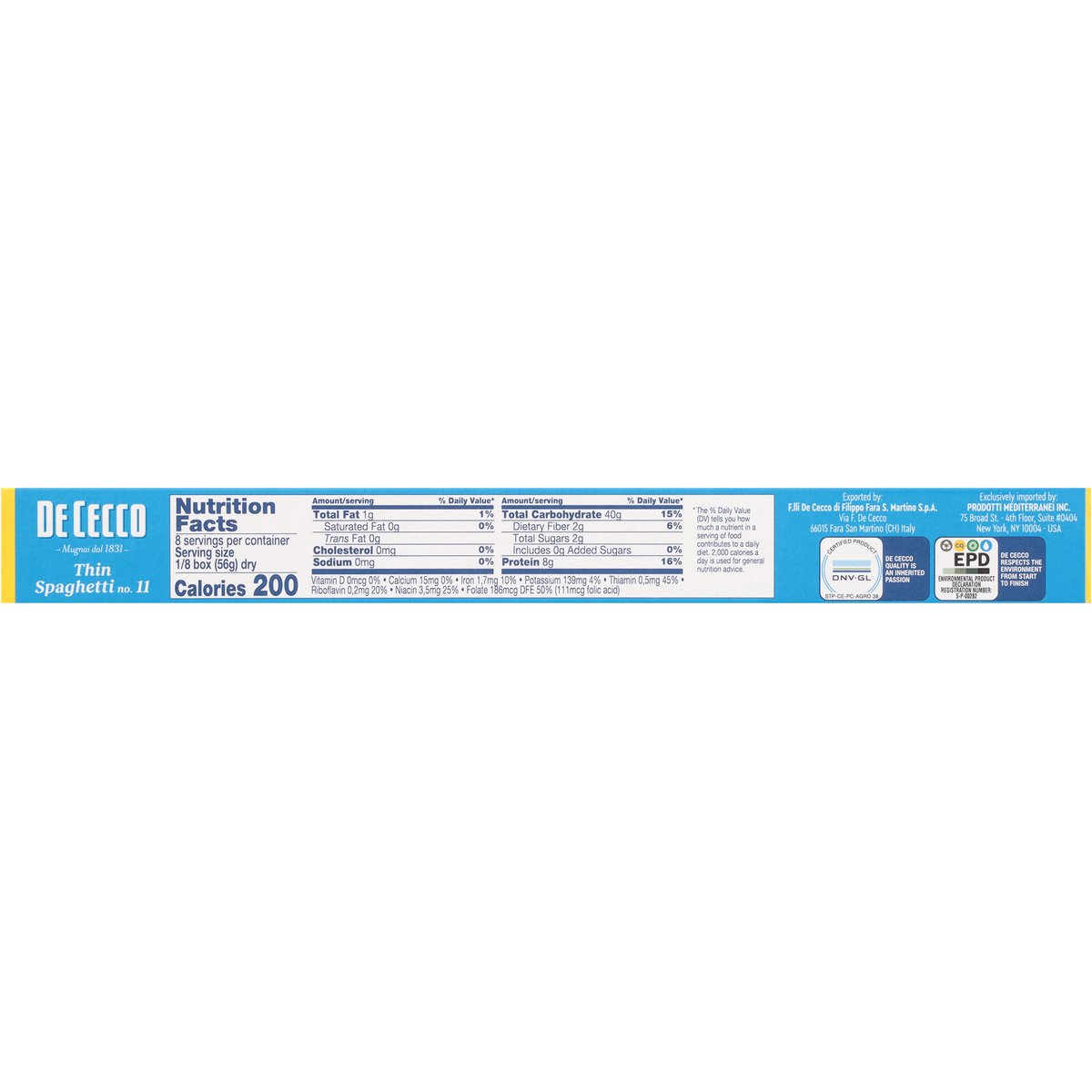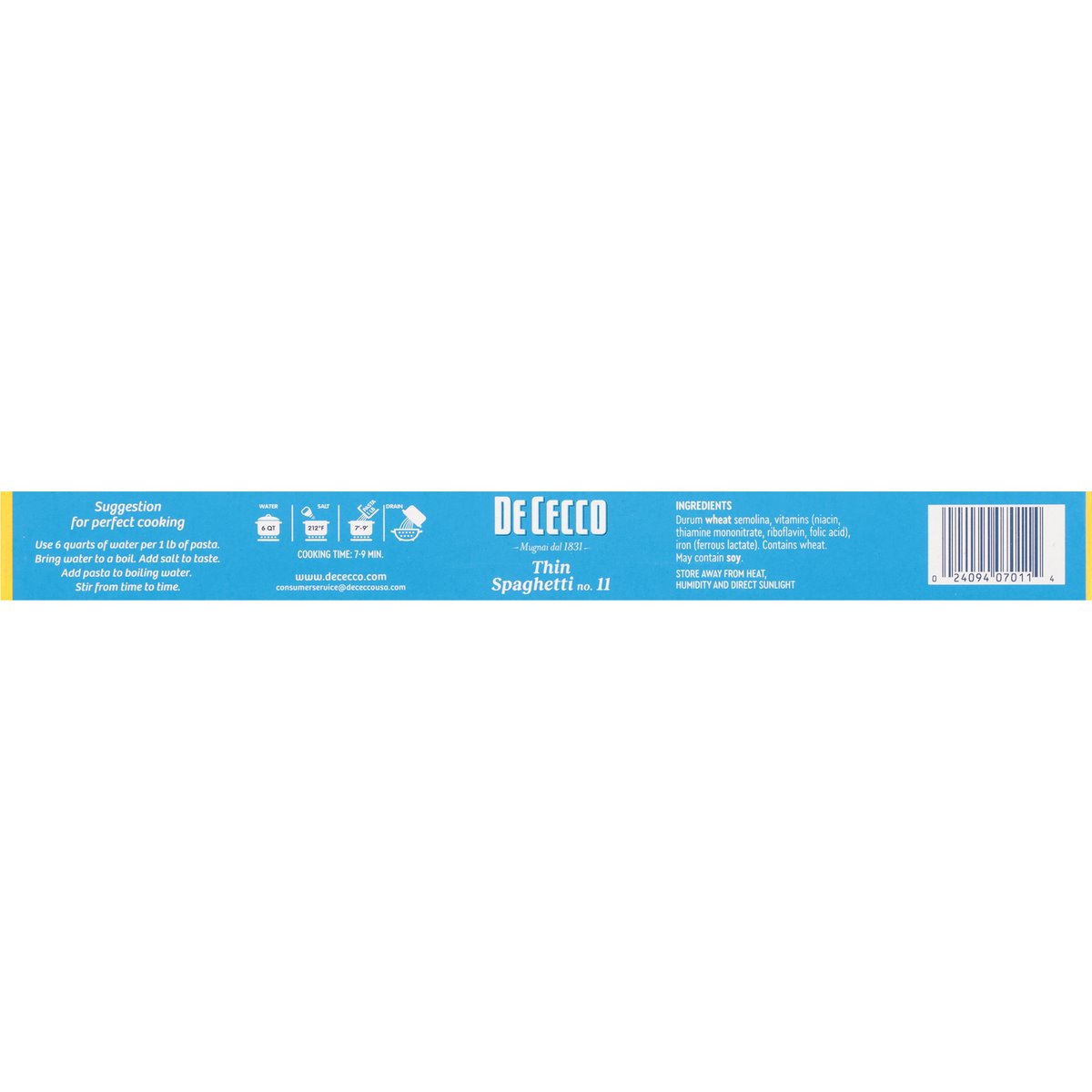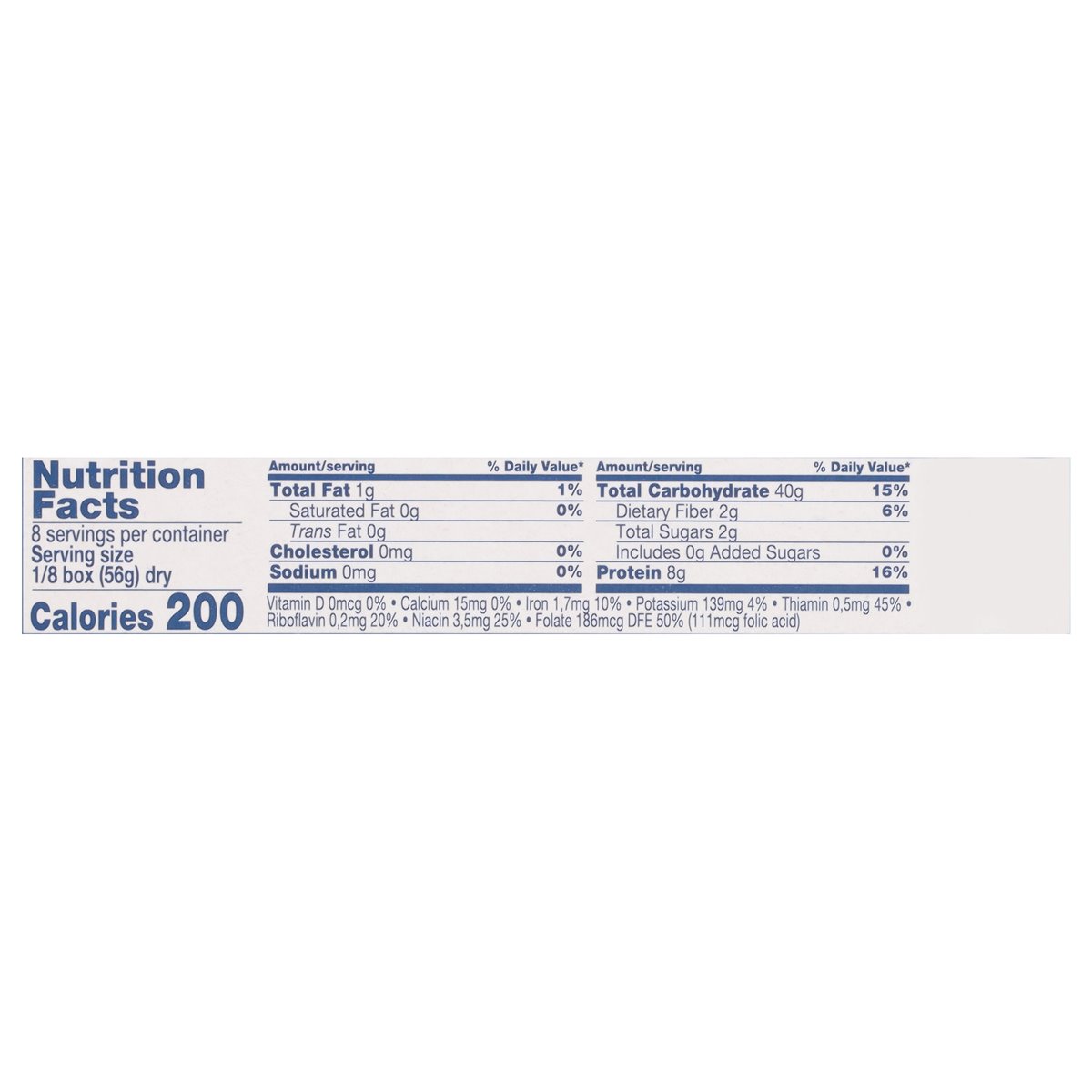 Product Details
Thin Spaghetti, No. 11
Enriched macaroni product. Slow dried. Dried for 18 hours certified. For a superior-quality pasta. Coarse-grain semolina. Cold mountain water. Bronze-drawn texture. From Father to Son: since 1886 we have held the important responsibility of conserving the tradition of quality pasta without compromise, using the same processing methods that were established 130 years ago. This allows us to bring the genuine pleasure of Italian cuisine to tables all over the world. 1. Slow Drying: it was 1889 when Filippo Giovanni De Cecco invented the first low-temperature slow-drying system, as recorded in the Treccani Encyclopaedia. We still use the same method today to best preserve the natural flavor, fragrance and color of our wheat for a superior quality pasta. 2. Coarse-Grain Semolina: we use only coarse-grain semolina flour in order to preserve the integrity of the gluten and obtain a pasta which is always al dente. 3. Cold Water From the Majella Mountains: we make our dough solely with cold water from the Majella mountains, at a temperature of less than 59(degrees)F ensuring perfect firmness when cooked. 4. Bronze-Drawn Texture: we craft our pasta with bronze draw plates to guarantee the ideal porosity to best capture the sauce. The quality of our pasta is certified. DNV-GL certified product STP-CE-PC-AGRO 38. De Cecco quality is an inherited passion. www.dececco.com. Discovers the best recipes for a perfect Italian pasta. EPD: Environmental Product Declaration. Registration Number: S-P-00282. De Cecco respects the environment from start to finish. Made in Italy.
UPC: 00024094070114
Nutrition Facts