Food Club Cookies n Cream Frozen Cheesecake Pops Recipe
published Friday, February 21, 2020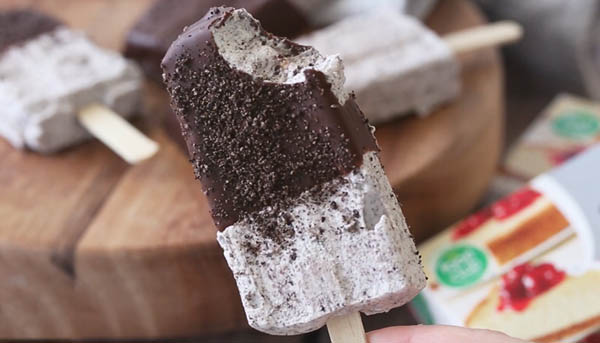 Prep Time: 20 minutes
Servings: 8
Enjoy the classic cookies and cream combination with these creamy popsicles made with a chocolate coating and cookie crumble.
Directions
Step 1
Blend cream cheese and honey into medium bowl. Set aside.
Step 2
In a small bowl, beat pint of whipping cream until soft peaks form.
Step 3
Add whip cream to cream cheese mixture and combine until smooth.
Step 4
Fold in crushed cookies.
Step 5
Fill 8 popsicle molds with mixture using piping bags.
Step 7
Dip frozen pops in melted chocolate and top with crushed cookies.