PAAS Egg Decorating Kit, Classic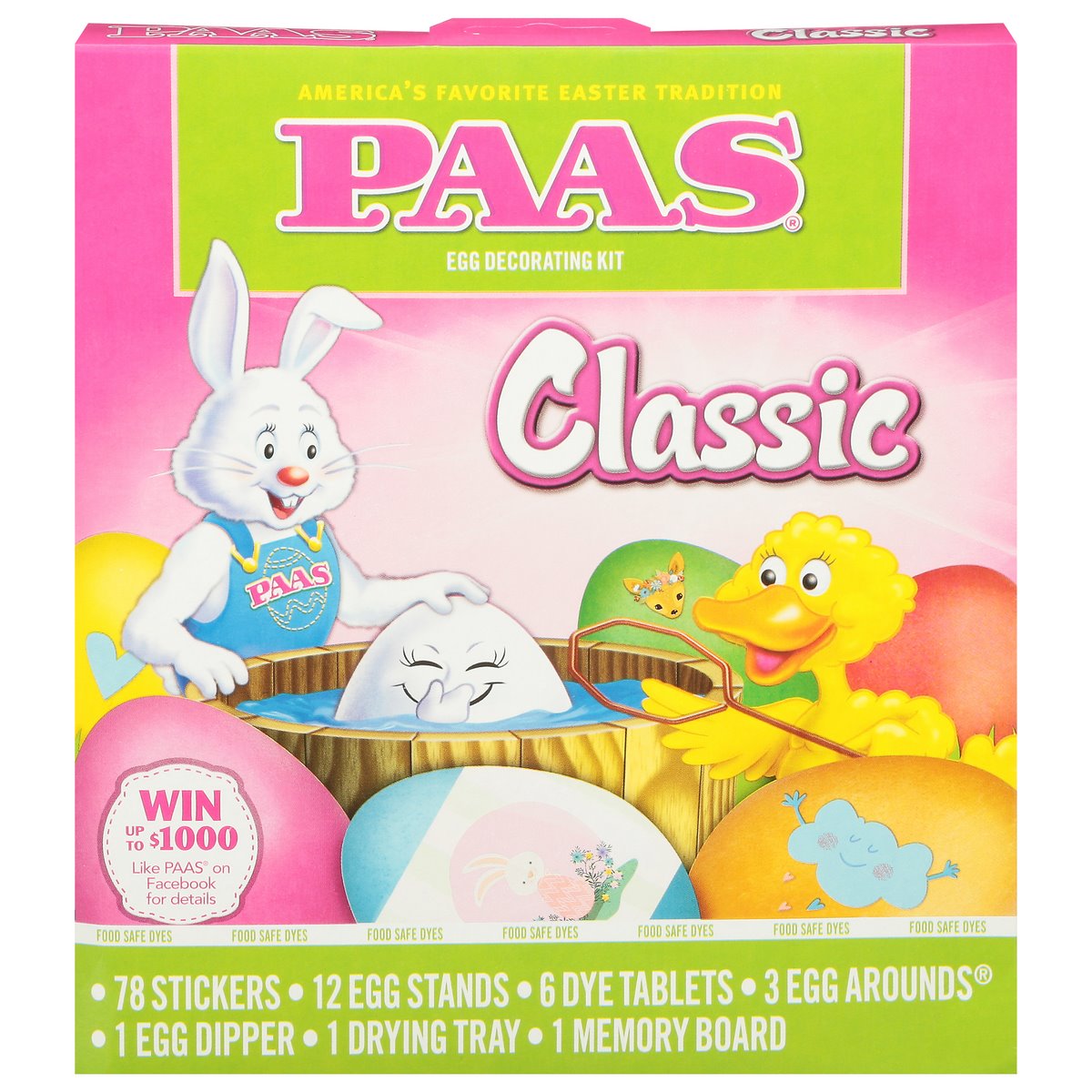 $2.99
1.0 ea.
PAAS Egg Decorating Kit, Classic
Product Details
Egg Decorating Kit, Classic
Contains: 78 stickers; 12 egg stands; 6 dye tablets; 3 egg arounds; 1 memory board; 1 egg dipper; 1 drying tray. America's favorite Easter tradition. Win up to $1000. Like PAAS on Facebook for details. Food safe dye tablets. Facebook. Pinterest. Follow us for inspiration. Conforms to ASTM D-4236. American Standards tested & approved for safety. For a complete set of instructions go to: www.paaseastereggs.com. Food safe dyes are made in the USA. All other components are made and packaged Shan Wei, China. Final packaging and assembly in the USA.
UPC: 00041100330741